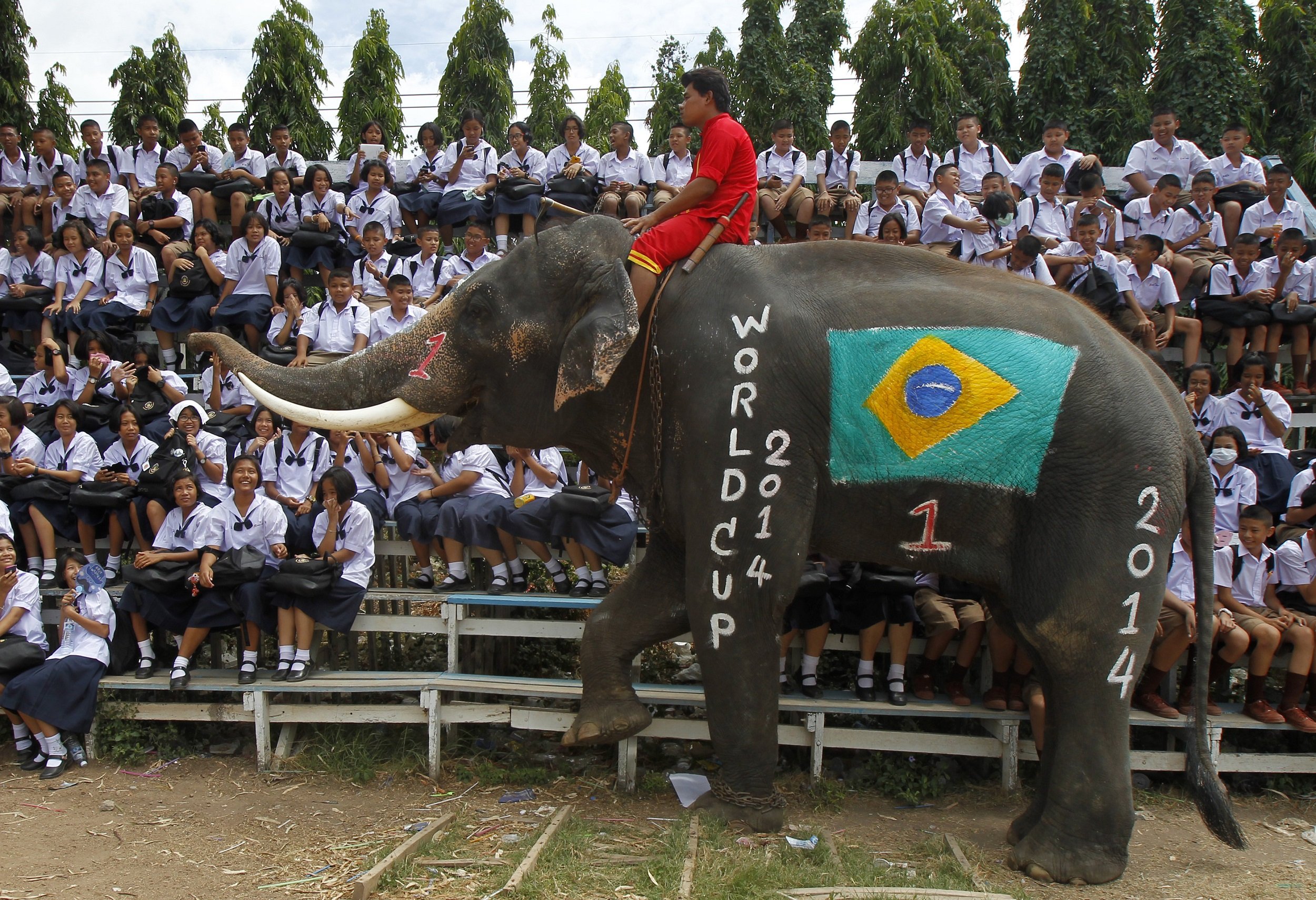 This is not a deleted scene from Tropic Thunder.
The Royal Thai Armed Forces, which three weeks ago staged a successful coup d'état against the government of Thailand, are now taking on a bigger foe: the nation's broadcast regulator. In a move the junta declares is part of its plan to "return happiness to the people," it has asked Thailand's National Broadcasting and Telecommunications Commission (NBTC) to air the entire World Cup for free.
Takorn Tanthasit, the NBTC secretary-general, said at a news conference that the junta had contacted him and requested that he "seek ways to return happiness to the people through viewing all of the 64 World Cup matches on free-to-air channels." Earlier on Wednesday, the nation's Supreme Administrative Court ruled that RS International Broadcasting and Sport Management, the World Cup's rights holder in the Southeast Asian country, could restrict more than half of the 64 matches to satellite and cable TV.
The junta, led by General Prayuth Chan-ocha, wrested control of the government away from interim Prime Minister Niwatthamrong Boonsgongpaisan on May 22 after six months of political crisis. It swiftly imposed martial law, a nationwide curfew and Internet censorship. But unfettered access to the Web is nowhere near as important as unrestricted access to televised soccer matches from Brazil over the next five weeks.
Thailand's national soccer team is currently ranked 149th in the FIFA world rankings and has never qualified for a World Cup.