Japanese Yakuza Boss Caught After Tattooed Photos Go Viral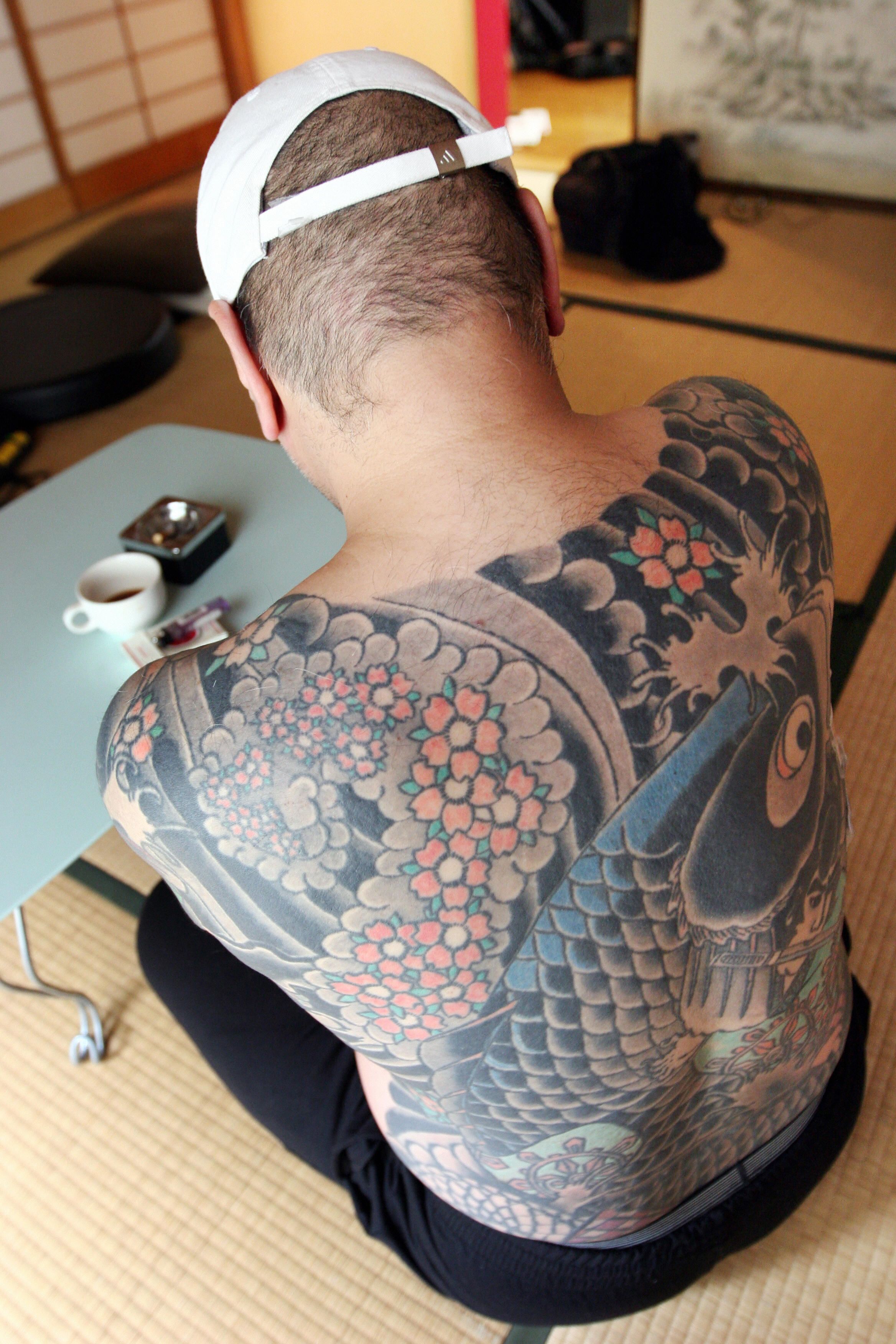 Thai police arrested 74-year-old Japanese yakuza (crime syndicate) boss Shigeharu Shirai—who had been on the run for 15 years—after Facebook photos of his tattoos went viral.
Shirai, who was accused of murdering a gang member in 2003, was taken into police custody Wednesday in Lopburi province, north of Bangkok, according to reports.
Photographs of Shirai's tattoos—distinctive symbols associated with Japan's largest crime groups—were taken by a local Thai unaware whom he was photographing.
The Facebook photos from last August showed the tattooed backside of a frail old man playing a sidewalk board game. They caught the attention of Japanese authorities, who called on the Thai police to intervene. Thai police followed Shirai's trail and detained him for visa violations.
Additional photos showed Shirai missing a part of his little finger—a key indicator additionally linking the elderly crime boss to yakuza. To atone for an offense, yakuza members will often slice off the tip of a finger.
The local Thai who took the photograph said Wednesday he admired the tattoos and was shocked to find out the owner's identity. Surprised over the arrest, he posted a local news story to Facebook that showed Thai police holding up the shirt of the yakuza boss, which identified the gang-related tattoos.
Shirai confessed to being a member of the Yamaguchi-gumi gang, a sect within Japan's yakuza, but not to the murder, according to Thai police.
"He admitted that the victim had been bullied, and there might have been plots within the yakuza subgroups to kill him...but he has not confessed to murdering the fellow gang leader," said Wirachai Songmetta, Thailand's deputy police, according to Reuters.
Shirai fled Japan for Thailand in 2005 and will be extradited back to face prosecution.
Yakuza—a blanket term for Japan's largest crime groups—is thought to have started in the 1870s with the Aizukotetsu-kai syndicate in Kyoto.
In early 2017, it was reported that Japan was winning its battle against organized crime. According to Japan's National Police Agency, the number of remaining yakuza gang members continues to decline, with fewer than 40,000 in 2016.
Japanese Yakuza Boss Caught After Tattooed Photos Go Viral | World