Thai Police Search for Bangkok Bomb Suspect Wearing Yellow Shirt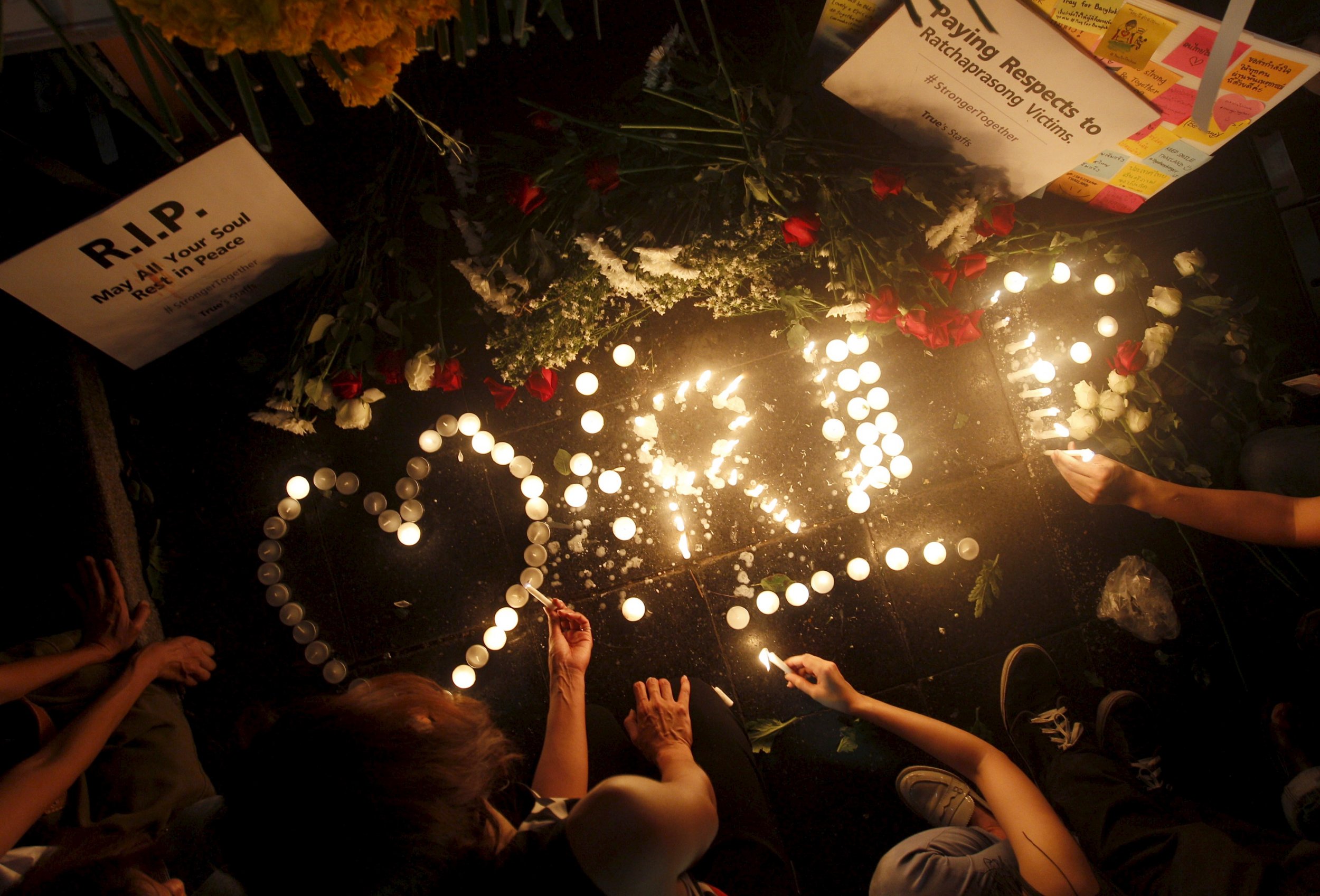 Authorities in Thailand are searching for a young suspect who was seen in a surveillance video on Monday evening when a pipe bomb exploded and killed at least 20 people during rush hour in Bangkok.
The grainy footage shows a man with dark hair wearing a yellow shirt and carrying a backpack near the popular and busy tourist destination Erawan Shrine, where the bomb detonated. He then leaves the backpack on a bench at the scene, just minutes before the explosion in Thailand's capital.
"The yellow shirt guy is not just the suspect. He is the bomber," police spokesman Lt. Gen. Prawut Thavornsiri told the Associated Press.
Chaos erupted and the devastation was massive. Witnesses told reporters that body parts were scattered across the scene, windows were blasted and dozens of vehicles and motorcycles were damaged by the blast. More than 100 people were injured. Many of the victims were tourists.
Thai officials said they believe the bomb was meant to destroy the country's economy and tourism. Prime Minister Prayuth Chan-ocha called the explosion "the worst incident that has ever happened in Thailand."
On Tuesday, an unidentified man threw a small explosive device from a bridge often frequented by tourists in Bangkok. The device fell in the water and caused no injuries, Reuters reported. Officials said they don't believe the event is related to the previous day's explosion.
The shrine where the bomb exploded on Monday is dedicated to the Hindu god Brahma and is popular among both Thai residents and Chinese tourists. In recent years, the area has been the site of multiple political demonstrations.
No one has claimed responsibility for the attack.