Thai Soccer Team Reunites With Doctor Who Treated Them While They Were Trapped In Cave
An emotional reunion was shared on social media after an army doctor visited the boys from the youth soccer team who he had treated while they struggled to survive after becoming trapped inside a network of caves in northern Thailand.
Dr. Pak Loharnshoon of the Royal Thai Army visited the group on Monday while they recovered at a hospital in Thailand. In photos posted to Loharnshoon's Facebook page, the boys are shown smiling as each of them gives the doctor a hug.
In the same Facebook post, Loharnshoon wrote that he was impressed with how "optimistic" and "positive" the boys are even when facing a crisis situation.
The youth soccer team, called the "Wild Boars," set out to explore a complex of cave tunnels after soccer practice in northern Thailand in June when a rainy season downpour flooded the area and left the boys trapped inside.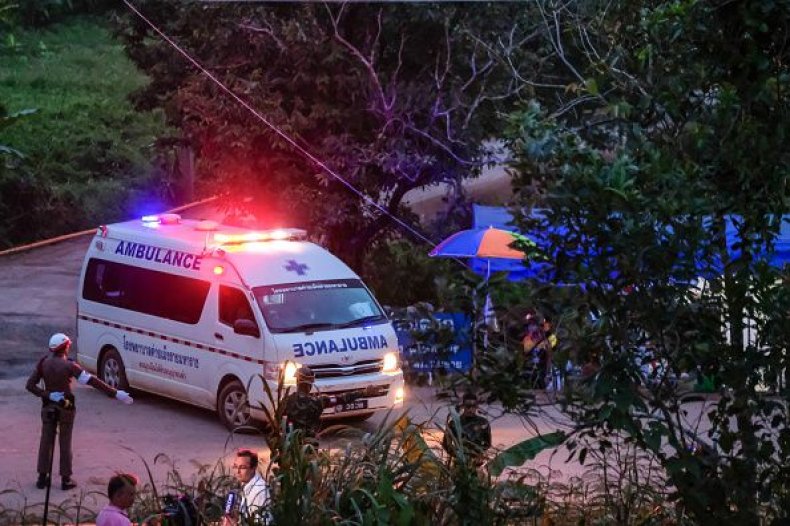 The boys, ages 11 to 17, and their 25-year-old coach managed to survive for more than two weeks and are now recovering at the Chiangrai Prachanukroh Hospital in Chiang Rai, Thailand.
Over the course of their entrapment, the soccer team captured the attention of the world. Even Elon Musk offered to help, designing a child-sized submarine that he said could free the kids from their predicament. One diver, a Thai navy seal, Saman Kunan died after entering the murky waters searching for the children. Early last week, expert divers from around the world joined forces in a race against the clock to rescue the team and their coach before more torrential downpours were expected to hit the area.
Each boy was pulled to safety through a maze of narrow underwater passageways. When they emerged, at least two of them showed possible signs of pneumonia and all of them had low body temperatures. Medical professionals were also concerned that the boys might suffer from an airborne lung infection called "cave disease," which is caused by bat and bird droppings, Reuters reported at the time.
In his post, Loharnshoon said that the health of the group was much better than he had predicted.
According to Thailand's Ministry of Public Health, the entire team should be healthy enough to go home on Thursday and they will continue to receive care locally.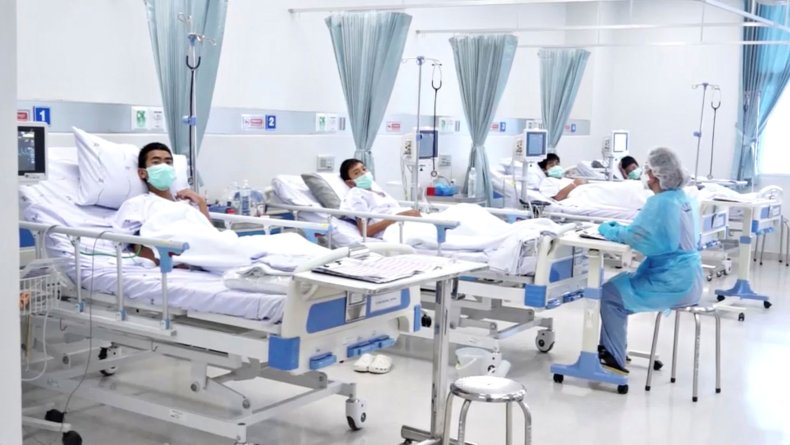 SaveSave
SaveSave