Thai Soccer Team Update: Boys Still Missing In Cave Three Days After Getting Trapped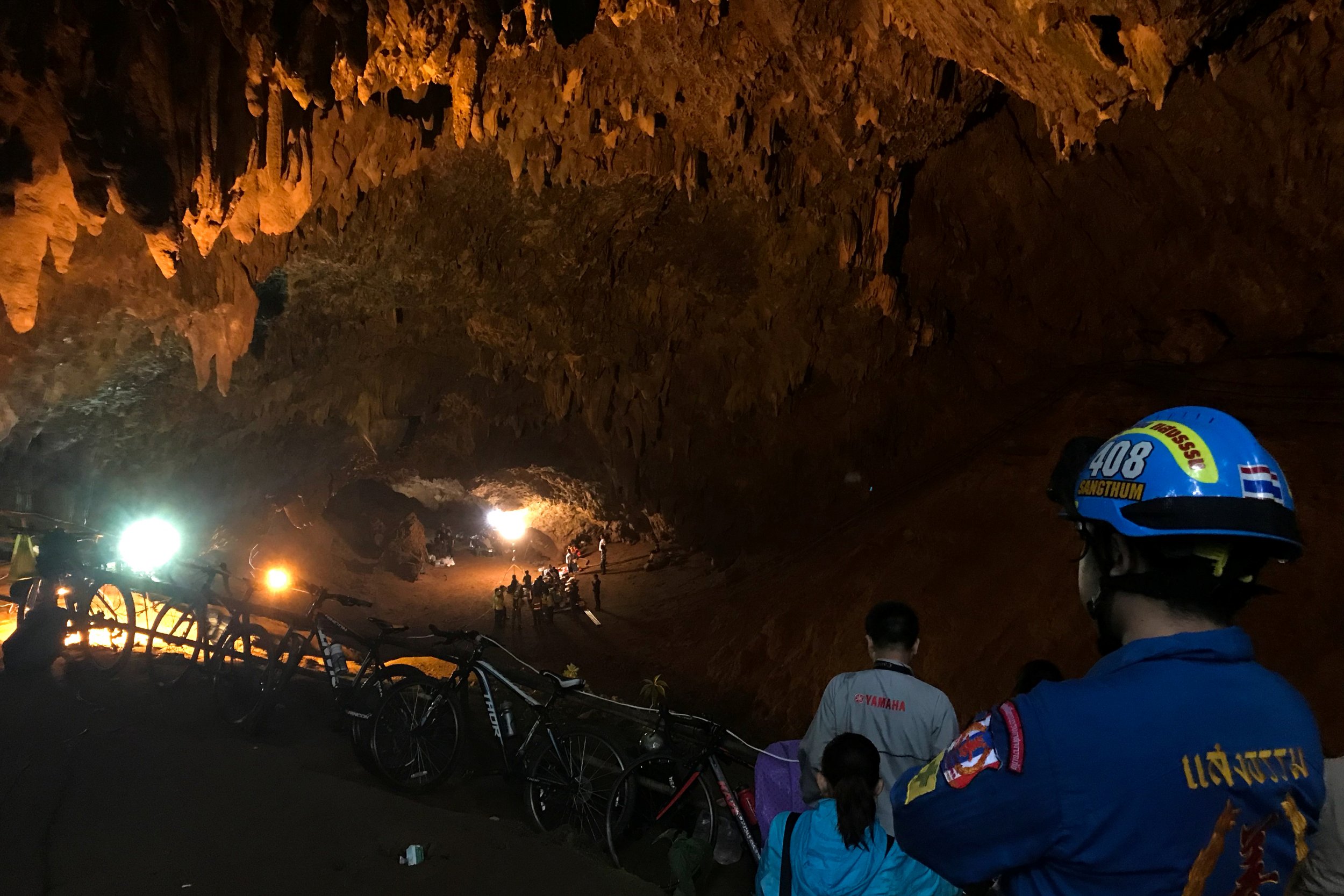 The search for a youth soccer team in Thailand believed to be trapped inside a cave network entered its third day Tuesday.
The team of 12 boys, ranging in age from 11 to 16, and their 25-year-old coach went missing Saturday. Officials believe they were exploring the cave system in northern Thailand when a flash flood trapped them inside and rising waters blocked their entrance.
Rescue efforts have been impeded by large amounts of rainfall. Thailand is in its rainy season, which lasts from May to October.
An elite dive team from the Royal Thai Navy, which is similar to U.S. Navy SEALs, has been assisting in the rescue effort, updating the public along the way on Facebook. No trace of the team or coach has been found—except for a few handprints and footprints discovered by the divers. Oxygen and light have proved to be obstacles for the divers.
The soccer team is believed to have entered the Tham Luang Nang Non cave system after a Saturday practice. The cave network, a tourist attraction, stretches for miles underground. The entrance has a sign warning visitors not to enter it during the rainy season, according to Reuters.
Family members of the team have gathered near the cave network's entrance, where the boys' bicycles were found, and have set up camp waiting for more information.
"I feel I have just lost my heart because I just found his bag, mobile phone and his shoes. But all I can do is just wait," one of the parents, Sudsakorn Sudtham, told CNN.
Another parent, Pinyo Bhodhi, told the network his 15-year-old son, Pipat, was supposed to have his birthday Sunday.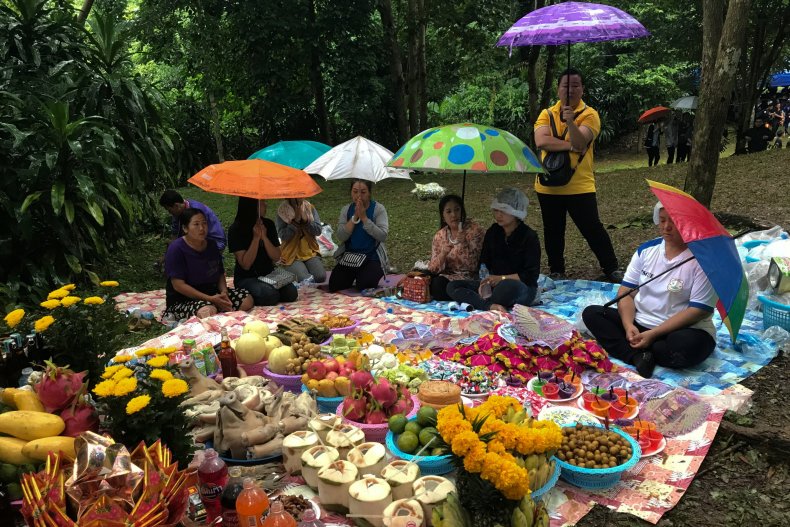 "We need a miracle. I want him back," said Bhodhi.
Officials at the site have been optimistic, hoping that the boys are in one of the cave network's chambers or moving between chambers.
"The kids are athletes, and they have skills. They are alert all the time. And they are always active. They will try to survive by continuing to move," Passakorn Bunyalak, a regional deputy governor, told reporters Monday. "We're confident that the kids should still be in good condition."
The dramatic story has received widespread attention in Thailand and internationally, with even Thailand's King Maha Vajiralongkorn Bodindradebayavarangkun monitoring the situation, according to The New York Times.