Missing Thai Soccer Team Found Alive After 10 Days Trapped in Flooded Cave
The 12 boys and soccer team coach trapped inside Thailand's Tham Luang caves for 10 days were found alive by an international team of divers Monday.
The Chiang Rai regional governor said all 13 were alive after finding refuge in an elevated, dry underground dome called Pattaya Beach, BBC News reported. After days of intense rain continued to flood the massive underground cave network, Monday's fairer weather allowed Thai Navy SEALs and foreign specialists to push through and locate the soccer team that disappeared with tiki torches and some food on June 23. The boys are between the ages of 11 and 16 and had set out to explore the Tham Luang caves with only minimal food and lighting.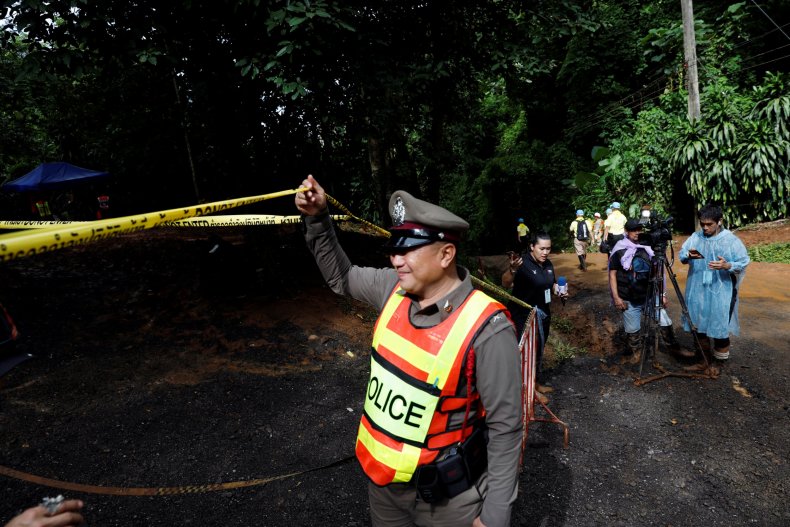 No contact had been made with the trapped Wild Boar soccer team boys for 10 days. Medical specialists and Chiang Rai governor Narongsak Osatanakorn said they were hopeful the boys could be found after divers passed through the Sam Yak split in the sprawling, muddy and dark cave network. The governor said engineers are continuing to drain the cave network as doctors and nurses continue to check on the health of the boys and the coach. The governor reiterated that the entire operation is still ongoing, noting that the boys still need to be removed from the cave and have only been located at this point.
"They are all safe, but the mission is not completed," the Chiang Rai governor said at a press conference held at the cave's entrance Monday. "Our mission is to search, rescue and return. So far we just found them. Next mission is to bring them out from the cave and send them home."
Torrential rains flooded much of the cave network and trapped the boys and coach several kilometers away from the cave network entrance. Few details had been released about how they found the boys or what condition they were in.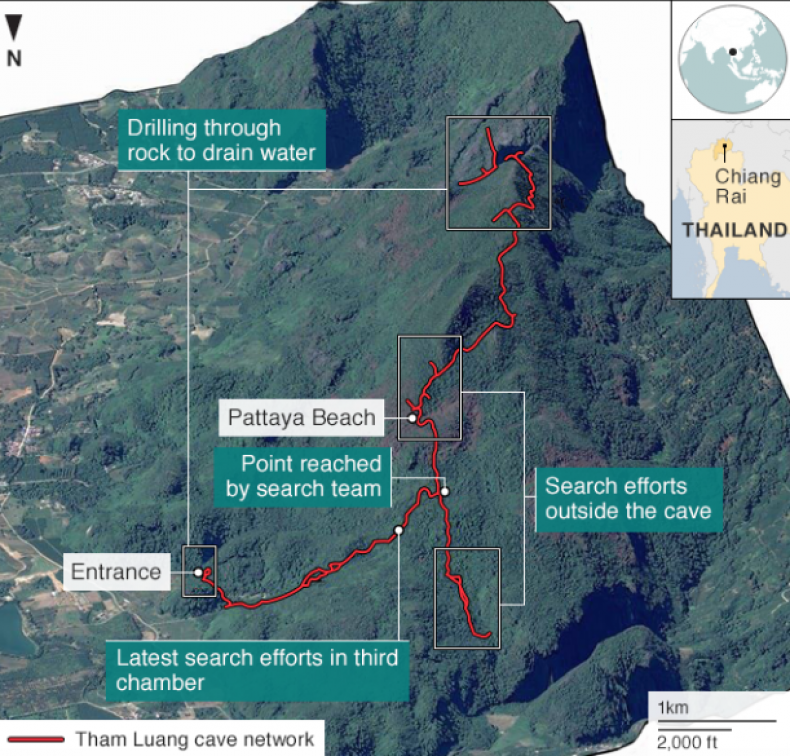 This is a developing story and will be updated as more information becomes available.