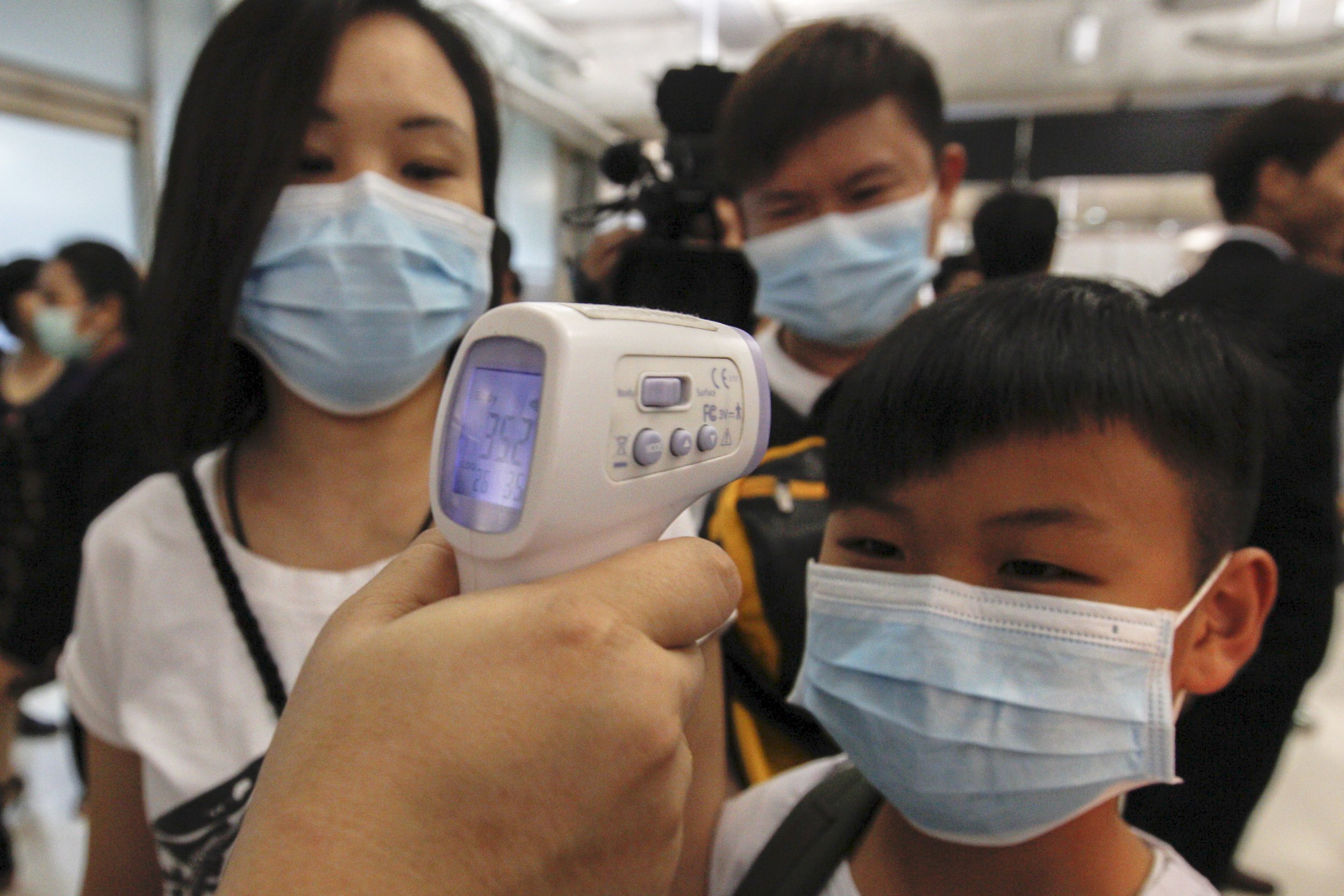 Thai authorities have quarantined at least 32 people in the city of Bangkok in a bid to prevent the spread of the deadly Middle East Respiratory Syndrome (MERS) virus after a carrier of the strain was discovered in the Thai capital on Friday.
The MERS carrier was reported to be a 71-year-old man from the Gulf state of Oman, a neighbor to Saudi Arabia where the virus is the most prevalent and was first identified four years ago.
Thai officials said that dozens of people had been quarantined after coming into contact with the man, U.S.-based business publication Quartz reported, including the man's son, hotel workers, plane passengers and taxi drivers.
This is a much lower number than in South Korea, which quarantined 17,000 people last year after one person infected 186 others, killing 36 of them.
The man himself has been transferred to the Bamrasnaradura Infectious Disease Institute in the greater Bangkok metro area.
According to World Health Organization (WHO) figures as of January 8, 1,277 cases of MERS have been reported in Saudi Arabia since the virus was discovered in 2012. The virus has killed 586 people since, representing 36 percent of all reported patients.
"The new case of MERS is a reminder of the continued risk of importation of the disease from countries where it still persists," said Poonam Khetrapal Singh, regional director for the WHO in Southeast Asia, in a statement on Sunday.
"All countries need to further enhance surveillance for severe acute respiratory infections, focus on early diagnosis, and step up infection prevention and control procedures in healthcare facilities to rapidly detect any case of importation and effectively prevent its spread."
MERS is a respiratory disease and is spread through the transmission of saliva or when people cough or sneeze. Camels can also spread the virus and people with conditions such as kidney disease are vulnerable to infection in hospitals where MERS patients are being treated.