Thailand Fights Deadly Rabies Outbreak With Rush to Vaccinate 10 Million Animals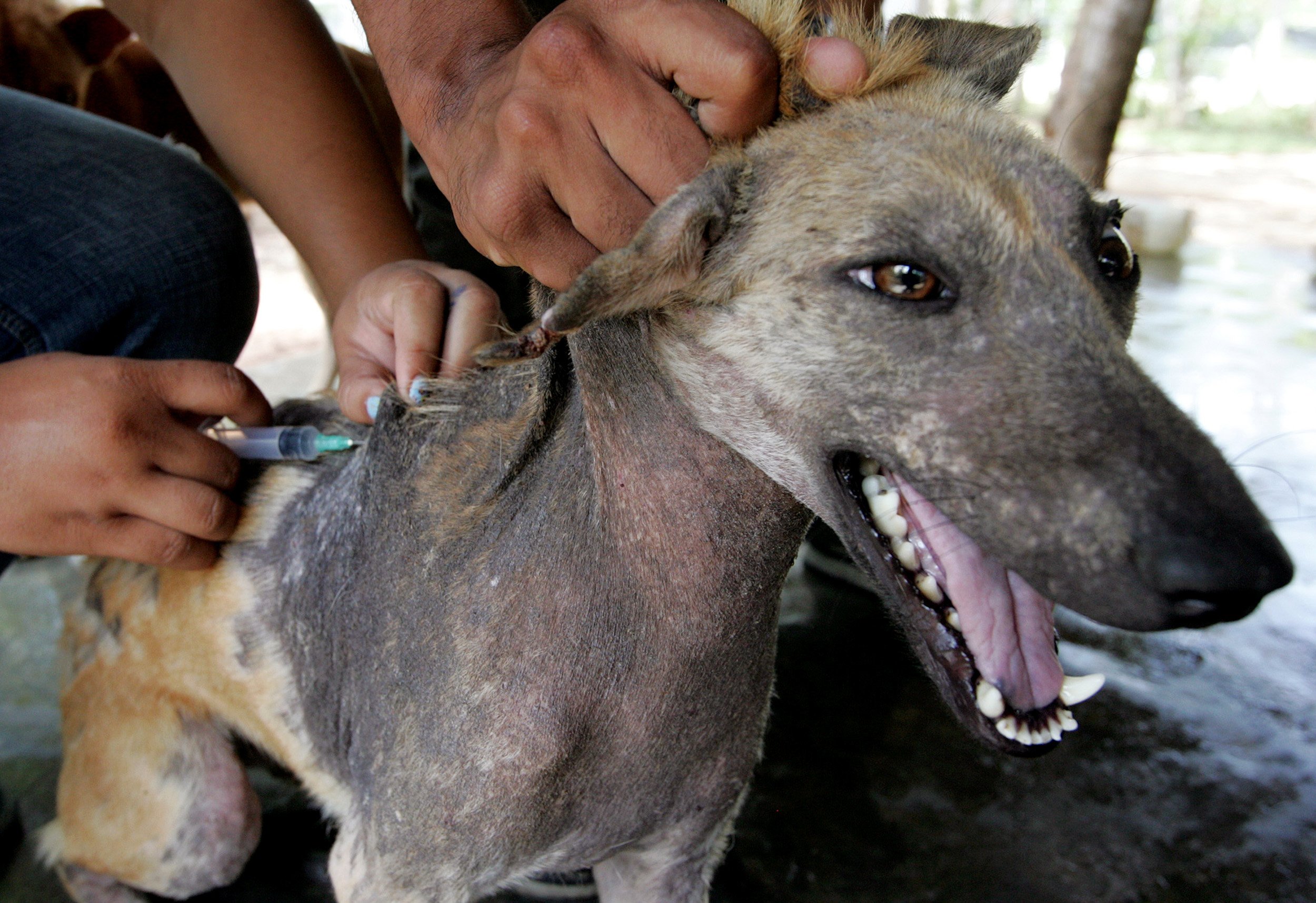 Thai authorities plan to vaccinate more than 10 million dogs and cats within the next six months in reaction to a deadly rabies outbreak that has spread across the country.
The country's Department of Livestock Development (DLD) sought to reassure the public at a press conference on Wednesday, saying there were enough stocks of vaccine—more than 12.2 million doses—to protect animals against the disease, The Bangkok Post reported.
The department's director-general Apai Suttisunk declared 37 of the country's 77 provinces as temporary rabies epidemic zones, saying that these referred to a five-kilometer radius of an area where an infected animal or person was reported.
The department said the outbreak is "under control," Channel News Asia reported, and that it trained 37,000 volunteers to administer the vaccine.
According to DLD data reported in the local news outlet The Nation, four people have died so far because of the outbreak, out of at least 388 cases confirmed since January 1—an 88 percent increase from the same period last year, when 206 cases were recorded. This in itself was higher than previous records, as 102 confirmed cases were recorded for the whole of 2013.
The Nation reported that the spike in rabies cases was due to confusion among local authorities as to who was responsible for vaccinations. The DLD, however, blamed pet owners for failing to vaccinate their animals, an offense carrying a 200 baht ($6.40) fine, according to the BBC. More than 90 percent of the animals infected were dogs.
The World Health Organization (WHO) defines rabies as an "infectious viral disease" with a high mortality rate among humans. The virus affects both domestic and wild animals, particularly dogs, and usually spreads through saliva, bites and scratches.
According to the WHO, tens of thousands of rabies-related deaths are recorded every year, mainly in Asia and Africa. The Thai authorities aim to completely eliminate the infection by 2020.