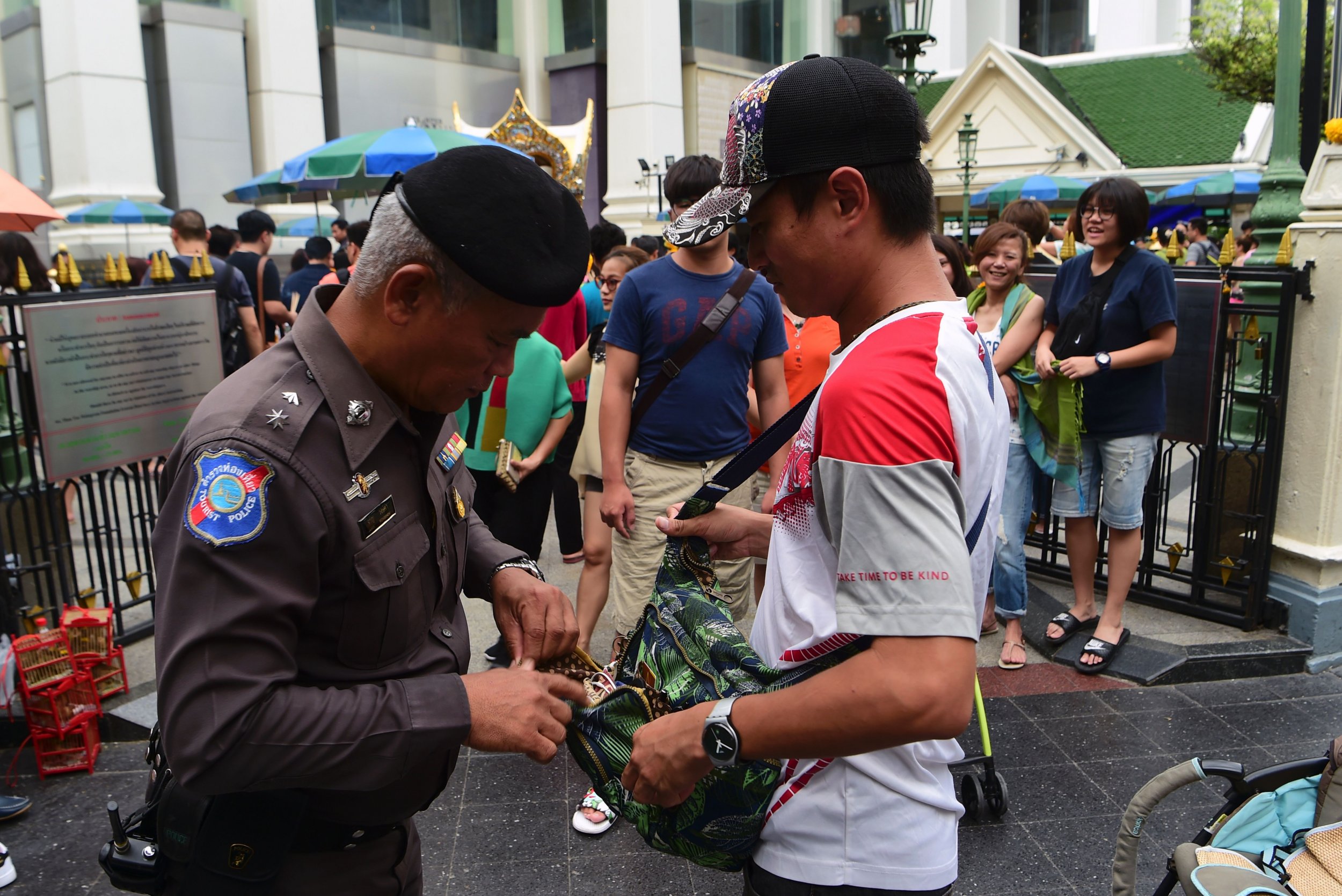 Thai authorities have heightened security measures at landmarks in Bangkok and at the country's airports after an intelligence report outlined possible plots in the capital and its surrounding areas at the end of the month.
The police report published Monday said that a group of unidentified suspects planned to attack airports, tourist attractions, car parks and department stores in and around the capital between October 25 and October 30.
Deputy Thai police spokesman Col. Krisana Pattanacharoen said that authorities searched three locations in Bangkok in connection with the report Tuesday but did not uncover any evidence linked to the plots.
"We searched all reported spots but we found nothing related to the possible bomb attack," Pattanacharoen told the Associated Press. "We made some small arrests during the search, but they were drug-related cases, unrelated to the bomb."
Bangkok Metropolitan deputy police chief Pol. Gen. Srivara Ransibrahmanakul has also ordered police to increase screening and searching of suspicious vehicles in the city.
Thailand's junta chief called for calm after the report's publication, saying that people should not panic and trust in the country's security services.
"Let officials carry out their jobs and please be confident in their work," Prime Minister Prayut Chan-O-Cha said Tuesday, saying that the plot was an "ongoing warning" of the threat facing the country.
It comes after a year in which the country has faced a series of attacks in tourist hotspots and southern Muslim-majority provinces where insurgents have been accused of a number of deadly attacks. In August, multiple coordinated bomb blasts struck several Thai provinces, killing four Thai nationals and wounding dozens of people, including foreign nationals.
The three southeastern Thai provinces of Hua Hin, Phuket and Phang Nga all rejected the military-backed referendum in August. These provinces have faced an insurgency that has left more than 6,500 people dead since 2004.