Thailand Seizes Record Haul of Pangolin Scales Intended for Trafficking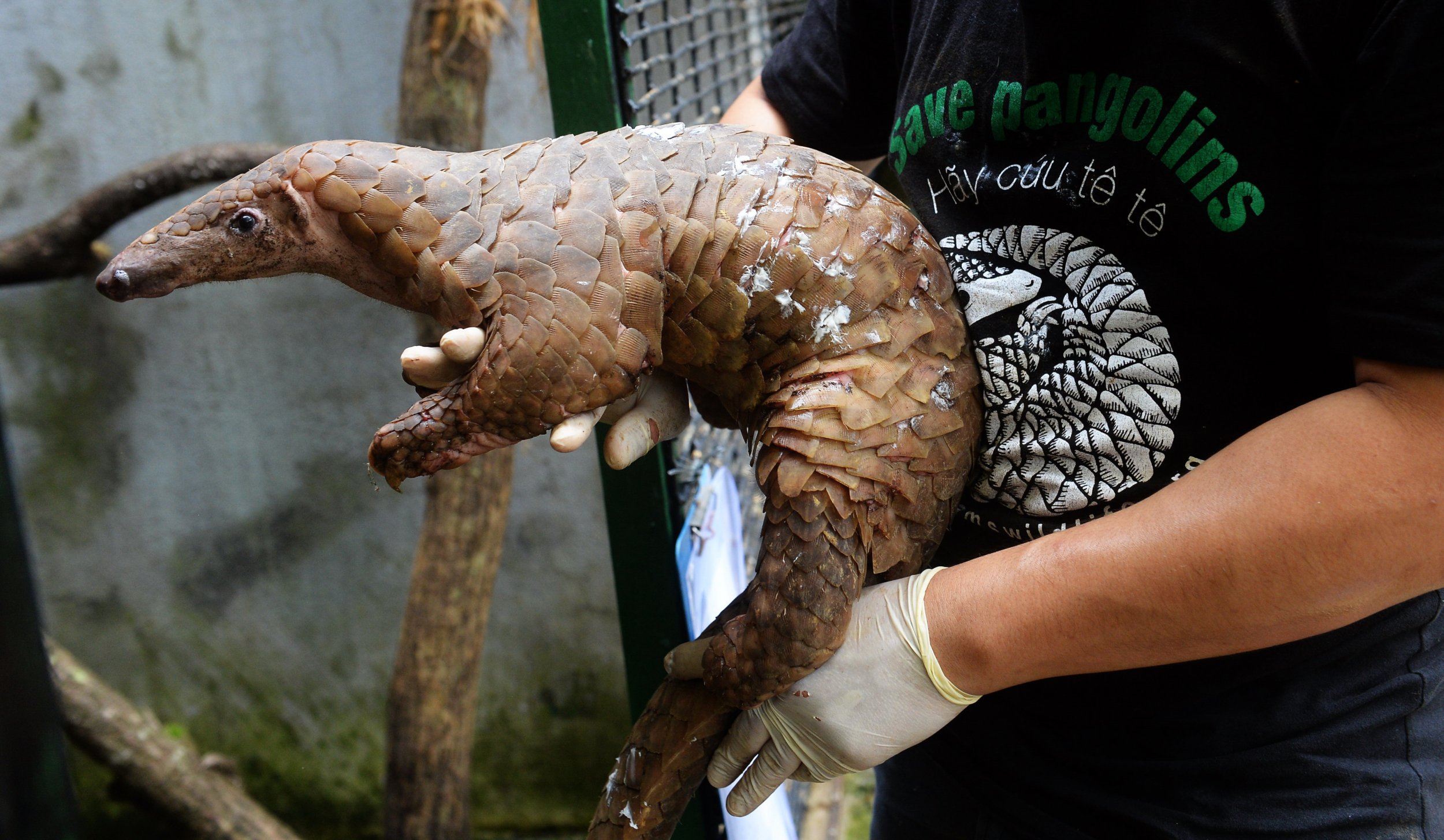 Thai authorities revealed almost 3 tonnes of pangolin scales Thursday, in what they said was a record haul of the trafficked animal part.
The scales, made out of keratin, the same protein that fingernails consist of, were shipped from the Congo, through Turkey, before authorities seized two air cargo deliveries at Bangkok's Suvarmabhumi Airport.
The hauls, worth more than $800,000, were intended to reach Laos. Poachers would have killed some 6,000 pangolins to create that amount of scales, according to customs chief Kulit Sombatsiri, Reuters reported.
"This is the biggest lot (of pangolin scales) that we have seized," Police Major General Worapong Thongpaiboon, acting commander of Thailand's Natural Resources and Environment Crime Division, told AFP news agency. Thai police showed the haul, packed into white bags, to journalists at Bangkok airport.
Pangolins, shy in their nature, are the world's most-trafficked mammal. Demand for their scales has risen because of the belief in some Asian countries, Vietnam and China for example, that they have medicinal benefits.
They are viewed as a delicacy in the region and pangolin fetus soup is believed to improve male fertility. As with other exotic animal parts, such as elephant tusks, they are mostly garnered in Africa and sold in Asia.
The harmless animals have sticky tongues that allow them to eat ants and termites. The animal recedes into a ball when it feels threatened.
The Convention on International Trade in Endangered Species of Wild Fauna and Flora (CITES), the global body that sets wildlife trade legislation, banned the global trade of eight species of pangolins in January. The animal is critically endangered, according to the World Wildlife Fund.