Thai Insurgency Group Renews Offer for Conditional Peace Talks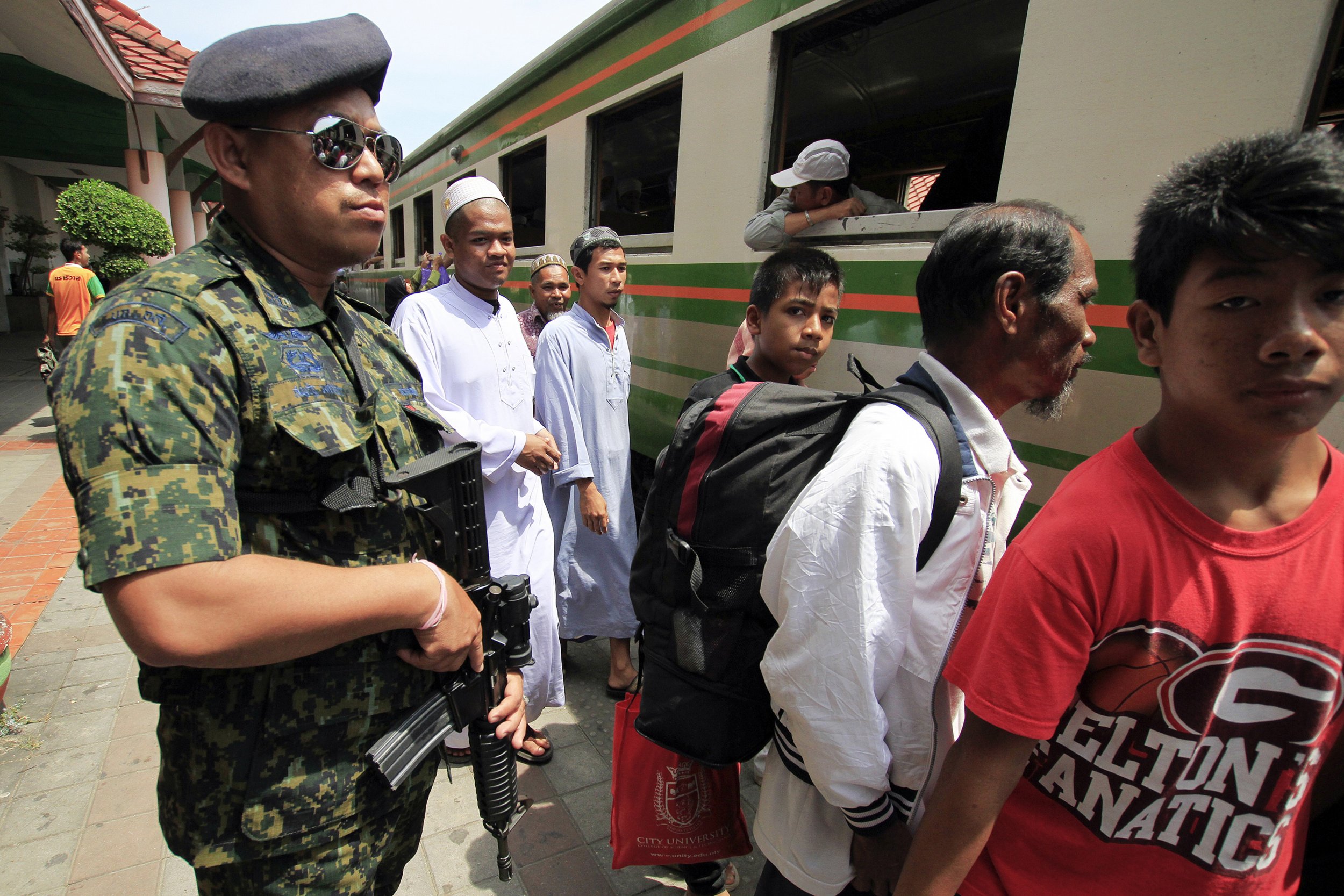 One of the main separatist groups fighting an insurgency in Southern Thailand on Monday renewed a conditional offer to enter peace talks with the government.
Barisan Revolusi Nasional (BRN) is thought by observers to be the main faction responsible for the decades-old insurgency in the Muslim-majority southern provinces of Yala, Pattani and Narathiwat.
The conflict has claimed more than 6,500 lives since it escalated in 2004.
A wave of attacks hit the provinces on Friday hours after King Maha Vajiralongkorn signed a new constitution as a step toward ending military rule. The army reported no casualties, however.
The junta said in February it had reached a breakthrough with insurgent groups on the creation of a safe zone.
But experts said the government had been negotiating only with Mara Pattani, an umbrella group comprised of exiled insurgents said to have no real power on the ground.
BRN, reiterating demands it had made in October 2015, said on Monday that any peace dialogue it was involved in would have to be overseen by observers from abroad and mediated by a third party accepted as neutral.
Srisompop Jitpiromsri, the director of Deep South Watch, a body that monitors the conflict, said it had identified BRN as "the party responsible for the majority of violence over the last ten years."
"There might be issues preventing the group from entering peace talks. But in the long term if the government wants lasting peace in the region they must include BRN in any negotiations," he said.
Bangkok-based analyst Anthony Davis, at security consulting firm IHS-Jane's, said the government had excluded BRN because the group had not identified itself as a party to the conflict before Oct. 2015.
"The position of the ...government has also been consistent that this is a domestic conflict and that Thailand has no need for any external assistance or mediation," he said.
Voters in the most heavily Muslim parts of Thailand were among the few to reject the constitution in last year's referendum.
The three southern provinces were part of an independent Malay Muslim sultanate before being annexed by Thailand in 1909.