Thailand's King Bhumibol Adulyadej, World's Longest-Reigning Monarch, Dies Aged 88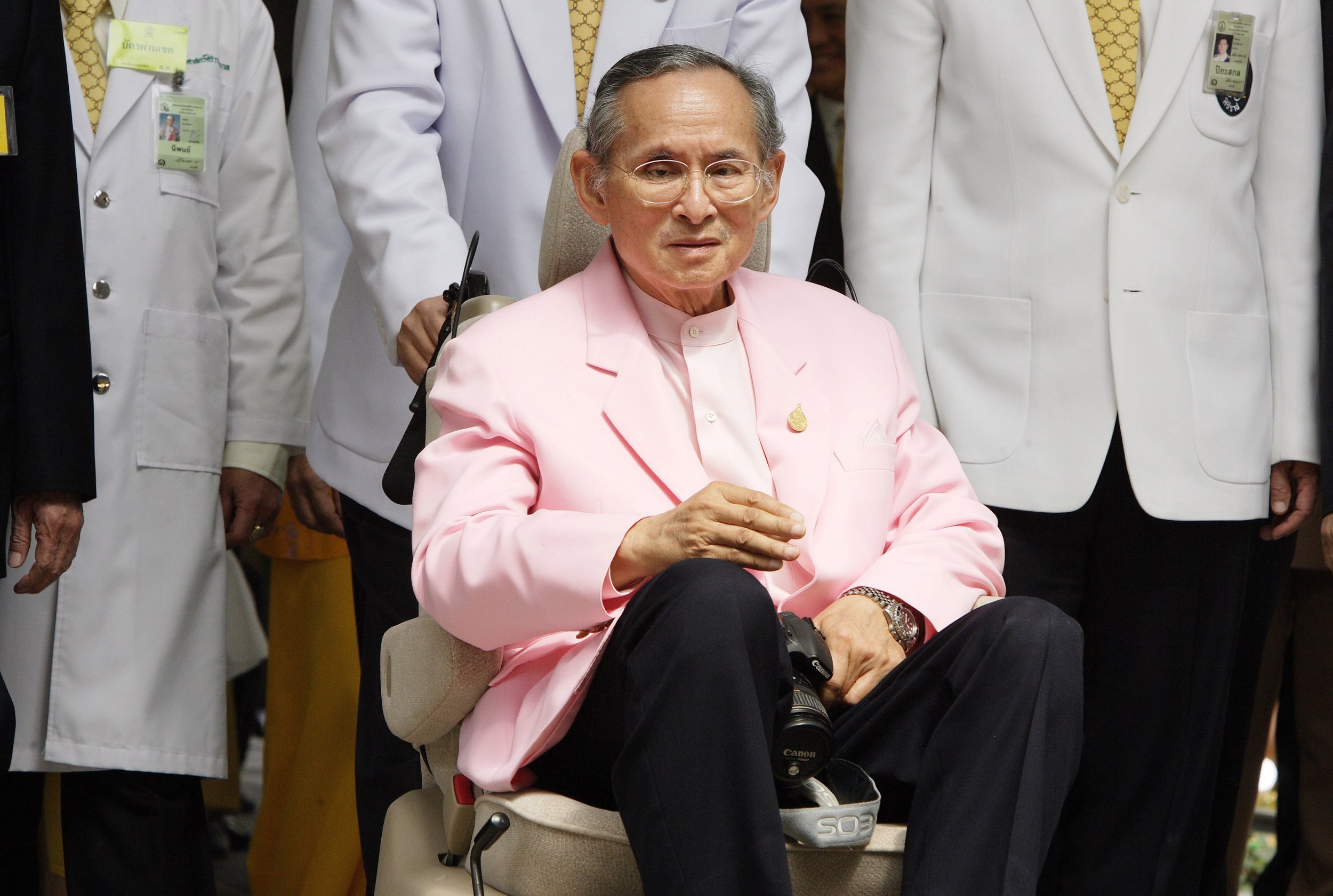 Thailand's King Bhumibol, the world's longest-reigning monarch, has died aged 88, the country's Royal Palace confirmed on Thursday.
It said that Bhumibol, who served as the Asian country's king for 70 years, died peacefully at Bangkok's Siriraj Hospital, without mention of the mourning that will follow or a royal succession.
"Even though the board of doctors has closely monitored and treated him to the best of its abilities, the king's condition never improved but deteriorated until Thursday," it said in a statement.
His son, 63-year-old Crown Prince Maha Vajiralongkorn, is widely expected to succeed Bhumibol but there remains no confirmation about who will ascend to the throne after his passing.
Vajiralongkorn had taken on public duties after Bhumibol started to suffer from ill-health in the last two years.
Thai Prime Minister Prayuth Chan-ocha made a public address to the nation after Bhumibol's death, saying that an heir had been chosen in 1972 and that the government would tell the parliament of the selection.
"The government will inform the National Legislative Assembly that His Majesty the King has already designated his heir," Prayuth said.
He added that Thais should draw back from participating in "festivities" for a month, and flags at government buildings and schools would also fly at half-mast for a month.
Some 1,000 people congregated at the hospital where Bhumibol passed away, laying flowers and crying at the news of their loss.
Bhumibol was a widely-revered public figure in the country, who remained in place despite political turmoil in the country and 10 military coups during his reign. He was therefore a symbol of stability in the country and there will now be concerns that his death could lead to greater unrest.
The nation is politically divided between a royalist establishment and the red-shirt followers of exiled former prime minister Thaksin Shinawatra, who was removed from power in a 2006 coup.