Thailand's Military Tortured a Man, Then Sued Him for Talking About It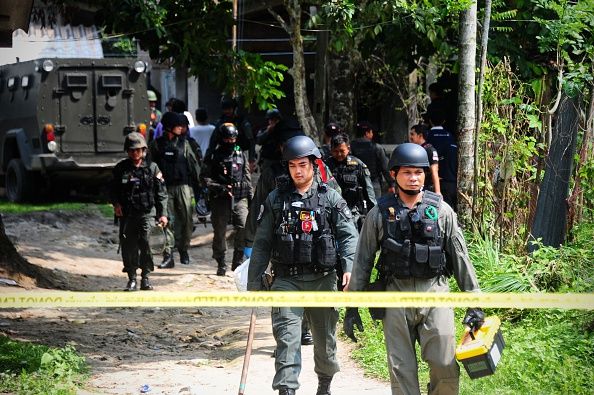 Thailand's military junta filed a criminal and civil defamation case on Wednesday against a man who spoke publicly about the fact that he was tortured by Thailand's military, according to human rights groups. The military junta is also suing a local media company that reported on the case of torture.
Thailand's Internal Security Operations Command (ISOC), the political wing of Thailand's powerful military, arrested human rights activist Ismae Teh in 2008 and held him incommunicado, Human Rights Watch said. While he was in captivity, Teh said military personnel punched, kicked, electrocuted and beat him with a stick until he passed out in order to extract a confession that he was part of an insurgency operating in southern Thailand. The activist, who is the founder of the Patani Human Rights Organization Network in southern Thailand, also said he was subjected to waterboarding.
After being released from captivity, Teh spoke publicly about the ordeal, and an administrative court subsequently ordered the military to pay him around $8,700 in damages. But on Wednesday, the ISOC filed complaints with the police in Thailand's southern Muang Pattani district accusing Teh of defamation for speaking with the media about his case.
"Dragging Ismae Teh in court to defend himself is all about using a rights abusing criminal defamation law to make his life miserable and pressure others to not complain like Ismae did lest they face a similar hit," Brad Adams, the Asia director for Human Rights Watch, told Newsweek.
"Convictions on criminal defamation are far too common in Thailand. It's the powerful people's legal weapon of choice to add insult to injury to those daring to allege that army committed wrongdoing," Adams continued. "For every brave person like Ismae Teh, there are probably 10 more who are abused and don't dare say anything or report it because they fear retaliation."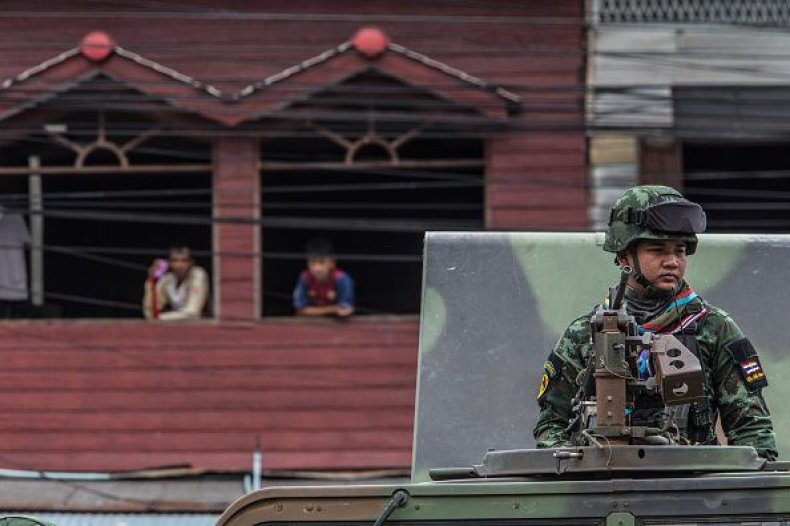 Since 2004, Thailand's south has been rocked by a separatist insurgency led by ethnic Malay Muslims. The fighting has killed around 7,000 people, most of whom were civilians. International security experts have urged Bangkok to give the region some degree of autonomy in order to diminish the threat of radicalization in the area.
"The Malay-Muslim separatist insurgency in Thailand's south has little in common with jihadism, but persistent instability could provide openings for foreign jihadis who thrive on disorder," the International Crisis Group noted in a report released in July. "Without progress in peace talks or an inclusive dialogue, insurgents might resort to more dramatic acts of violence."
The Patani Human Rights Organization frequently speaks out against human rights abuses by the military and calls for an end to the conflict in southern Thailand.