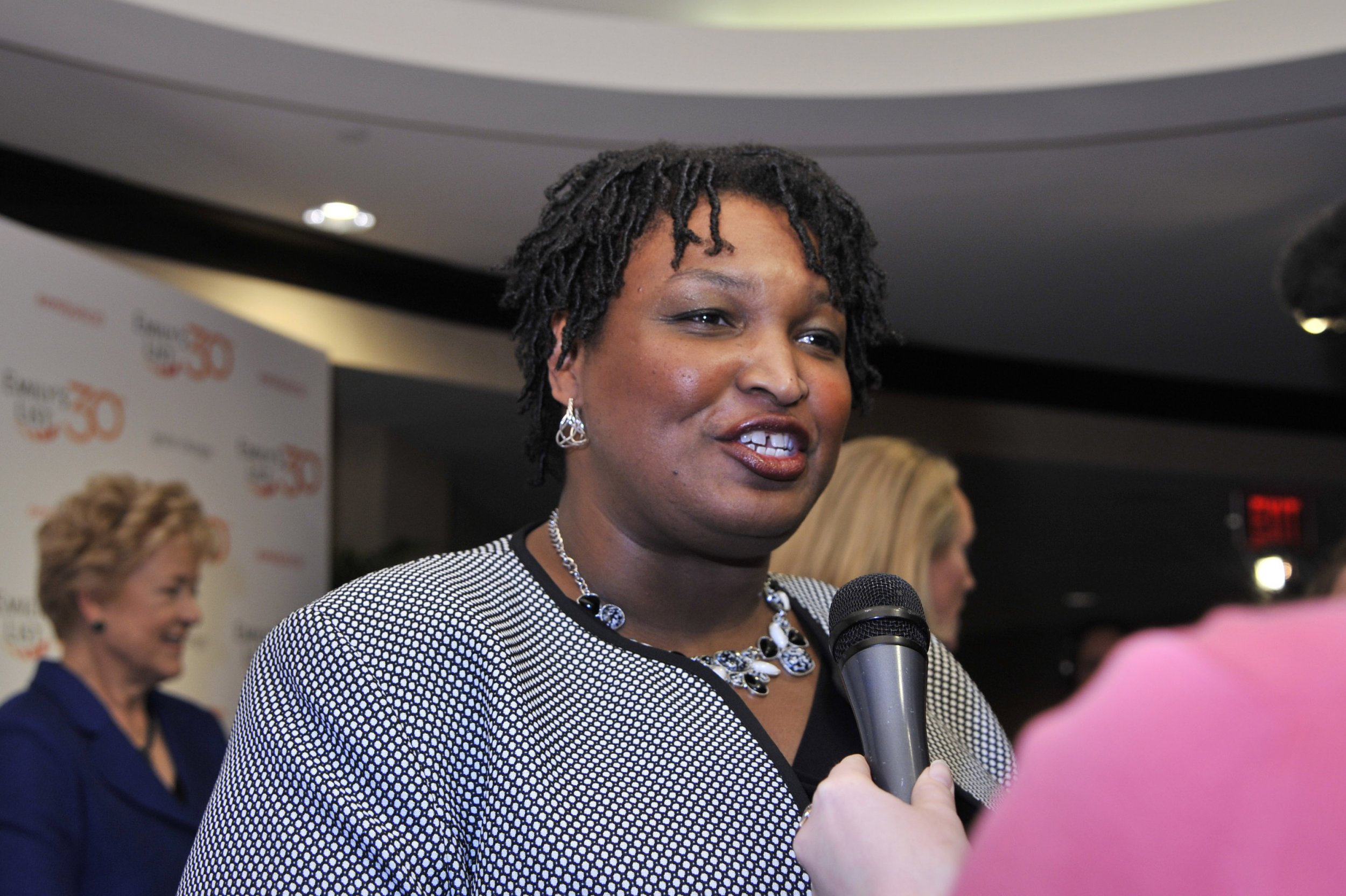 After 98 percent of black women voted to deliver Democratic candidate Doug Jones a near-impossible victory in Tuesday night's Alabama Senate election, the hashtag #ThankBlackWomen began trending on Twitter. It called on Americans to voice their appreciation for the voting bloc that prevented another accused sexual predator from winning office.
Political activists say simple thanks isn't going to cut it: They want Americans to show up for black women candidates, fund their campaigns and pay them back with historic election victories that they say could change the face of power in the country.
"If you want to thank black women, then support the powerful black women candidates who have emerged—not just 'Auntie' Maxine Waters or Barbara Lee, who have been around for decades," Aimee Allison, president of Democracy in Color, a media organization dedicated to race and politics, told Newsweek. (She was referring to two black congresswomen from California.)
"Black women as a whole are not satisfied with simply being a vote," she continued. "We're ready to lead, define the agenda and demand that the Democratic Party, which most of us occupy, give us a seat at the table."
One of the rising political stars Allison points to is Stacey Abrams, the former minority leader of the Georgia House of Representatives who is vying to become the state's first black female governor. Democracy in Color has even designed a special campaign to elect the Democratic candidate. Called "Get In Formation," its mission is to win Abrams the support of black women not just in Georgia but across the country.
"I'm hopeful that this isn't just a moment, but a pattern of behavior where we're not only willing to say 'thank you,' but are willing to invest in the vision of women of color and black women whose political leadership is absolutely essential for the 21st century," Abrams told Newsweek.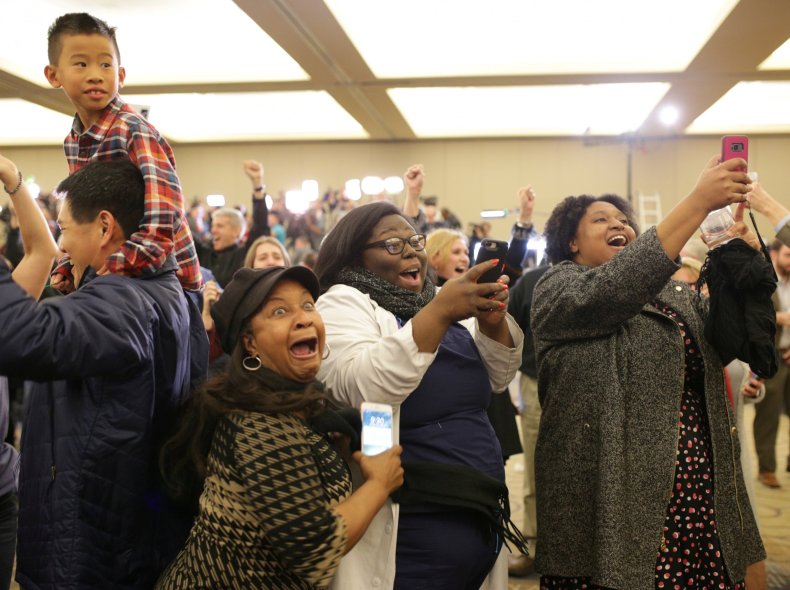 Abrams's ability to win the gubernatorial election next year also hinges on the Democratic Party throwing its weight behind black female candidates and allocating funds to black-led organizations that can speak authentically to black communities.
Allison leveled a familiar critique against the Democratic Party, arguing that its leaders have spent more time—and money—courting President Donald Trump's voters rather than the most loyal members of its base. In June, more than two dozen African American political activists and elected officials penned a letter to Democratic National Committee Chairman Tom Perez, asking that he confront the party's marginalization of black women. Perez acknowledged the problem, stating that he was dedicated to discussing how the DNC could "better engage the issues confronting Black women and partner with them to elect more leaders who share their values."
After Jones's victory, Perez said, "Black women are the backbone of the Democratic Party, and we can't take that for granted. Period."
While Democrats may just be waking up to black women's political power, Allison said it needs to happen quickly if they have any hopes of carrying the momentum of Tuesday night's historic upset in Alabama through the 2018 midterms and into the 2020 elections.
After all, it wasn't just the DNC or even the Jones campaign that succeeded in bringing black voters to the ballot box: It was grassroots organizations like Woke Vote, led by a black woman named DeJuana Thompson, and BlackPAC, led by another black woman, Adrianne Shropshire, that knocked on doors and registered African American voters. Other groups, like Higher Heights, CollectivePAC and New Nation Rising PAC, have led similar efforts across the country.
"Black women supporting black women is one thing," Allison said. "But if Democrats supported black women just imagine how much farther we can go."
Allison said she doesn't have to think back too far to recall a Democratic Party that stood in the way of black women's ambitions even while benefiting from their voting power. It was just last year that Representative Donna Edwards (D-Md.) lost her bid for a seat in the U.S. Senate after former Senate Minority Leader Harry Reid instead endorsed Representative Chris Van Hollen (D-Md,), who The Nation called a "well-liked scion of the state's Democratic establishment." Edwards would have become only the second-ever African American woman to serve in the Senate, a title later earned by Senator Kamala Harris (D-Calif.).
Black women's political ambitions include "saving America" as well as saving themselves—by electing officials who care about the most marginalized populations in the U.S. and who will pass legislation to upend centuries of systematic inequality.
"I believe these are solvable problems," Abrams said. "We can change the trajectory of the country and help the communities that are trapped by income inequality and social immobility. But to do so, you have to support people who are willing to test the bounds of our political system."
Of potentially becoming Georgia's first black female governor, Abrams said: "It's a question of whether people are willing to invest in my ability to do this job and put energy into breaking this last barrier. Americans' small contributions to black women's campaigns add up very quickly and transform our politics. That's what we're looking for in this time of resistance."