Thank FCC Chair Rosenworcel for Saving Local News | Opinion
At a time when local journalism faces an extinction-level threat, with overall newsroom employment falling 26 percent between 2008 and 2020, newspaper employment shrinking by 57 percent, and disinformation threatening our democracy, courageous public servants took a decisive step last month to protect local broadcast journalism. Federal Communications Commission (FCC) Chair Jessica Rosenworcel and her staff stood up for journalists, workers, democracy, and the American people when they refused to rubber stamp the takeover of TEGNA, the nation's second largest local broadcast TV station owner, by Wall Street hedge fund Standard General and its financial partner Apollo Global Management, the largest private equity firm. The chair and her staff deserve our thanks.
Wall Street investment firms like Standard General and Apollo have been at the root of local print journalism's demise, buying newspapers and other news media, laying off journalists, and selling off the real estate, and other remaining assets. Alden Global Capital, for example, eviscerated The Denver Post, the San Jose Mercury News, and the St. Paul Pioneer Press, among many others. Gannett, the largest newspaper chain in the country, eliminated 59 percent of its jobs in just four years, driven by financing from Apollo, whose 11.5 percent interest rate and related demands forced job cuts. According to a recent study, more than two newspapers disappear every week. That means fewer shoe-leather journalists covering your local school board, county government, environmental disasters, or corrupt politicians wasting taxpayer money. The resulting news deserts create ripe opportunities for disinformation and misinformation campaigns, threatening our democratic institutions.
Not satisfied with gutting our nation's newspapers, the Wall Street funds have turned their attention to broadcast TV, which Americans rank as their top source for local news. Standard General, backed by Apollo, last year announced a multi-billion dollar plan to acquire TEGNA, which operates 64 stations across the U.S.
America's largest labor union of journalists, The NewsGuild-CWA, in conjunction with our colleagues from the National Association of Broadcast Employees and Technicians (NABET-CWA) and the rest of our Communications Workers of America family took a stand for journalism and democracy and petitioned the FCC to reject the deal. We warned that greedy Wall Street funds should not be allowed to do to local broadcasting what they have done to America's newspapers.
We stood up against some of the biggest law, lobbying, and public relations firms in the U.S. And we stood with truth on our side. We showed that, contrary to their statements to the FCC, Standard General told its bankers about the number of local station jobs it would cut. We explained how Standard General and Apollo concocted a scheme to jack up rates paid by cable and satellite companies that would be passed onto consumers in the midst of a highly inflationary period. We got support from key members of Congress, such as then-House Speaker Nancy Pelosi, Energy and Commerce Committee Chair Frank Pallone (D-N.J.), and Senator Elizabeth Warren (D-Mass.). After an exhaustive, year-long proceeding, Chair Rosenworcel's staff took action last month. Rather than sign off on Wall Street's deal, they directed an FCC in-house judge to convene a hearing to get to the bottom of this complicated transaction.
The Hearing Designation Order squarely addressed important questions about the impact of hedge fund and private equity ownership of local news, noting that in years past, the Commission gave no weight to arguments about whether buyers like Standard General and Apollo would cut costs by eliminating jobs and local programming.
But, they said, "real world experience" since then should lead to questioning whether the acquisition of a publicly traded broadcast company by private investment funds "would promote, hinder, or indeed, have no effect on localism." In other words, it matters when hedge funds and private equity funds seek to buy broadcasters and their newsrooms. At last, regulators are taking notice.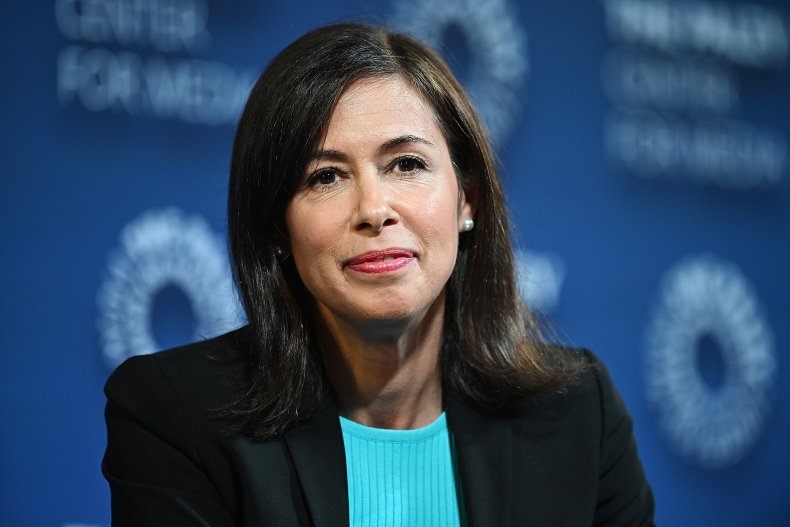 True to form, rather than accept their failure to prove that the deal is in the public interest, Standard General and Apollo have resorted to bullying and threats, even saying in their latest FCC filing that if Chair Rosenworcel does not change her course of action, they will attack the very constitutionality of the FCC's processes. But further enriching greedy investors is not more important than protecting America's local news. Chair Rosenworcel knows that. So do America's journalists and communications workers.
Jon Schleuss is president of The NewsGuild-CWA.
The views expressed in this article are the writer's own.