Thank You, Nancy Pelosi. The Ukraine Scandal Is Screaming to Intelligence Professionals Like Me That Trump Is Unfit to Be Commander in Chief | Opinion
With new reports indicating that President Donald Trump ordered a hold on military aid to Ukraine just days before he called the country's president on July 25 and, by his own admission, pressured him an estimated eight times to investigate former Vice President Joe Biden's son, the time has come for impeachment.
And, finally, Nancy Pelosi is moving forward.
The House Speaker announced on Tuesday the formalization of an impeachment inquiry into Trump, after more than 150 House Democrats rushed to proclaim their support for such an action with the Ukraine scandal seemingly escalating by the hour.
The whistleblower's complaint tells intelligence professionals like me one thing for certain: As commander in chief, Trump is no longer trusted by the chain of command.
By now, it's clear that impeachment is necessary. By now, it's obvious that Trump is a man who acts only in his best interest, with no hesitation to use his position to wade into unethical and potentially illegal actions if they benefit him, despite the damage they may inflict on America's security, safety and democracy. By now, any sense that Trump is remotely qualified to serve as our commander in chief and can be expected to follow the military's code of conduct is erased.
Speaking as a veteran and intelligence professional, I'm urging Congress—Republicans and Democrats—to remove him from office immediately.
We, as Americans, elect a president. Once in office, that person assumes the role of the commander in chief. In this role, Trump is the head of all branches of the military. In military speak, he's the top of the chain of command, and all orders start with him.
In times of war, these orders are expected to be carried out quickly and without deviation. The military must acknowledge receipt and execute. This blind faith within the chain of command is so important that commanders are often replaced for "lack of confidence."
U.S. history is littered with examples of these generals and senior military leaders. From Douglas MacArthur to Michael Flynn, generals have been removed because of an erosion of trust.
But what happens when the rank and file lose faith in the president? Well, someone might file a report with an inspector general.
The whistleblower in the Ukraine scandal was so upset about a "promise" Trump allegedly made to Ukrainian President Volodymyr Zelenshy that he filed a complaint with the inspector general for the intelligence community that was deemed "urgent and credible."
Yet the Trump administration has refused to share the complaint with Congress, so we do not know the whistleblower's specific concerns. Trump, meanwhile, has denied that his admitted efforts to persuade a foreign power to aid him politically, and his withholding of $391 million in aid to that foreign power days earlier, are connected.
Now, according to House intelligence committee chairman Adam Schiff, the whistleblower would like to speak before Congress.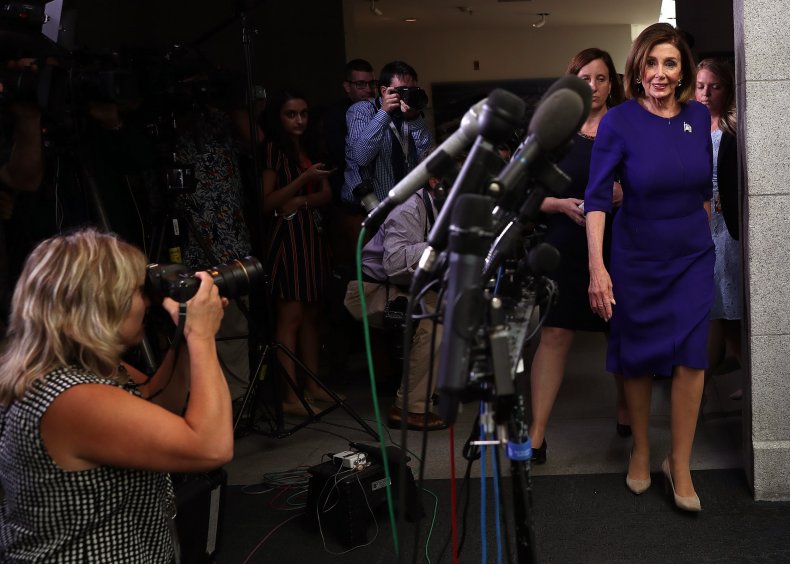 Filing a whistleblower report with an inspector general is often a last-ditch measure when one doubts the legality of orders being issued. After all, if Trump himself is willing to take unethical or illegal actions, then he might order those in his chain of command to do so. Carrying out the orders of a president intended to attack a political rival would test whether a member of the military's loyalty lies with the president or the oath of office and Constitution.
The millions of individuals who make up the CinC's chain of command have all sworn to "obey the orders of the President of the United States and the orders of the officers appointed over me." They are trained to execute without hesitation. In turn, they are led to believe that those giving orders are adhering to the same standards of conduct and pledge to defend the Constitution.
That an individual far below the CinC felt that the only recourse was to file an inspector general complaint shows a lack of confidence in Trump's decision-making.
At a time that Trump has decided to deploy more troops to Saudi Arabia in response to Iranian aggression, we cannot afford to have a commander in chief whose actions are not trusted by those tasked with carrying them out. This complaint is a flashing red light to Congress that the president is losing the faith of those in his chain of command.
It is time for Congress to move forward with the articles of impeachment to preserve the safety and security of our country.
Naveed Jamali is a columnist for Newsweek who spent three years working undercover for the FBI against Russian military intelligence. He tells the story in his book How to Catch a Russian Spy. He is a member of Left of Bang, a group of military veterans working to prevent gun violence.
The views expressed in this article are the author's own.​​​​​