'Thank You for Your Service': Miles Teller and Jason Hall Explore the True Cost of War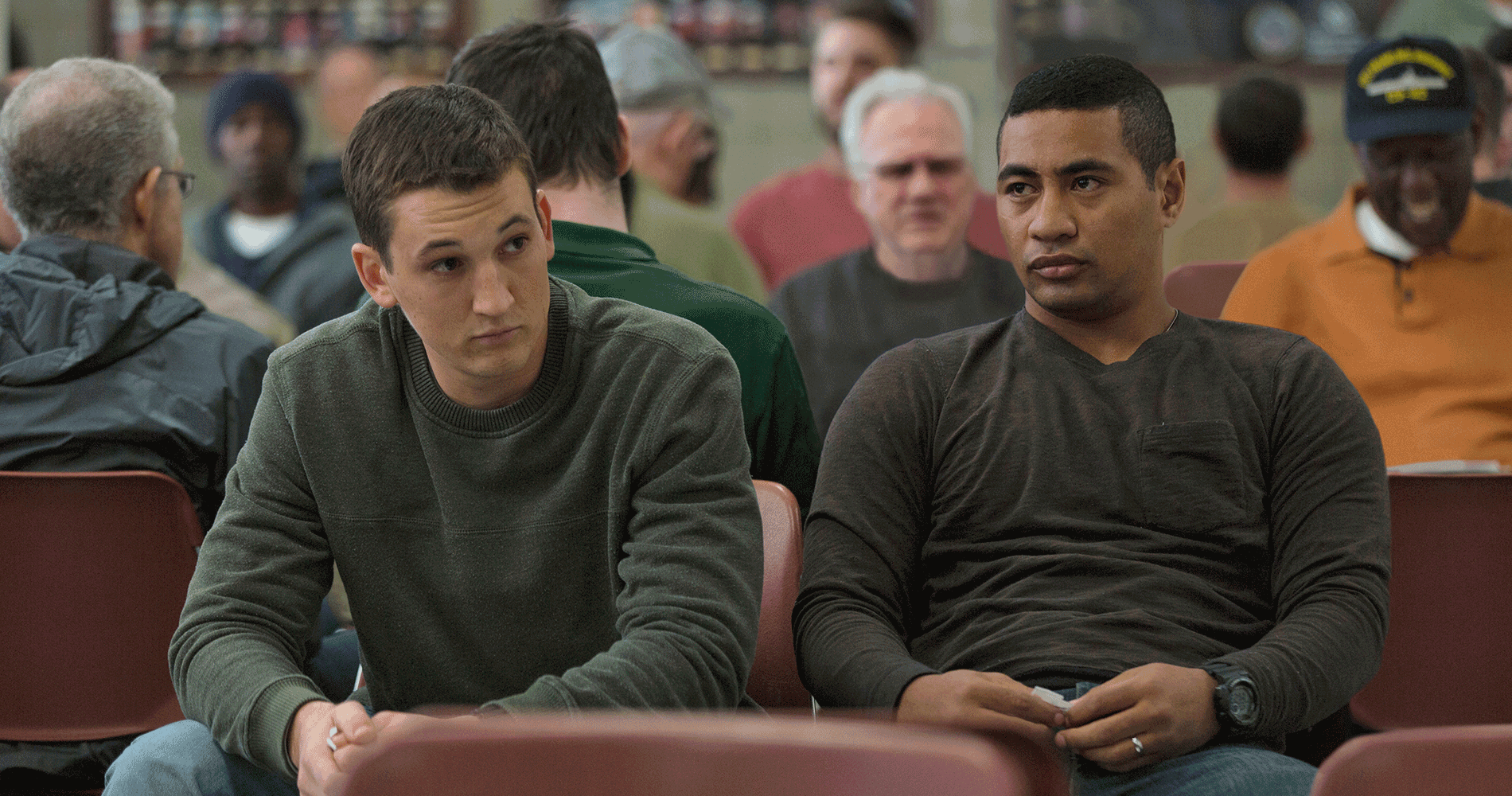 Several days before seeing Thank You For Your Service, the new feature film based on journalist David Finkel's book of the same title, I watched White House chief of staff Gen. John F. Kelly's press conference defending President Donald J. Trump for comments he'd made to the widow of Green Beret Sgt. La David T. Johnson. Johnson had been killed in an ambush in the West African country of Niger, where American advisers were helping to root out Islamic fundamentalist forces.
The president told Myesha Johnson, pregnant with the couple's third child, that her husband "knew what he signed up for." This made people furious, as did reports that his body was not recovered for two days.
Kelly began last Friday's press conference by describing what happens to the body of a service member killed in action. He knows the protocol well: He fought in the Vietnam War and served in the military for more than four decades. In 2010, he buried his son, 2nd Lt. Robert M. Kelly, killed in Afghanistan by a landmine.
"Their buddies wrap them up in whatever passes as a shroud," Kelly said, "puts them on a helicopter as a routine, and sends them home." He talked about the way the body was packed in ice, then repacked in ice after it reached Europe. Kelly went on to commend the men and women who fight for us. "They are the best 1 percent this country produces. Most of you, as Americans, don't know them. Many of you don't know anyone who knows any one of them."
Not since President Obama addressed the nation after the Sandy Hook elementary school shooting has a public official spoken with such obvious sorrow.
Thank You For Your Service is a project of similar knowing, a demystification of how veterans go on living after witnessing so much death. It is written and directed by Jason Hall, who wrote the screenplay for 2014's Oscar-nominated American Sniper (another adaptation), a Clint Eastwood film that was seen by some as an exercise in jingoism. Hall's quieter film stars Miles Teller as Army Sgt. Adam Schumann, who returns home to Kansas following a particularly brutal tour of duty in Iraq. After months in the sand, kicking down doors and scanning rooftops for snipers, comes an intractable question: Now what?
"We were good soldiers," Schumann says at the opening of the film. The line is an homage to The Good Soldiers, Finkel's 2009 prequel to Thank You For Your Service. That book, about the 2007 troop surge in Iraq ordered by President George W. Bush, is the finest to have emerged from that conflict. Published four years later, Thank You For Your Service was, improbably, even better. It treats the return of soldiers to Kansas not as the end of warfare but as the beginning of a second war, largely invisible but nearly as deadly. "Take that shit off," one returning soldier tells his mother after he sees that she has put a "Proud Mother of a Soldier" bumper sticker on her car. Another "began to drink so much vodka that his skin smelled of it, and then he started mentioning suicide."
The second of those vets, the drinker, is Tausolo Aieti, played by Beulah Koale, who is the real star of Hall's film. That's not a slight against Teller, who is excellent. But Teller, who broke out as an obsessive jazz drummer in 2014's Whiplash, is often excellent, doing that young Marlon Brando thing, his boyish machismo hiding the even more boyish vulnerability. Teller makes clear why Schumann was the leader of his battalion, and why that means nothing now that he is home, trying to play husband and father.
Aieti is in a more complicated situation. His wife is pregnant with their first child, but he wants to re-enlist. His is forbidden from doing so by Army doctors, who think he might have suffered a traumatic brain injury while in combat. He starts forgetting things. He sees the apparition of a fallen soldier whom he could not save from a roadside bomb. He flies into a rage, which leads to an arrest. He tries drugs. He seems to be headed for death.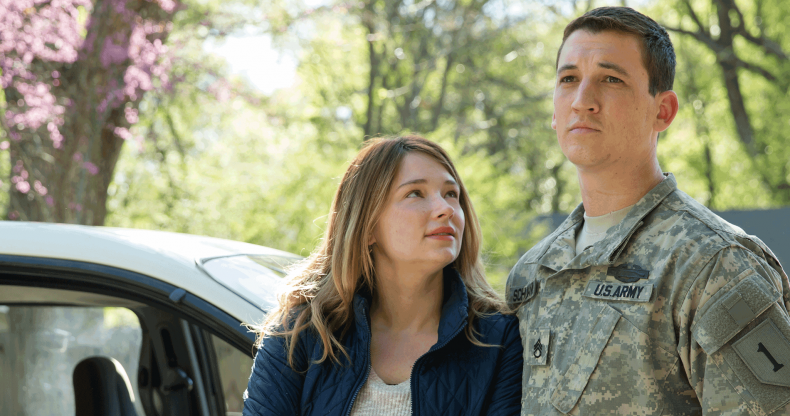 In adapting Thank You For Your Service, Hall was faced with a challenge he did not, in the end, quite resolve. The book moves with tough, plain grace between the lives of veterans (in this case, all men) and the lives of the women who take care of them, the civilians who misunderstand them, the doctors and social workers who try to save them, sometimes succeeding and sometimes not. Finkel nimbly negotiated the particular and the universal; you hardly notice, when reading, that you are gaining deep knowledge about the treatment of veterans. This is not one of those books where sentences begin with "according to one study." The main study here is the human heart.
Like Finkel, Hall steadfastly avoids the stereotypes we often attach to veterans—the wounded warrior, the strong-and-silent type. But the crippling pain of re-entry, felt deeply on every page of the book, did not translate to film.
Teller and Koale manage, at times, to break through the muted direction. In one scene, they meet up with a third veteran at a Kansas bar and jump in frat-boy rapture to the dance track "What Is Love." A couple of scenes later, that third vet kills himself. It's in these moments that Thank You For Your Service attains the visceral power of Finkel's book, illuminating, with terrible beauty, the price paid by soldiers for our freedom.