Thanks to COVID, China's New Currency Is the Potato | Opinion
Forget the Digital Yuan. The People's Republic of China has a new currency. It's called the Potato.
University students in Xian prefer to take potatoes over cash for tutoring services, Charles Burton, a China watcher at the Macdonald-Laurier Institute, tells Newsweek. The tutors also accept rice, he says.
Want to buy cotton swabs in that central Chinese city of 13 million? Potatoes are the medium of exchange.
Xian residents are exchanging cigarettes for cabbages, dishwashing liquid for apples and sanitary pads for vegetables. A video shows a resident trading a Nintendo Switch console for one packet of instant noodles and two steamed buns. Radio Free Asia reports that one resident offered a smartphone and a tablet for rice.
An obviously frustrated poster on the Twitter-like Weibo site talked about the "return to a primitive society."
In a once-modern but now-primitive Xian, authorities have been enforcing isolation to end transmission of COVID-19. Residents, for instance, have not been permitted to leave their homes to buy food since December 27. Prior to that, they could go out once every three days to stock up.
Officials are delivering food, but many residents have received either little or nothing. The joke in Xian is that deliveries are limited by the number of journalists who can document the deliveries for propaganda purposes.
China has a "zero-COVID" policy designed to prevent any spread whatsoever of the disease. Accordingly, authorities in Xian are adopting extreme measures.
Xian is not the only location locked down. Yuzhou, a city of 1.1 million people in central Henan province, was shuttered this month because of three asymptomatic cases in two days. Only disease-control officials are allowed outdoors. One case is all it took for officials last month to shut down Dongxing in southern Guangxi.
Many Chinese officials and scientists recognize that Beijing's extreme measures do not work and end up damaging the country. So why is the Communist Party so insistent on maintaining an obviously disadvantageous policy?
There are perhaps three factors causing the Chinese regime to panic. First, the International Olympic Committee (IOC) might postpone the Winter Olympics, scheduled to start February 4 in Beijing, due to the inability of local authorities to control the disease.
The IOC, after all, postponed the 2020 Tokyo Summer Games for a year due to COVID concerns. Dick Pound, the longest-serving member of the Olympics governing board, even raised the possibility of postponement in a USA Today interview, although he thought the Olympics would proceed as scheduled.
Second, accelerating outbreaks challenge the legitimacy of the Communist Party because the regime in early 2020 began to argue its control of the disease showed the superiority of Chinese communism over democracy—and American democracy, in particular. Beijing has not let up on the propaganda, so even today every COVID infection undermines Communist Party rule.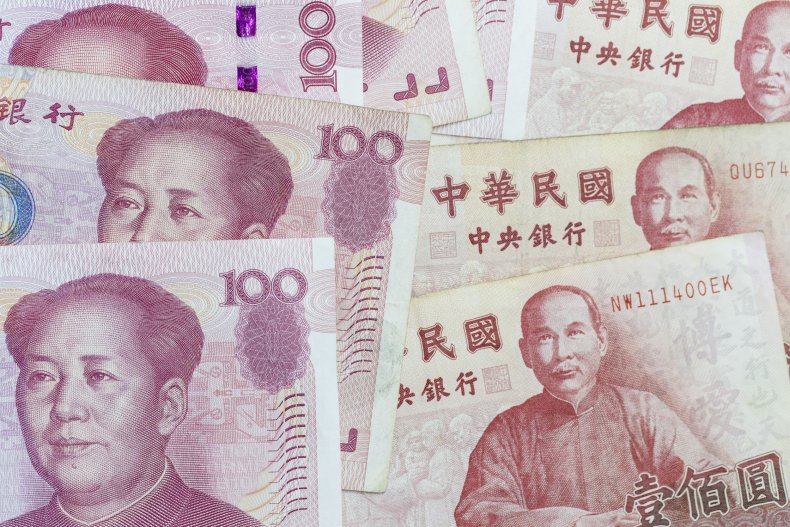 Third, China's COVID-19 vaccines are generally ineffective and may have no effect at all on the Omicron variant. The learn-to-live-with-it strategy would certainly be less viable for a country with no defenses other than isolation.
Isolation—the return to a primitive society—has consequences. And disease control measures are now starting to hit the Chinese economy hard. No wonder Xi Jinping's 2022 New Year's Address was more notable for what he did not say than what he did. China's ruler did not, unlike prior years, talk about gross domestic product.
GDP is taking a hit because manufacturing is taking a hit, as can be seen in Xian's semiconductor manufacturing sector. So far, Samsung Electronics has announced only minor disruptions in the production schedule of its Xian-area plant, but Micron Technology's facility there is running, due to labor shortages, at no more than 50 percent of capacity.
It is not only foreign companies that have been affected. The country-wide disease control measures are resulting in the unprecedented closures of small Chinese companies, the "backbone" of China's private sector. In the first 11 months of 2021, 4.37 million small businesses closed their doors. During the same period, 1.32 million were formed, well down from the 6.13 million formed the previous year. In 2020, China lost 4.45 million small businesses, almost twice those lost in the previous year and ten times those lost in 2018. For the first time in two decades, closures are in excess of openings. These companies are the core of China's export sector.
Expect more export-oriented companies to close because many workers, due to COVID-19 fears, probably will not return to their jobs after the long Lunar New Year break that begins next month.
China's disease-control measures, therefore, are bound to aggravate global supply-chain disruptions. "Unless they're lifted quickly, China's extreme zero-COVID policies are likely to create even bigger problems for companies that source from the People's Republic than either long-standing headaches like intellectual property theft and a sham legal system, or newer threats like Xi Jinping's campaign of political harassment," Washington, D.C.-based trade expert Alan Tonelson tells Newsweek. "The disruptions are bound to last beyond the current outbreak in Xian. After all, any company that sources from China faces the prospect of complete and sudden production and transport systems shutdowns whenever even the smallest virus outbreak takes place."
The totalitarian-style lockdowns mean the disruptions will last a long time. As Tonelson, who blogs at RealityChek, notes, "The highly transmissible Omicron variant practically guarantees that infection clusters will keep popping up for many months."
The Communist Party must be hoping that there are plenty of potatoes. Goldman Sachs now believes China will be locked down tight until spring 2023.
Gordon G. Chang is the author of The Coming Collapse of China. Follow him on Twitter: @GordonGChang.
The views expressed in this article are the writer's own.