Thanks to Millennials, the Divorce Rate Has Gone Down
The divorce rate in the United States has declined in the past few years, and researchers say that has a lot to do with millenials.
A recent analysis of marriage and divorce data by researcher Phillip Cohen of the University of Maryland shows that there has been an 18 percent reduction in the country's divorce rate between 2008 and 2018, Slate reported. Even when controlling for factors such as age or other demographic shifts, the research shows that the decline would still be 8 percent.
This trend has a lot to do with millenials and their decisions regarding marriage, Cohen explained to Slate. He believes this is partially because they simply do marriage better than previous generations, while it is also because they are more "selective" about marriage. Millenials are more likely to wait until they are financially stable to tie-the-knot. Before that point, they often simply choose to cohabitate.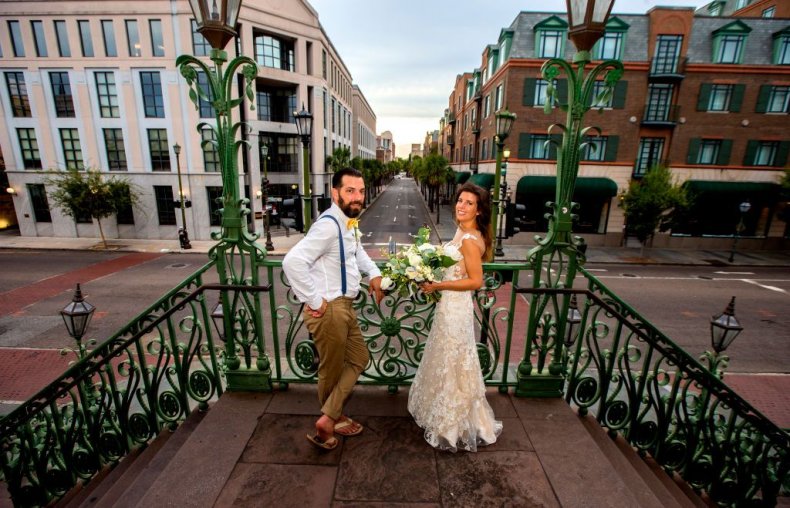 Tara Griffith, a psychotherapist who works primarily with millennial clients in California, told Huff Post that they also face less stigma for staying single longer.
"Many of my clients tell me there's 'no way' they'd want to settle down anytime before their late 20s or 30s," Griffith explained. "Marriage is a conscious choice that they are making and feeling good about."
"Waiting to partner up ― or not partnering up at all ― seems to be much more widely accepted, and even encouraged, in this generation," she said.
However, the research also suggested that marriage is increasingly becoming something associated with higher education and greater income. A previous study done by the Brookings Institute in 2016 backed this up as well, showing that the "marriage gap" can be at least partially credited to declining marriage rates among the least educated.
Today, according to the Brookings study, about 75 percent of women in their early 40s with bachelor's degrees are married. Conversely, only about half of of women with a high school degree or less are married at the same age.
"In the last two decades, for the first time, married women are more likely to have college degrees than women who aren't married," Cohen told the Huffington Post. "Marriage and college go together more and more," he said, saying it also leads to lower divorce rates.
Relatedly, another recent study conducted by the American Academy of Matrimonial Lawyers found that an increasing number of millenials are asking for prenups before the say their vows. In a survey of lawyers, more than half had noted an increase in millennials asking for such agreements, with 62 percent saying they'd seen an overall increase from 2013 to 2016, Business Insider UK reported.