Thanks For Nothing: Obamacare Website Bunglers Fired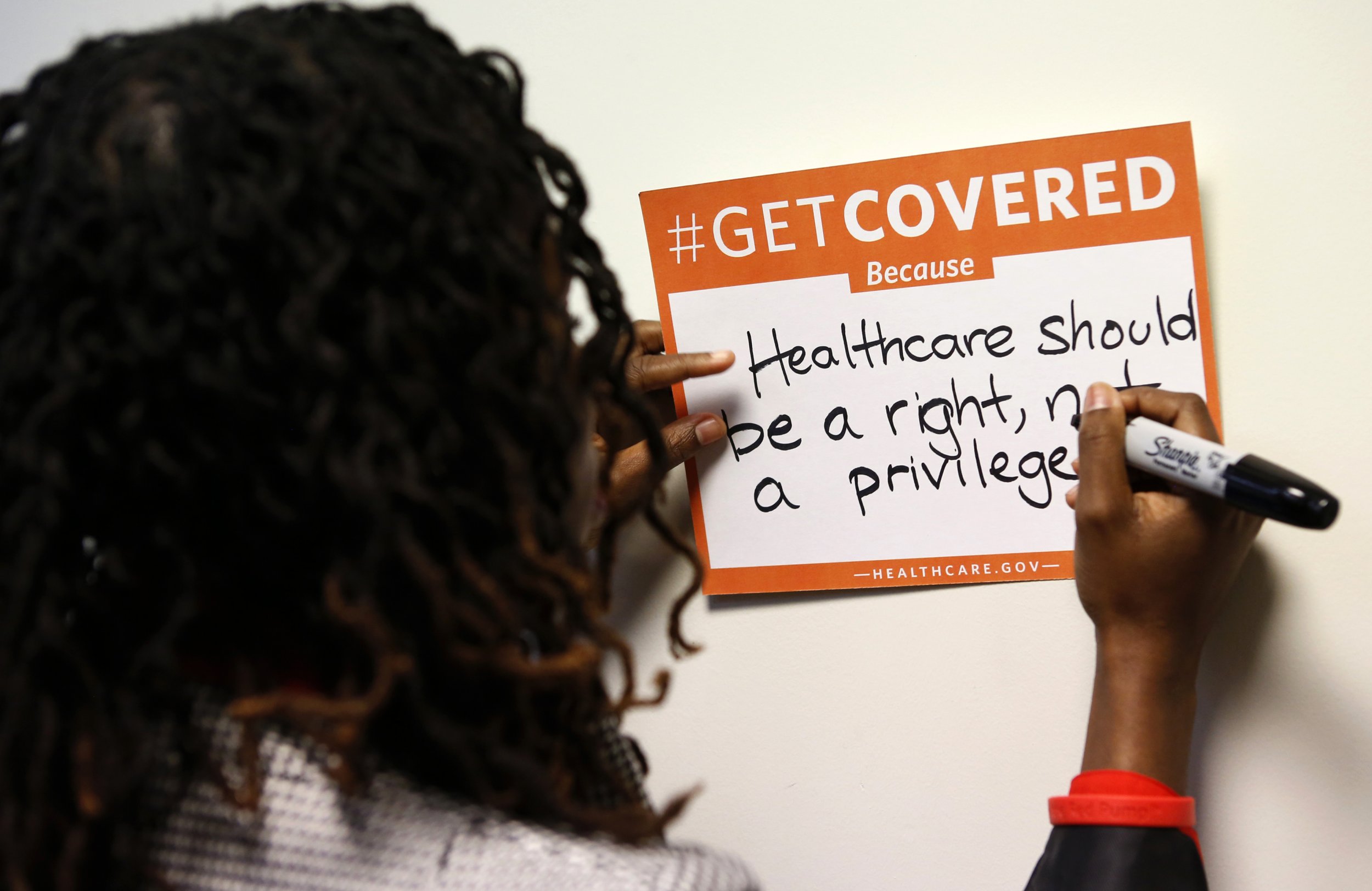 Call it the Revenge of Obamacare. Vermont, a bellwether for healthcare reform, has fired the main technology contractor behind its bungled health insurance website, dealing the latest blow to CGI Federal, the company that was axed over its disastrous jobs in making the federal healthcare exchange website and a similarly troubled site for Massachusetts.
With Vermont still lacking a fully functioning health website more than 10 months after its glitch-plagued debut last October, Vermont officials said late Monday that they were pulling the plug on CGI's CGI Technologies and Solutions' contract. CGI's Fairfax, Virg.-based subsidiary had stood to make at least $83 million from its work for Vermont but will now make just $66.7 million, a figure that incorporates a $5.1 million penalty levied by the state for shoddy work.
Vermont will replace the CGI unit with Optum, a health-care technology company based in Eden Prairie, Minn., that is owned by UnitedHealthGroup, the nation's largest health insurer. Vermont officials announced plans in recent months to hire Optum under an emergency, no-bid contract aimed at fixing major problems with Vermont Health Connect, the online insurance exchange built by the CGI unit that is the cornerstone of the state's compliance with the Affordable Care Act. The Optum contract is still being finalized.
"Development of Vermont Health Connect, like all other exchanges, has taken longer and been more challenging than expected," Lawrence Miller, the state's top health-care official, told Newsweek on Tuesday. Miller was hired last April by Vermont Gov. Peter Shumlin, a Democrat, as a senior advisor and Chief of Health Care Reform, a new position created in the wake of criticism of the state's handling of the healthcare website.
The Obama administration dumped CGI Federal last January after the Montreal-based company mangled the design of HealthCare.gov, the federal online health insurance marketplace that was riddled with technical defects when it debuted last October, causing consternation in the delivery of universal health care provision that was supposed to be President Barack Obama's signature domestic reform. One lone sweet note for CGI: Vermont has agreed in recent weeks not to sue the company for its messy work.
Optum has emerged as something of a clean-up-on-aisle-six company for the Affordable Care Act and is working on botched exchanges in other states, including Massachusetts, where the same CGI unit mangled the design and rollout of the state's Massachusetts Health Connector website, and in Minnesota. It is not clear how much Optum will be paid to fix websites in Vermont and other states.
Vermont's website continues to create headaches for consumers and remains an embarrassment to state officials. Some 15,000 consumers who have signed up but need to update their addresses, marital status and the like still cannot do so; some 34,000 employees of small businesses, a cornerstone of the Vermont economy, still cannot pay their premiums online and instead have been sent directly to insurers; some consumers report that their enrollment information is not being transmitted to the two insurers offering health plans through the state marketplace, Blue Cross Blue Shield of Vermont and MVP.
Overall, 128,022 Vermonters were enrolled as of May, including some 33,500 who were automatically shifted from a prior state plan into the system's Medicaid program without formally signing up, according to Vermont Health Connect figures.
Trying to put a brave face on her company's failures, Linda Odorisio, CGI's vice president of global communications, wrote in an email on Tuesday that "CGI is proud of the role it played in helping 85 percent of eligible Vermonters enroll in a health plan via Vermont Health Connect." An Optum spokesman declined to comment.
Miller said in a press release on Tuesday that about 80 percent of Vermonters who signed up through Vermont Health Connect qualified for a subsidy or Medicaid, complicating the idea of enrolling directly with insurers -- itself a scenario that would deprive Vermont of federal dollars for implementing Obamacare. "While we are actively considering whether direct enrollment for some Vermonters is the right course, we do not want to jeopardize the financial support that comes with the Affordable Care Act," Miller said in the press release.
Despite the tangles, Vermont is pushing ahead with plans to become the nation's first system in which the state foots all health-care bills for all residents -- what conservatives call "socialized medicine," and others call "single-payer" or "universal financing." Miller told Newsweek that "development of the Vermont universal coverage system is proceeding" and that the Shumlin administration would provide cost estimates and an operational plan to the state legislature in January 2015.
The grand plan will require more federal dollars, in the form of grants, and federal approval to effectively bypass the Affordable Care Act, the very law that Vermont Health Connect was built to comply with. Vermont, Miller told Newsweek, is working with the Centers for Medicaid and Medicare Services, the federal agency overseeing the Affordable Care Act, "to submit requests for the waivers that will be needed."
A report in July 2013 by BerryDunn, an independent accounting and consulting firm in Portland, Me., found that the cost of a universal system for Vermont, along with planned non-health services such as food and heating assistance, would top $427.5 million.
While Vermont has the smallest number of uninsured residents of any state in the nation, around 43,000 people, it is spending more federal money that Vermont is spending more federal money, $167.9 million, than any other state in the nation on uninsured residents, according to Newsweek calculations.
Vermonters have taken to the Internet to voice their frustrations. Someone who identified himself (or herself) as "a whipped donkey" wrote on Vermont Public Radio's website on Tuesday that he (or she) had worked on Vermont Health Connect as an employee of CGI. "Admittedly CGI does not have a stellar reputation," the person wrote, adding that "given their project management methodologies are still stuck in the 70's (Waterfall method) it is of no surprise there was failure on that half of the project."