Thanks to Working People, All the Leading Democratic Candidates Are Backing Powerful Labor Reform | Opinion
We're in a new phase of the 2020 presidential contest with primary voting underway, and the stakes couldn't be higher for working families. But while the Democratic candidates campaigning in New Hampshire have sought to highlight their differences, the leaders in the race are strikingly united around labor issues.
In fact, when it comes to increasing the power of workers in our economy and society and reforming our broken system of labor laws, the perceived divide between moderate and progressive Democratic presidential candidates falls away.
The four leading candidates in the Democratic primary have released the most ambitious labor and economic reform proposals we've seen in a generation. Senator Bernie Sanders' plan would completely overhaul our broken labor law. Senator Elizabeth Warren's would empower workers to organize millions at a time. Mayor Pete Buttigieg is campaigning on sectoral bargaining, which would allow workers to organize across industries. And Vice President Joe Biden publicly declared in December, "We should unionize McDonald's."
All four front-runners have committed to raise wages, make it easier to join unions and tackle challenges around health care, racial injustice, immigration and climate change. They've stood on strike lines from Massachusetts to Missouri to California and called out corporations like McDonald's for failing to protect workers and pay a living wage. They know the candidate who champions the working people of America will be this country's next president.
Candidates' labor plans are strong because workers from all different industries and backgrounds, black, brown, Asian-Pacific Islander and white, have joined together and demanded it. Workers in fast food, health care, education, the gig economy and more have been highly engaged in this election, pushing candidates at every turn to call out corporations, release ambitious economic plans and mobilize toward a 2020 victory.
These efforts build on the last two years, where working people across a wide range of industries have gone on strike, including public employees, fast-food workers, health care workers, educators, school support staff, autoworkers, Stop & Shop workers—even workers in non-traditional sectors like media and gaming.
Workers have created the conditions for leaders to take action, including the U.S. House of Representatives. Just last week, the House passed the Protecting the Right to Organize Act, a step in the right direction that would make it easier for workers to come together on the job.
This stands in stark contrast with President Donald Trump's actions just a short drive down Pennsylvania Avenue from the House chamber. The Trump administration is executing an anti-worker agenda in myriad ways, as the president actively tries to divide us by race and other differences. Take, for example, how the administration opposes raising the minimum wage and has installed officials at the Department of Labor, the National Labor Relations Board and beyond who have taken the side of corporations over American workers.
Despite the Trump administration's efforts to convince them otherwise, working people, whose wages go to supporting and building a better life for their families, see through the president's divisive rhetoric and actions. Working people are clear-eyed heading into 2020 because they know what is at stake.
Workers of every race and ethnicity in every state—blue, red or swing—make up a critical voting bloc. They tell me they're looking for candidates who not only propose plans for more unions but also walk the walk. They're watching to see who campaigns day in and day out on the importance of increasing worker power.
As president of the 2 million member Service Employees International Union, I've seen many members confront candidates with the same question: How are you going to make it easier for millions of workers like me to join a union to fight for a better future for my family?
They're demanding Unions for All, which would allow workers to join together across industries, not just companies, giving many more people the opportunity to bargain for better jobs. The next president should help every single person in this country get ahead by doing four things: creating industry-wide bargaining tables; making federal labor law the floor, not the ceiling; ensuring taxpayer dollars support good, union jobs; and putting good, union jobs at the center of every major economic proposal.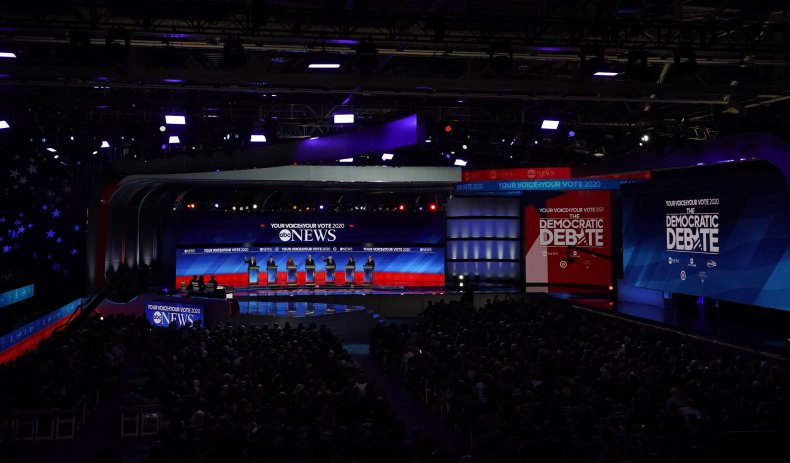 We're making these demands because the 2020 election is a crucial turning point for our nation. Income and wealth inequality are soaring. Power is concentrated in the hands of too few people. Corporations are running a rigged system in which they keep wages low and make it hard for workers to build collective power. Greedy politicians are scapegoating immigrants and marginalized communities for our nation's problems while they cut taxes for the rich and attempt to take our health care away. As a result, millions of working people—black, brown, Asian-Pacific islander and white—are being left behind.
But there is hope. Workers have taken matters into their own hands by going on strike, demanding the right to form a union and fighting for better wages. In 2018, more U.S. workers went on strike than at any other time since 1986. And that momentum continued into 2019 when support for unions reached a 50-year high and union workers bargained $10 billion in wage increases by our estimate.
And while 2018 and 2019 were about workers acting collectively to spark change, 2020 is about workers taking power back. It starts with the primaries and caucuses and ends with victory on November 3. Because when we fight, we win.
Mary Kay Henry is the president of the Service Employees International Union, a labor union representing 2 million care and service workers.
The views expressed in this article are the writer's own.