Thanksgiving 2018 Pumpkin Pie Recipes: Easy, Fun, Quick Ways to Make Classic Dessert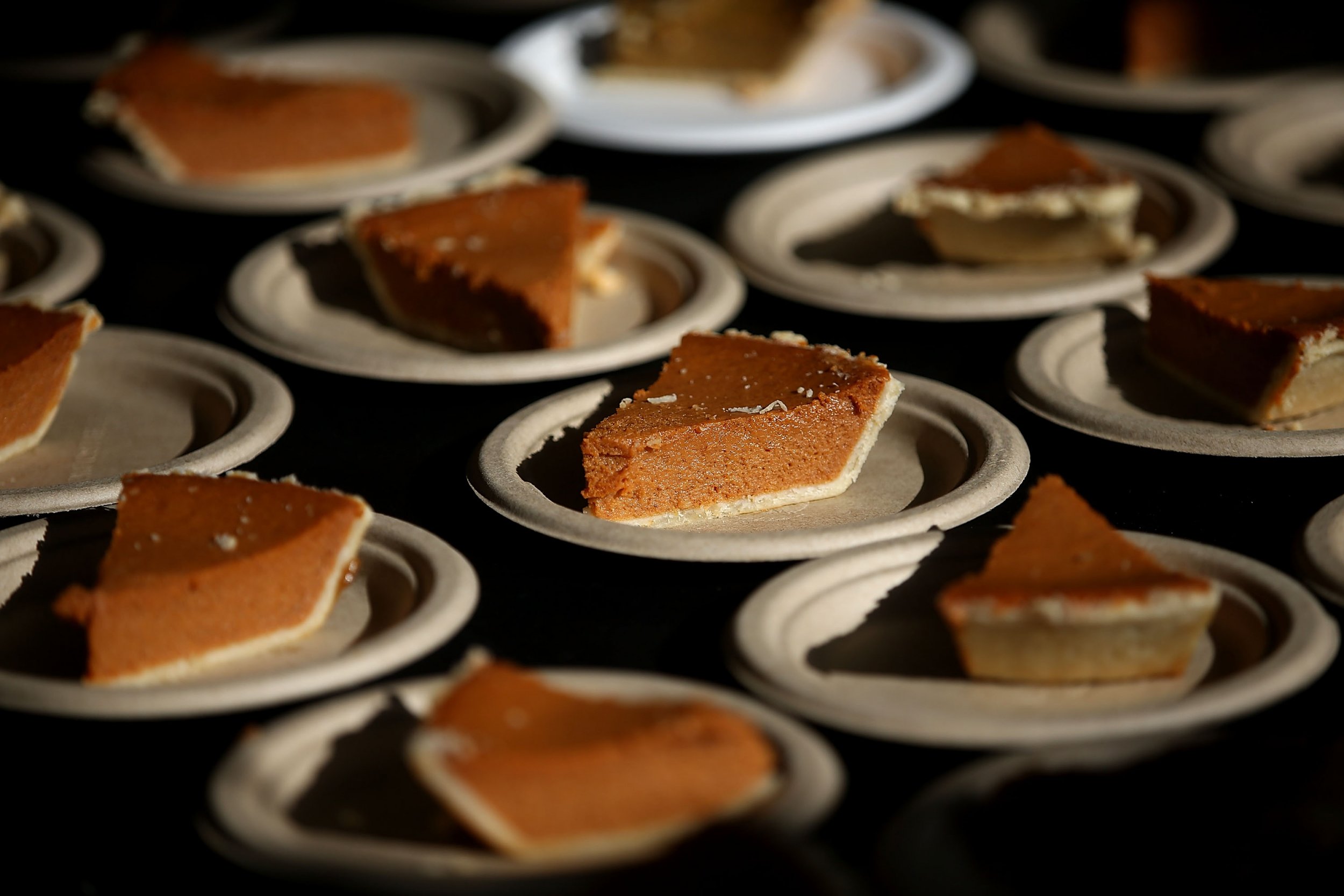 Pumpkin pie is the classic Thanksgiving dessert. It's a crowd-pleaser, pretty simple and delicious.
So you'll want to make sure you get it right this Thanksgiving. (No pressure.)
But no worries, we've collected a few great recipes here that'll help you nail your pumpkin pie endeavor this year.
The classic pumpkin pie
This Food Network recipe involves making a homemade pie crust then making a straightforward pumpkin pie with canned filling, beaten egg whites and classic baking spices. The whole process is projected to take about 3.5 hours and is rated as an "easy" recipe by Food Network.
A classic with some twists
So a lot of the steps here are relatively similar to those in the Food Network recipe, but this Bon Appétit recipe throws in a couple of tasty curveballs. The crust has a dash of apple cider vinegar mixed in, the pie filling incorporates sweetened condensed milk and maple syrup adds rich sweetness.
Somewhere in the middle
If you're not sure on whether you want the Food Network or Bon Appétit recipe, this Delish recipe has elements of both—it has apple cider vinegar in the crust but doesn't use sweetened condensed milk or maple syrup.
Pumpkin pie + cheesecake
So this is far from classic, but a pumpkin pie cheesecake sure does sound delicious. This McCormick recipe is basically a simple cheesecake that's gussied up with pumpkin spices and set in a graham-cracker crust.
Go ahead, go crazy
This Bobby Flay recipe effectively takes a regular pumpkin pie and hits it over the head with Autumnal flavors. It's got a crunchy cinnamon topping as well as a maple-bourbon whipped cream. It also has some relatively fancy ingredients like muscovado sugar, vanilla bean and grade B maple syrup. If you've got the time and energy for some extra steps, knock yourself out.