Your Thanksgiving Turkey Could Be the Most Expensive Ever
This year's Thanksgiving meal could be the most expensive in the holiday's history, as costs surge amid the ongoing supply chain crunch.
With Thanksgiving less than one month away, the U.S. Department of Agriculture (USDA) released data showing that the average wholesale price of a Grade A frozen 8-16 pound turkey has increased 21.91 percent year-on-year.
This equates to $1.41 per pound as of October 22 compared to $1.15 per pound a year ago. In late October 2019, the same would have cost $0.96, and in October 2018 just $0.84. This is a 68 percent average wholesale price increase for Grade A frozen turkey (8-16 pound) within two years.
Sufficient price data for fresh turkey has not been available since August 6, when the Grade A fresh turkey (8-16 pound) wholesale price came in at an average of $1.45 per pound. This is a 17.85 percent increase on year-on-year from $1.23.
It is also bad news for other staples of the festive feast, with USDA reporting retail price increases across a range of fruits and vegatables (and no significant price decreases).
Year-on-year average retail price rises of specialty crops as of October 22 include:
Avocados up 31 percent.
Seedless grapes (black up 30 percent, white up 28 percent, and red up 19 percent).
Gala apples (3 pound bag up 24 percent and per pound up 22 percent).
Blackberries up 11 percent.
Honeycrisp apples up 10 percent.
Russet potatoes up 13 percent.
Pumpkins up 20 percent.
Baby carrots up 19 percent.
Packaged salad (10-12 oz up 18 percent, 5-9 oz up 12 percent).
The Labor Department reported another jump in consumer prices in September that sent inflation up 5.4 percent from where it was a year ago. That matched the largest increase since 2008 as snarled global supply chains continue to create havoc.
Last week, Federal Reserve Chair Jerome Powell said tangled supply chains and shortages that have hamstrung the U.S. economy since summer have gotten worse and will likely keep inflation elevated well into 2022.
How those factors have played into July-through-September quarter will be more evident on Thursday when the government releases its first look at economic growth, as measured by the gross domestic product, for the third quarter. Economists are forecasting GDP grew at an annual rate of around 3 percent in the third quarter, a marked slowdown from growth rates of 6.1 percent in the first quarter and 6.7 percent in the second quarter.
Last week, John Catsimatidis, the billionaire supermarket owner of Gristedes and D'Agostino Foods, told Fox Business that he expects food prices will spike "tremendously" in the coming months.
"I see over 10 percent [price increase] in the next 60 days," he said on October 18, explaining that rising inflation and ongoing supply chain issues will drive up prices.
Catsimatidis said he believes that food giants such as Nabisco, PepsiCo, and Coca-Cola "want to be ahead of the curve and the way they're doing it is they're dropping all promotions. They are dropping low-moving items."
"Why give away something when you don't have to give it away and you make more margin?" He added. "So I think that now these companies are going to have record profits in the third quarter."
U.S. Transportation Secretary Pete Buttigieg said a day earlier that he believes the disruptions that are causing supply chain shortages and bottlenecks both globally and across the country will "certainly" continue into 2022.
"Certainly, a lot of the challenges that we've been experiencing this year will continue into next year. But there are both short-term and long-term steps that we can take to do something about it," Buttigieg, former mayor of South Bend, Indiana, told CNN.
He said part of the issue is "the demand side," adding: "Demand is off the charts."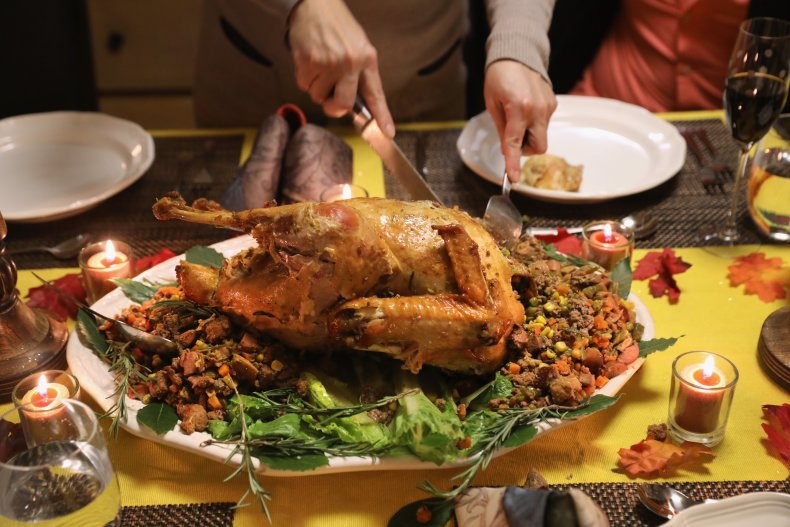 Additional reporting from Associated Press.