Thanksgiving and Christmas Turkeys: The Worst Holiday Movies of All Time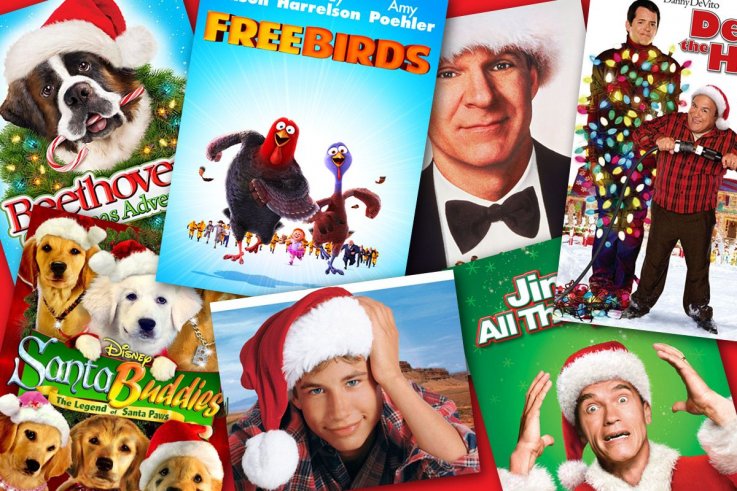 Holiday movies tend to follow the same strict recipe: a plucky child and their tight-knit family battle with a grinchy nemesis, sprinkled with a heavy portion of whimsical magic. With an undemanding audience who are only really after a warm feeling of nostalgia and mildly entertained children, screwing up a holiday movie is quite a feat—yet it happens every winter like clockwork.
Using data from critical review aggregation websites Rotten Tomatoes and Metacritic, as well as user-submitted reviews from IMDb, we've compiled a list of the worst holiday movies ever made. It's a lesson in barrel-scraping desperation, cynical commercialism and deeply questionable decision-making; less of a cozy fireside gathering and more of a bleary 3 a.m. dash around Walmart's toy section.
The premise alone of some of the worst movies makes you wonder whether The Grinch is really a Hollywood executive. In Santa Claus Conquers the Martians, aliens kidnap Kris Kringle along with two earthling children in order to give the alien children a sense of fun. The already rickety plot of the "yuletide science fiction fantasy" descends into further confusing madness before order—and Santa Claus—is restored on Earth.
There's also been a series of deeply unfortunate attempts to shoehorn the Nazis into holiday movies. In 1989's Elves, a young woman discovers that the Nazis want to create a race of supermen by mating her with one of Santa Claus' elves, while The Nutcracker in 3D features a distasteful Holocaust motif.
The fact that holiday movies are not the time or place to tackle serious subjects seems to be lost on an alarming number of filmmakers. Mixed Nuts tries to rouse the holiday spirit at a mental health crisis hotline call center, while the young protagonist of Jack Frost has to see his tragically dead father suffer the indignity of being reincarnated as a snowman.
Another oft-committed holiday movie blunder is the hammering home of religious and patriotic symbolism, driving the movie into a preachy, reactionary liturgy rather than demonstrating any of the love and generosity which they claim to be espousing.
These are the 50 biggest, juiciest cinematic turkeys of the holiday season, from murderous Santas to a grumpy cat.