Thanksgiving Day Stabbing and Shooting Leaves Two Family Members Dead
An 82-year-old man has been stabbed to death and another man fatally shot in a Thanksgiving Day incident in a New Orleans neighborhood, officials said.
Police were called to the Lower 9th Ward neighborhood around 8:45 am on Thursday.
Elijah Johnson, 82, died of multiple stab wounds at the scene. The second victim, 31-year-old DeFranklin Reynolds, is believed to have been Johnson's stepson and was pronounced dead after being taken to hospital with gunshot wounds.
A third victim, a 51-year-old woman thought to be Reynolds' mother, was stabbed but remains in hospital in a stable condition.
Officers told The Times-Picayune that the initial investigation suggests Reynolds stabbed his mother and stepfather Johnson, before another relative intervened and shot Reynolds.
The two deaths are being treated as homicides, New Orleans Police said.
One of Elijah Johnson's other sons, who lives nearby dropped, off food for a Thanksgiving meal, the newspaper reported. More than an hour later that son received a call from Johnson's wife, who herself was injured, about the killings.
Johnson was a ceramics specialist who installed tiles in homes. It is not yet known what sparked the violence and an investigation is ongoing.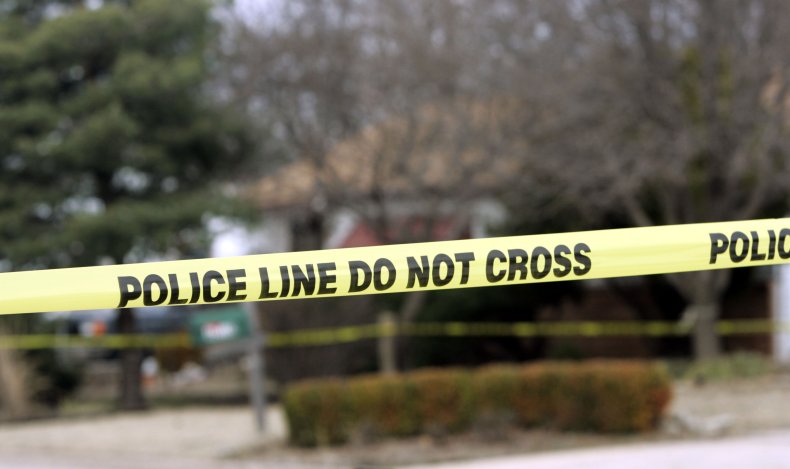 Police in Nevada said they have arrested two suspects after a separate shooting on Thanksgiving Day left one person dead and four others injured.
The Henderson Police Department said it had received a call about a shooting in Henderson, near Las Vegas, shortly before 1 a.m.
"Upon officers arriving on scene at the 800 block of East Lake Mead Parkway they discovered a 22-year-old male deceased from an apparent gunshot wound, a 23-year-old female injured, a 18-year-old male injured, a 53-year-old male injured, and a 41-year-old male injured, all suffering from apparent gunshot wounds," the department said in a statement.
The four surviving victims were all transported to an area hospital for treatment and are expected to survive.
The suspects were described by the police as a white man with a beard between the ages of 20 and 30 and a white woman in her 20s. Both had either tattoos or paint on their faces.
Henderson Police said the suspects are believed to have been driving around the city randomly shooting at citizens with no apparent motive.
"The suspects were later located and taken into custody for unrelated charges by Arizona Department of Public Safety (AZDPS)," they said in a statement. The incident is being investigated as the thirteenth homicide for the city of Henderson for 2020.