Thanksgiving Grocery Store Hours: When Albertsons, Kroger, Whole Foods, WinnDixie Are Open
Thanksgiving Day, a day traditionally filled with massive amounts of meal prep and cooking ahead of a family and friend-filled meal. Though many plan ahead of the big day, there's always the chance you will forget something important at the grocery store.
Most grocery stores around the U.S. will remain open on Thanksgiving just in case you forget to buy an important ingredient or just want to stock up on drinks and desserts.
Newsweek has gathered a list of all the major grocery chains that will be open on Thanksgiving Day 2018. Though most stores will be open, they may be operating on limited holiday hours, so be sure to reach out to your local market to confirm when they are open.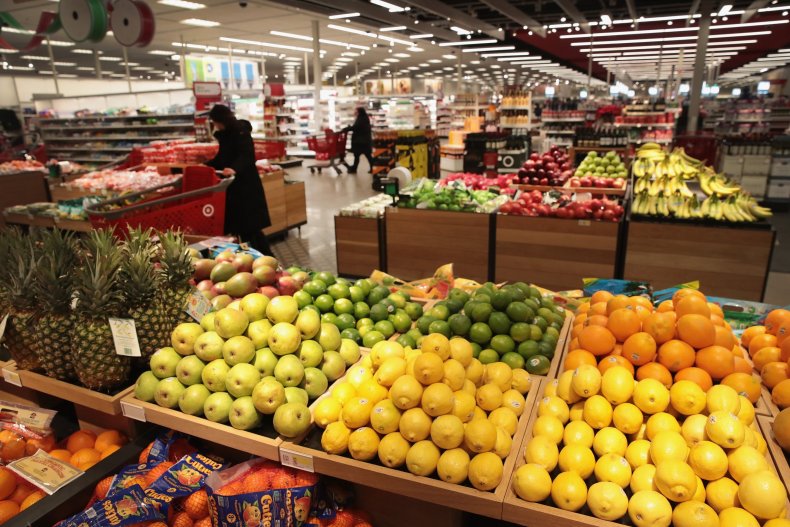 Several grocery stores under the Idaho-based company Albertsons will be opened on Thanksgiving. These include Acme, Albertsons, Amigos, Carrs, Jewel Osco., Market Street, Pavilions, Randalls, Safeway, Shaw's, Star Market, Super Saver, Tom Thumb, United Supermarkets and Vons.
Acme stores are usually open from 7 a.m. and close at 11 p.m., unless they are open 24/7. Albertson stores open and close an hour earlier than Acme stores, from 6 a.m. to 10 p.m.
Amigos, Market Street and United Supermarkets, which are located in Texas and New Mexico, are open between 6 a.m. and 7 a.m. until 10 p.m. and 11 p.m. Call your local store for holiday hours.
Safeway stores are normally open from 6 a.m. until midnight, according to Good Housekeeping. Shaw's and Star Markets, which are located around New England, will be opened from 7 a.m. until midnight.
Likewise, Vons should be open between 6 a.m. and midnight.
Stores under the Kroger umbrella will also be open on Thursday. These include, Dillons, Kroger, Ralphs and several other smaller stores. While Kroger locations will open around 6 a.m., Ralphs stores are set to open around 5 a.m. Both stores are expected to close at midnight.
Cub Foods, which will allow customers to pre-order their Thanksgiving dinner for pickup or delivery, will be open 24 hours.
New York-based Fairway will open as early as 6 a.m. on Thursday and remain opened at late as 9 p.m. Hours vary by store, be sure to check here for your local store hours. Another Northeast staple, ShopRite is typically open at 6 a.m. until 11 p.m.
The following stores will also open on Thanksgiving: Hannafords, Stop & Shop, Wegmans, Whole Foods and WinnDixie. Hannafords, Stop & Shop and Wegmans will be close early, at 3 p.m., 5 p.m. and 4 p.m. respectively. Wegmans locations in Massachusetts will not be open on Thursday.
If you plan to do your last-minute grocery shopping while taking advantage of pre-Black Friday deals, Target and Walmart will both be open Thursday. However, both stores will open late on Thanksgiving, with Target opening at 5 p.m. and Walmart opening at 6 p.m.
The following grocery stories will be closed on Thanksgiving: Aldi, BJ's Wholesale Club, Costco, Market Basket, Publix, Sam's Club and Trader Joe's.
Thanksgiving Grocery Store Hours: When Albertsons, Kroger, Whole Foods, WinnDixie Are Open | U.S.