Thanksgiving Guide: How Much Food You Should Make For Your Feast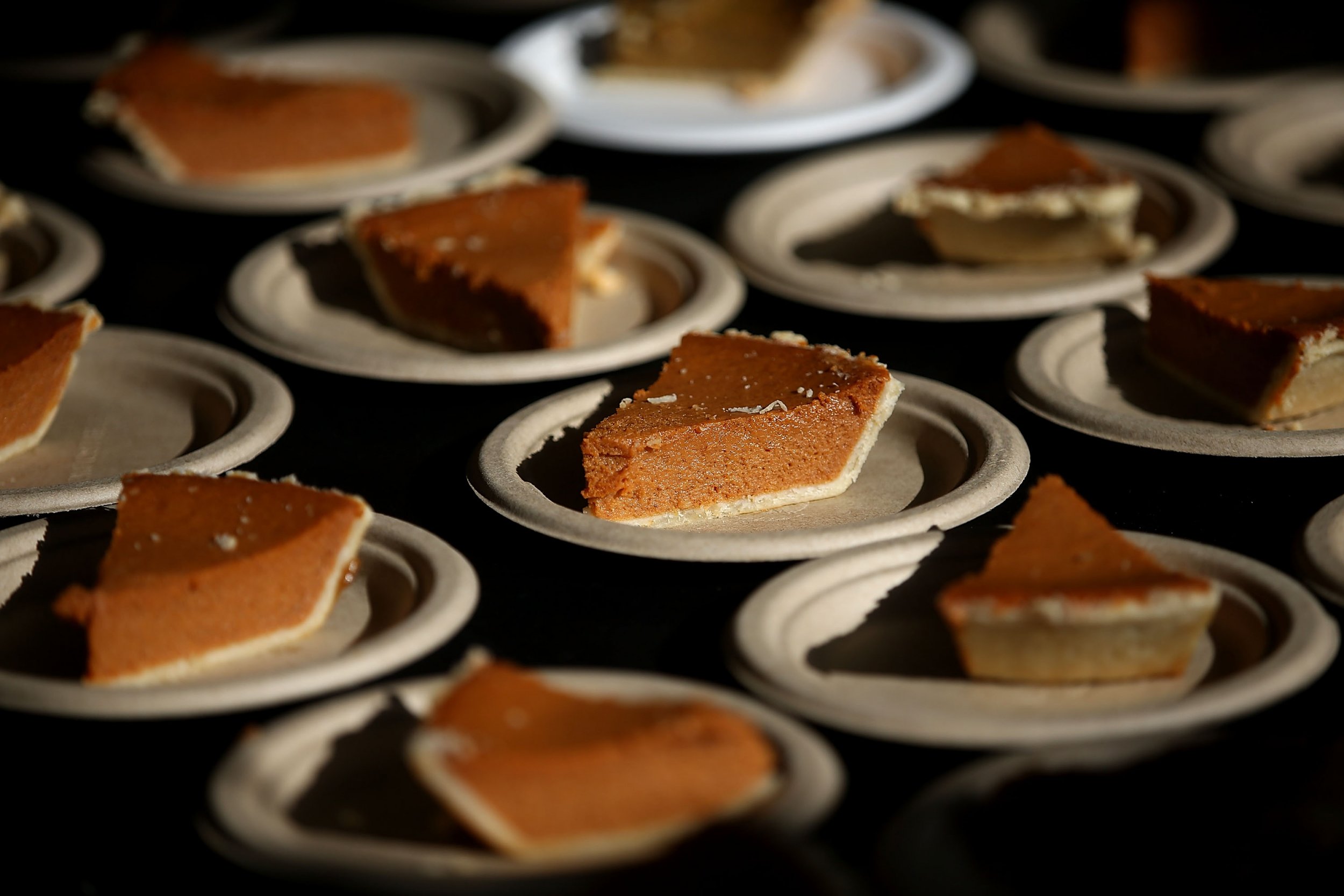 Around 6 million turkeys were thrown in the garbage in 2016 for Thanksgiving. That's approximately $293 million of wasted cash—but food waste isn't just happening during the holiday season. Around 30 to 40 percent of food is chucked each year in the U.S., and that includes food that might not even make it to your kitchen.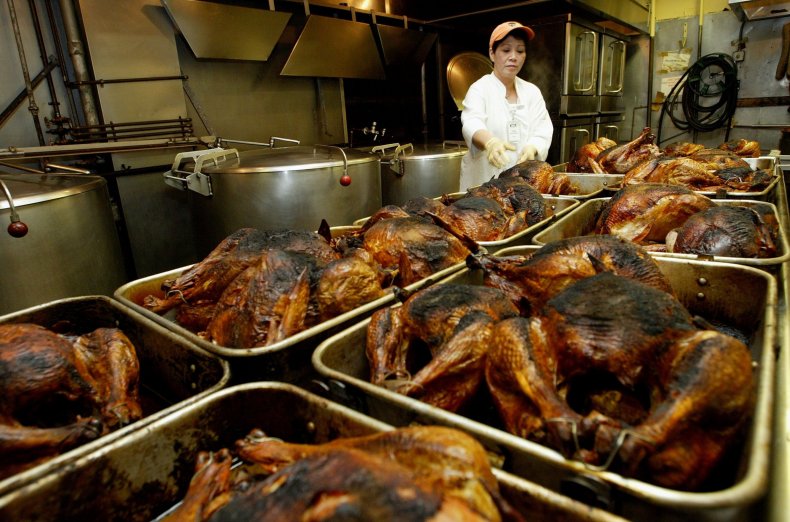 But the National Resources Defense Council might have an answer—at least when planning Thanksgiving or other dinner party events that may typically leave unwanted leftovers. An online tool called the Guestimator allows you to plug in how many guests you have—ranked by small, average, and big eaters—and how many leftover meals you want as well. There are options to choose what dishes to include, as well as opting for a classic Thanksgiving, veggie paradise, or a smörgåsbord.
"It's a dinner party calculator to help you plan the right amount of food, and that right amount can include leftovers," Dana Gunders, lead scientist for food waste at the NRDC and author of Waste-Free Kitchen Handbook, told Newsweek. "We ask if you want them and how many you want so that you can have that turkey-cranberry sandwich the day after if you want it but not be stuck with it four days after when you don't feel like eating it anymore."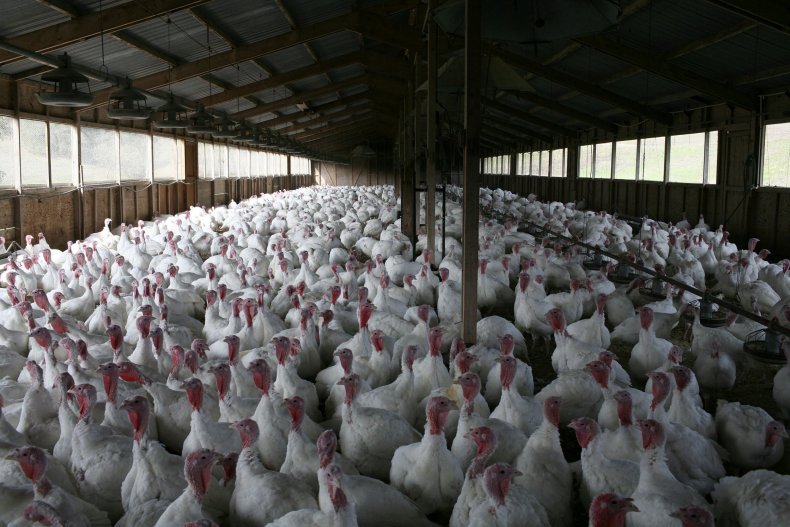 The tool was made by the Ad Council and NRDC as part of their Save the Food campaign. Newsweek used the tool to calculate estimates for various group sizes.
The menu we chose includes a leftover meal for each person, two mains (turkey and ham or other pork), five sides (vegetables, potatoes or yams, rice or grains, casserole, and stuffing), and two desserts (pie and ice cream). Though the menus are simple, they can provide a starting point for what to buy at the grocery store ahead of the big feast.
Here is what the Guestimator estimated for average eaters for groups of four, 10, and 25, with one plate of leftovers for each guest:
TOTAL GUESTS: 4
MAIN DISHES
3 pound turkey
3 pound ham/pork
SIDE DISHES
13 ounces of vegetables
3.5 potatoes or yams
5 ounces of rice or grains
1 casserole dish
2.5 cups of stuffing
DESSERTS
32 ounces of ice cream
1 pie
TOTAL GUESTS: 10
MAIN DISHES
7.5 pounds of turkey
7.5 pounds of ham/pork
SIDE DISHES
32 ounces of vegetables
8 potatoes or yams
12 ounces of rice or grains
1 casserole dish
6 cups of stuffing
DESSERTS
80 ounces of ice cream
2 pies
TOTAL GUESTS: 25
MAIN DISHES
19 pound turkey
19 pound ham/pork
SIDE DISHES
80 ounces of vegetables
20 potatoes or yams
30 ounces of rice or grains
2 casserole dishes
15 cups of stuffing
DESSERTS
200 ounces of ice cream
4 pies
For the same meal as above, with 12 guests of varying eating habits including a plate of leftovers for all:
GUESTS: 4 SMALL, 4 AVERAGE, 4 BIG EATERS
MAIN DISHES
9.5 pounds of turkey
9.5 pounds of ham/pork
SIDE DISHES
40.5 ounces of vegetables
10.5 potatoes or yams
15.5 ounces of rice or grains
1 casserole dish
8 cups of stuffing
DESSERTS
101 ounces of ice cream
2 pies
For a vegetarian meal that the Guestimator suggests, with 12 guests of varying eating habits including a plate of leftovers for all: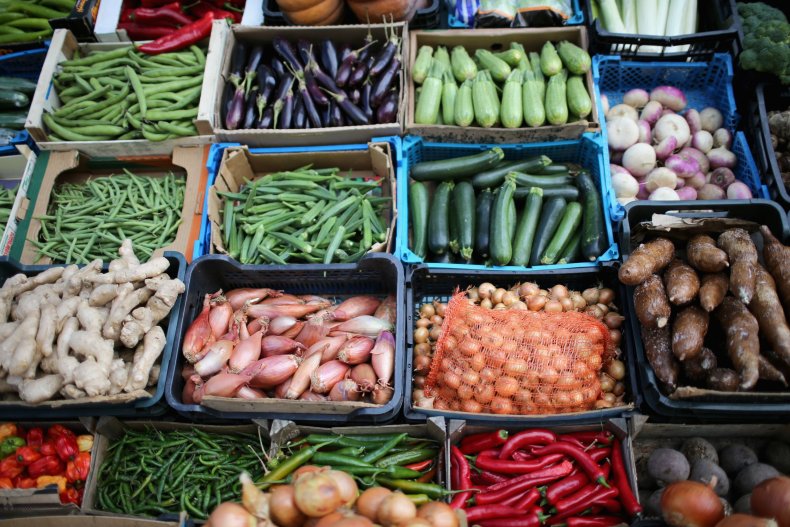 GUESTS: 4 SMALL, 4 AVERAGE, 4 BIG EATERS
MAIN DISHES
50.5 ounces of tofu
6.5 cups of a bean/legume dish
SIDE DISHES
16 pieces of bread or rolls
20.5 ounces of salad
40.5 ounces of veggies
10.5 potatoes
1 casserole dish
DESSERTS
1 cheesecake
17 brownies
17 cookies
But if you don't want to limit what dishes you cook for the big day, there's another strategy that experts on reducing food waste in the kitchen recommend: plan for leftovers.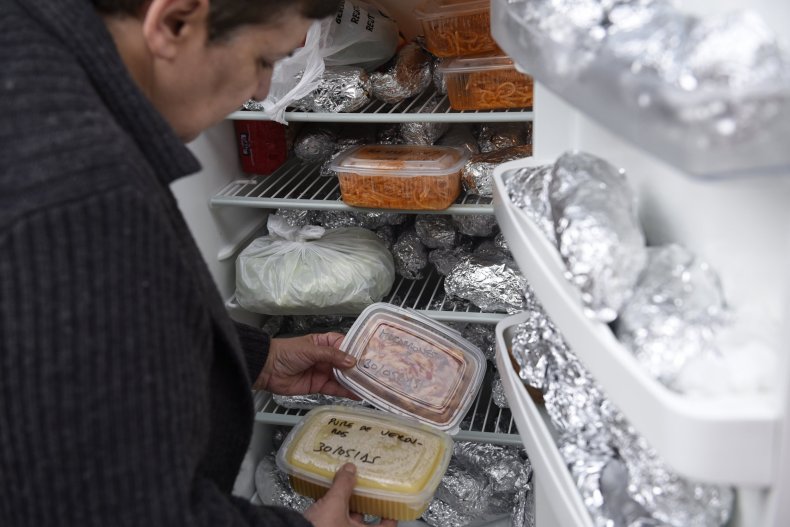 "That's my strategy for big meals like this because the turkey dinner is just the perfect vehicle for leftovers," Cinda Chavich, author of The Waste Not Want Not Cookbook, told Newsweek. "At the end of the day after you've cooked your turkey dinner, my strategy is always that leftovers are not garbage—that they're prepped food and something that is going to make the rest of your week much easier. Just make sure that you have a plan to utilize those leftovers."
Some general recommendations include making a grocery list, sending home leftovers with family and friends, and creating a stock with your turkey carcass or leftover vegetables. But here's a few others you might not have heard of.
Have a bread plan
"Bread is the thing that we throw out the most of, and it's quite perishable," Chavich said. "So you should really have a bread plan in place."
She recommended freezing your bread for savory or sweet bread pudding. For stale bread, freezing it to use for croutons is another way to salvage bread.
Create pre-made frozen meals with your leftovers
Label and date meals with bits of each different dish into containers to freeze for later.
"The value of that actually allows for your freezer to work more efficiently when it's full," Libby Mills, a spokeswoman for the Academy of Nutrition and Dietetics and nutrition coach, told Newsweek. "But also it prepares you for future dates when you can't really come home and fix a normal, healthy dinner."
Mills said you could enjoy it up to three months later if you freeze the meal.
Buy ingredients for leftover recipes ahead of time
"If you think about what ingredients you might have leftover—whether it's vegetables or meat—then when you're at the store, you can plan ahead and buy those extra one or two ingredients that will allow you to perpetuate your food supply," Rachael Mamane, author of Mastering Stocks and Broths: A Comprehensive Culinary Approach Using Traditional Techniques and No-Waste Methods, told Newsweek. "So that you aren't halted by the idea of, 'Oh, I have to go back to the store to buy this one ingredient to make this dish.'"
Keep it simple
"You don't have to go to these elaborate cooking websites to make every single dish outstanding," Mamane said. "It's just a small handful of dishes that create a complete meal [in order to] have enough flavor on the plate because you're mixing and matching."
All the ingredients for most dishes are relatively simple, she said. A reasonable sized turkey, a bag of onions, carrots, one or two starches, wild rice, and a couple sweet potatoes might do for a smaller Thanksgiving.
Keeping it simple is probably the easiest way to go about it, she added.