Thanksgiving National Dog Show 2018: How to Watch, Live Stream, Time, Channel Info for Canine Competition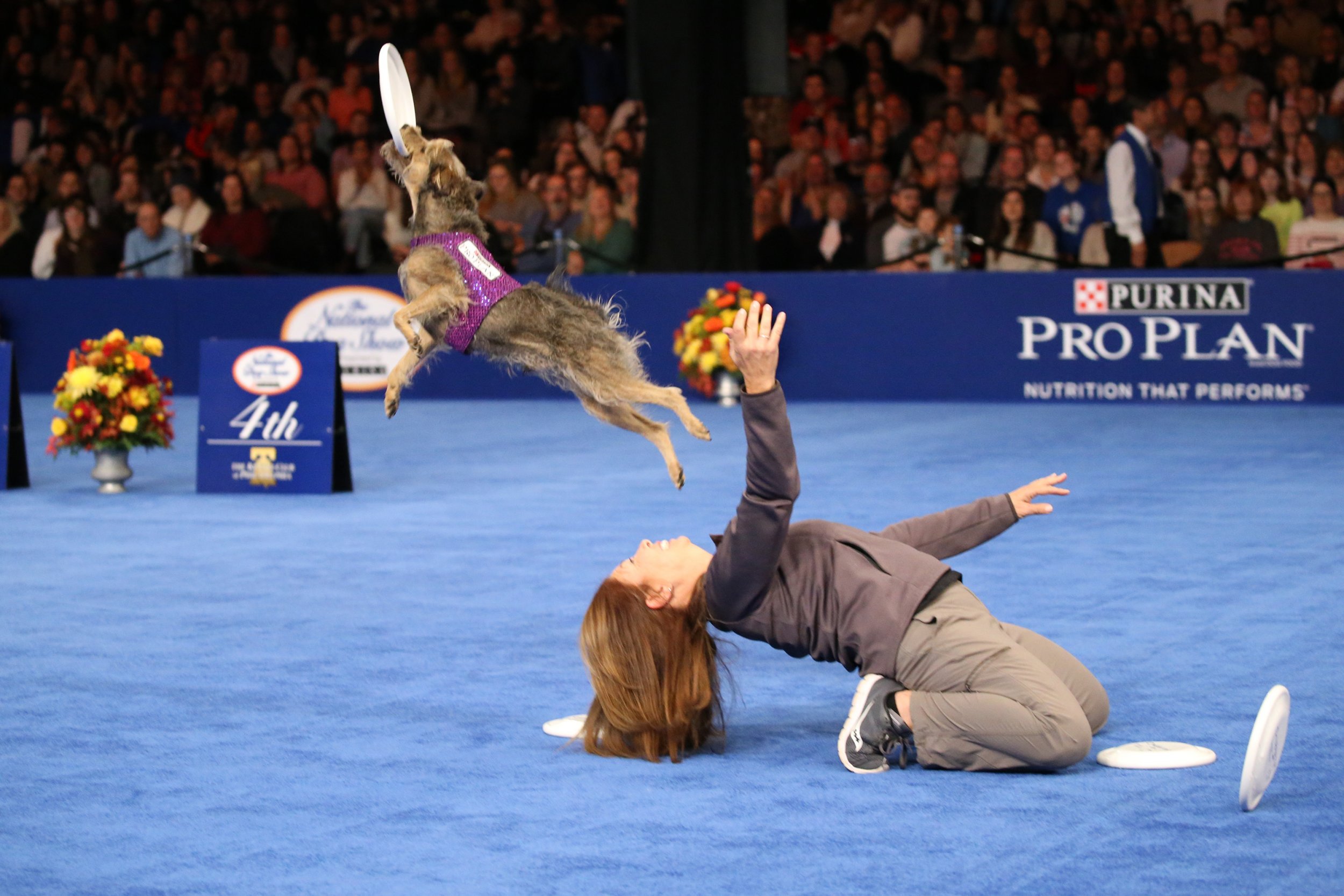 The popular National Dog Show's 17th annual Thanksgiving Day special is set to air right after the Macy's Thanksgiving Day Parade on Thursday. The annual canine competition will be broadcast from 12 p.m. to 2 p.m. in all time zones in the United States on NBC and will take over a five-hour block on the broadcasting station's lineup.
This year's show will be hosted by actor, author and Broadway star John O'Hurley, who has been headlining the show since 2002. David Frei, who has also been involved with the show since 2002, will co-host and provide expert analysis. NBC Sports correspondent Mary Carillo, who has been with the show since 2010, will serve as a correspondent, according to NBC.
"For 17 years, the 'National Dog Show Presented by Purina®' has been at the forefront of the purebred dog world," O'Hurley said in an NBC press release. "I'm proud to be a part of a legacy that not only celebrates such a rich history of dog breeds but also being part of a tradition that entertains everyone from 4 to 94."
This year, 2,000 purebred dogs will be participating in the competition. Two new breeds will be included in this show, the Nederlandse Kooikerhondje (sporting group) and the Grand Basset Griffon Vendéen (hound group), according to NBC. This will bring a total of 192 American Kennel recognized breeds to the show.
Last year's winner was Newton, a 3-year-old Brussels Griffon from the toy group. Newton took home the Best in Show title among seven group winners and stunned the judges with his form, coat and personality.
"Known for his almost human expression, the Brussels Griffon is an affectionate, charming and curious companion and an excellent watchdog. This sturdy Belgian breed is lively, intelligent and sensitive," reads the description of the breed on the Purina website. "His coat comes in two varieties—rough and smooth. Both varieties need biweekly brushing. Active indoors, the Brussels Griffon is suitable for apartments but still needs daily walks."
The show is a beloved tradition for many families across the U.S. Last year, the broadcast was viewed by 22 million people last year, according to NBC.
Those who want to tune into the annual show can tune to NBC at 12 p.m. Thursday or visit https://www.nbc.com/the-national-dog-show to watch it on mobile devices.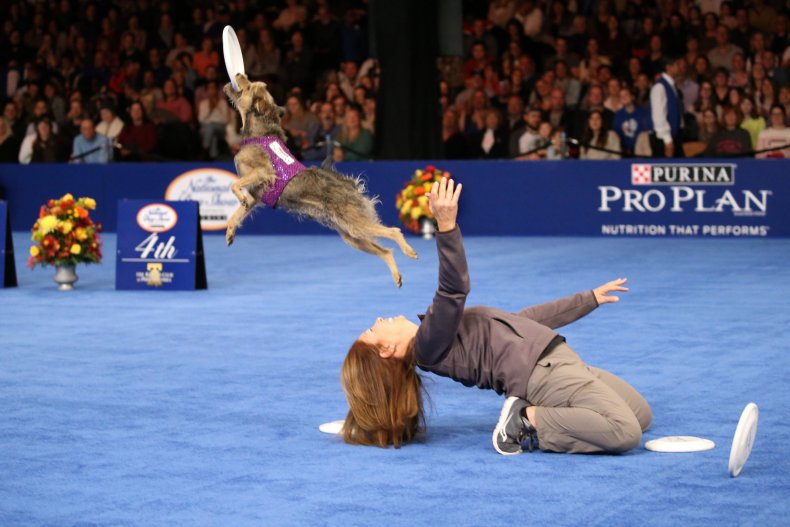 Thanksgiving National Dog Show 2018: How to Watch, Live Stream, Time, Channel Info for Canine Competition | U.S.