Thanksgiving National Dog Show 2021: Start Time, Channel and How to Watch
The annual broadcast of the National Dog Show takes place on Thanksgiving. This year marks the 20th edition of the show, which sees 200 or so dogs compete in the canine competition.
The National Dog Show Presented by Purina will be hosted by author and Broadway actor John O'Hurley (known from Seinfeld and Dancing with the Stars television series) and David Frei, an expert analyst and judge licensed by the American Kennel Club (AKC).
2021 Thanksgiving National Dog Show Start Time and Channel
The National Dog Show is a beloved Thanksgiving tradition. The show's been aired on NBC for the past 19 years, reaching an audience of over 15 million viewers each Thanksgiving Day.
The latest competition will be aired from 12 p.m. to 2 p.m. in all time zones on Thanksgiving Day, which this year falls on November 25.
The show immediately follows the broadcast of the Macy's Thanksgiving Day Parade.
NBC correspondent and sports broadcasting Hall of Famer Mary Carillo will also be reporting from backstage at the show, as well as inside the show ring.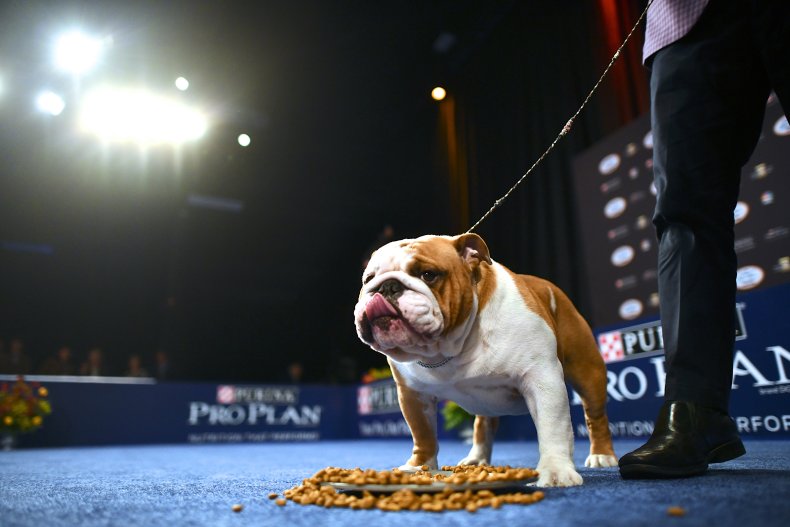 How to Watch The 2021 National Dog Show
The show will be broadcast on the NBC television channel.
Viewers can also stream the National Dog Show at the NBC website and the NBC app, which is available on all mobile and connected devices, including via Roku, Apple TV and Amazon Fire.
The show can also be streamed on other streaming apps including Hulu Live and YouTube TV.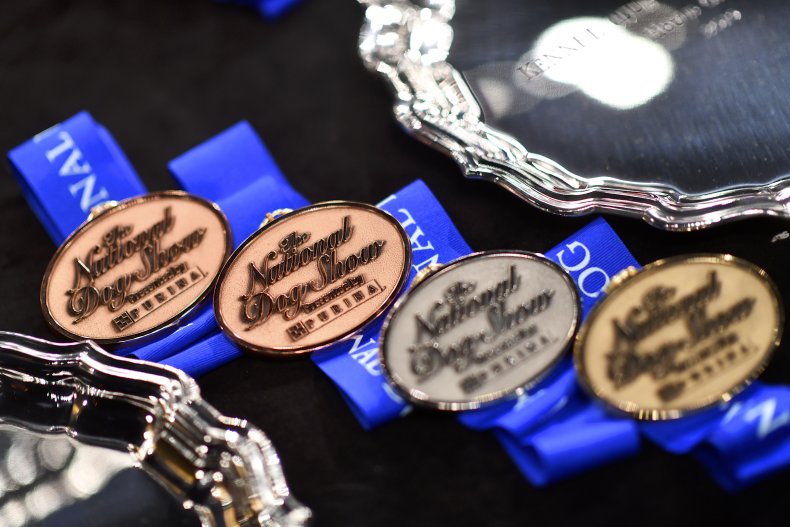 2021 National Dog Show Highlights
The 2021 contest showcases a new AKC-sanctioned dog breed to a national audience, bringing its total recognized breeds to 209.
This year's event welcomes the Biewer Terrier (from the toy group), an intelligent, amusing and devoted breed "whose only purpose in life is to love and be loved," describes the AKC.
While the Biewer Terrier is small in stature, it is "a very hearty, athletic dog and an excellent hunter of vermin," the AKC says.
They are a lighthearted breed, with a childlike attitude and like to carry toys in their mouths. They're quick to alert you to company but are not constant barkers.
Since the first National Dog Show aired in 2002, a total of 50 new breeds have been introduced at the event.
The winner of last year's National Dog Show was "a graceful Scottish Deerhound named Claire," who earned the "Best in Show" title, according to NBC.
The three-year-old, third-generation champion hound was crowned the top dog among the seven group winners.