Thanksgiving NFL Football: Who is Performing at Halftime? Live Stream for Dallas Cowboys, Detroit Lions Games
For millions of Americans, Thanksgiving is a day to be spent around the table and then on the couch watching football, surrounded by family and friends. Fortunately, for those who prefer pigging out to watching someone toss the pigskin, there are great halftime performers for entertainment.
A tradition that started in 1934 with the Detroit Lions, Thanksgiving NFL games began as a marketing ploy to bring in fans. More than 80 years later, the games nearly always feature the Dallas Cowboys and Detroit Lions and attract millions of viewers who bask in the glory that is a full stomach and healthy competition.
In keeping with the tradition of marketing to a range of fans, franchises started to bring in top performers to entertain people while the teams regroup in their locker rooms. This year, those who are in need of a reason to take a break in eating can catch performances by Ellie Goulding and the Brothers Osborne.
Buffalo Bills vs. Dallas Cowboys
The Dallas Cowboys, known as "America's Team," a nickname coined by NFL Films' Bob Ryan, started playing on Thanksgiving in 1966. Since then, they've taken the field on Thanksgiving every year, except for two.
This year they'll host the Buffalo Bills and during halftime at AT&T Stadium, football fans will get to see Ellie Goulding perform. Her performance almost didn't happen after Goulding faced backlash for associating with the Salvation Army, a non-profit organization that kicks off its Red Kettle Campaign at the Cowboys game every year.
The organization has been criticized for standing by the belief that the Bible forbids sex between members of the same gender and on November 12, Goulding said she would not perform unless the Salvation Army made a "solid, committed pledge or donation" to the LGBTQ community.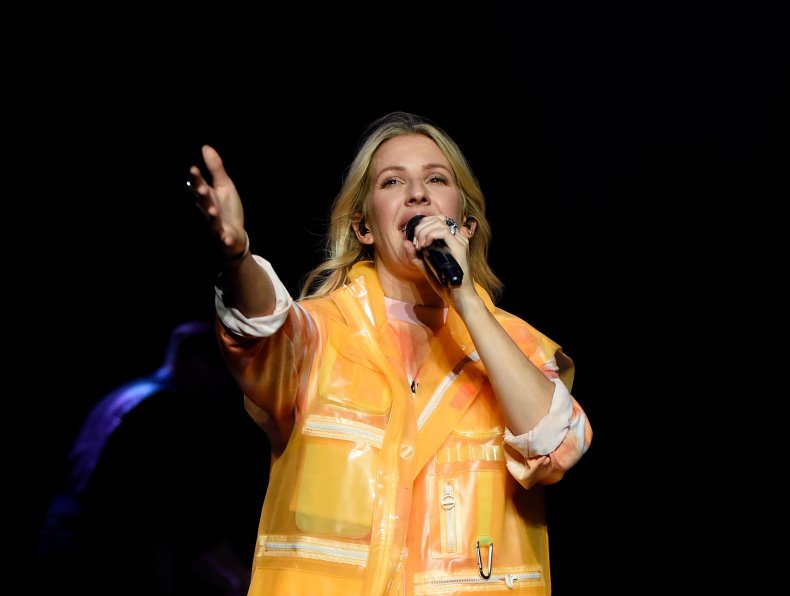 The Salvation Army's website affirms that their resources are fully available to members of the LGBTQ community, as well as, their spouses. David Hudson, National Commander of The Salvation Army, told CNN Goulding's performance would continue as planned.
"We'd like to thank Ellie Goulding and her fans for shedding light on misconceptions and encouraging others to learn the truth about The Salvation Army's mission to serve all, without discrimination," David Hudson told CNN. "We applaud her for taking the time to learn about the services we provide to the LGBTQ community."
Those fans who aren't in the stands to see Goulding perform in person can catch her show on television and through the CBS mobile app. To access live content, users will either need to input their cable login credentials or sign up for a subscription.
Chicago Bears vs. Detroit Lions Halftime Show Live Stream
Similarly to the Cowboys, it's a long-standing tradition for the Detroit Lions to play on Thanksgiving and this year they'll face off against the Chicago Bears.
The 80th Thanksgiving Day Classic will include a halftime performance from the Brothers Osborne, a country-rock duo. In line with the giving spirit of Thanksgiving, the Lions hosted a Giving for Good Sweepstakes. Fans who donated to Feeding America, a nonprofit organization that has more than 200 food banks, were entered to win tickets to the game and the opportunity to be on the field for the halftime show.
To tune in to the halftime performance from somewhere other than Ford Field, fans can turn their televisions to FOX. Those who want to stream the game online can go to FoxSports.com and login with their cable login credentials or sign in on a mobile device such as a smartphone or a tablet.