Thanksgiving NFL Football: Who is Performing at Halftime? Live Stream for Cowboys, Lions Shows
Not everyone loves football. And that's OK!
But there's a decent chance this Thanksgiving that even the non-football-lovers will be subjected to NFL matchups. For a lot of folks the games serve as ubiquitous background noise and as a helpful distraction when the family conversations get a bit awkward.
But if you're not an NFL fan, don't fret. There are halftime show to look forward to at least.
Here are the details about when to tune-in, which channel to flick to and how to live stream if the TV isn't available.
Chicago Bears at Detroit Lions Halftime Show - Mike Posner performing
The game starts at 12:30 p.m. ET. According to ESPN last year, the average NFL game takes about three hours to complete. But there is no exact way to know when halftime will begin—NFL game lengths can vary widely. To be safe, if you really want to see Posner perform, you'd probably want to start tuning in about 1:15 p.m. ET through 1:30 p.m. ET.
TV channel: CBS
Live stream: FuboTV (free trials available) or CBS All Access
Washington at Dallas Cowboys Halftime Show - Meghan Trainor performing
The game starts at 4:30 p.m. ET. So again, starting to pay attention in around 5:15 p.m. ET should be about right.
TV channel: Fox
Live stream: FuboTV (free trials available) or Fox Sports Go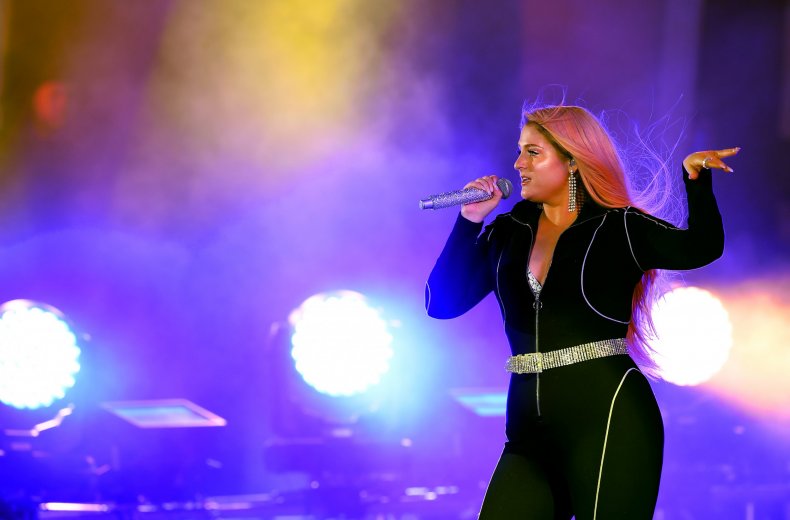 Atlanta Falcons at New Orleans Saints - Grambling State University's Marching Band and Southern University's "Human Jukebox" Marching Band
The game starts 8:20 p.m. EST. It's likely best if you tune-in around 9:15 p.m. EST to make sure you catch the performances from the marching bands. It's an interesting, unique choice for the Saints to invite the marching bands to perform.
Both bands have a deep, rich history. Grambling State University's band, for instance, played at both the first Super Bowl and the inauguration of former President George H.W. Bush.
"Our band is an important part of sports and our American history," said Dr. Edwin Thomas, the interim director of the band, via the Saints' website. "It's an honor to share our sounds and honor the values of all musicians and provides our students these once in a lifetime experiences."
TV channel: NBC
Live stream: FuboTV (free trials available) or NBC Sports Live