Thanksgiving NFL: Who Is Performing at Halftime? Live Stream for Dallas Cowboys
The pandemic will put a hold on many holiday traditions, but one that will continue is the Dallas Cowboys playing football on Thanksgiving day and as always, people will be able to catch the halftime show from the comfort of their own couch.
Two of America's favorite pastimes—eating oversized amounts of food and sports—collide on Thursday and the Dallas Cowboys will take on the Washington Football Team. At halftime, as the players are back in their locker rooms strategizing for the second half, country music singer Kane Brown will entertain the crowd.
The game is set to start at 4:30 ET, and while there's no set time for the halftime show, the average football game lasts a little more than three hours, putting the halftime show around 6 p.m. Kane's musical performance can be streamed live on Fox, the Fox Sports website or the mobile app.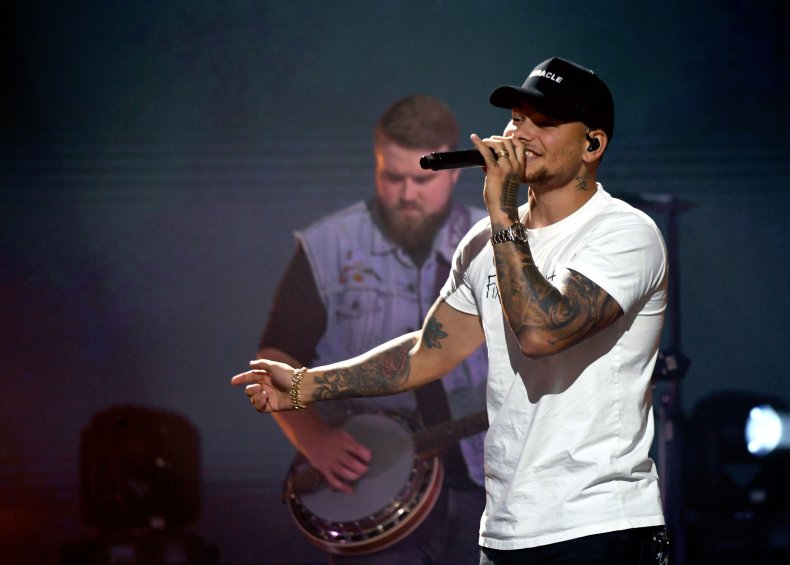 Brown's performance will also be a call to donate to the Salvation Army's Red Kettle Campaign. The program, which began in 1891, provides toys for kids, coats for people who are homeless and food for those who are hungry and the pandemic could triple the amount of need in America, according to the Dallas Cowboys. This year, for the first time in 130 years, the Salvation Army started the fundraising campaign in September with a digital fundraising effort.
"There were times growing up when my family did not have enough to eat, or a roof over our head, and today, there are so many people in need. 2020 has been a hard year, but every small act of generosity helps. I am honored to have the opportunity to bring awareness to the ways people can help during this holiday season and beyond," Brown said in a statement.
Charlotte Jones, executive vice president and chief brand officer for the Cowboys, called Brown's energy and positive spirit the perfect fit for a time when people are struggling because of the pandemic. Jones added that Brown's music "has a way of inspiring hope" and the organization was excited to have him on the Cowboys' national stage.
Officials are urging people to avoid gathering this holiday season because coronavirus cases are increasing and social gatherings are known to foster the spread of the virus. Brown will have an in-person audience for his performance, however, it will be limited to 25 percent of the stadium's capacity, meaning more people will likely be tuning in for the live stream than in previous years.