This Thanksgiving Dinner Is Made Entirely of Pringles, but You Can't Buy It Anywhere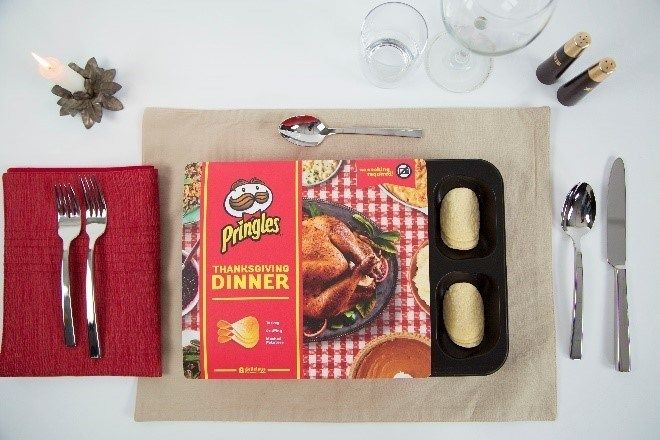 Forget about gobble, gobble—how about grumble grumble?
Pringles revealed that it had created an entire Thanksgiving meal made out of seasonally flavored potato chips, but the joke is on the drooling public because the wafer-thin treats won't be sold to the public.
The limited-edition crisps were sent in sets of six different flavors to select news outlets and influencers who reviewed them this week. But regular shoppers won't be able to try the turkey-, mashed potato-, stuffing-, cranberry sauce–, creamed corn–, macaroni and cheese–, green bean–, and pumpkin pie–flavored chips.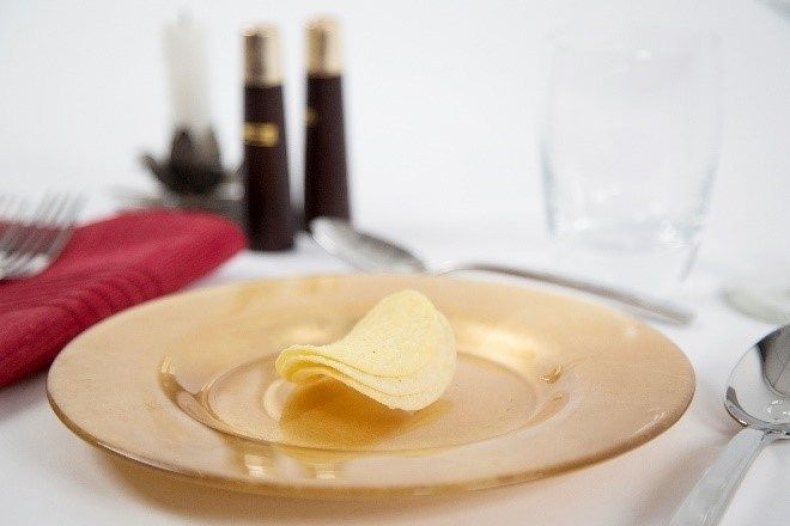 "I felt bad because we got a lot of responses being like, 'Can't wait to try these!' and I had to say, 'They're not out!'" said Lily Rose, a news editor at The Daily Meal, after some readers commented on social media wondering when they could buy them.
Pringles packaged the chips in a box styled like a TV dinner tray rather than a tube like regular Pringles packaging. Reviewers had mixed responses to the nontraditional flavors.
"Personally, I really enjoyed the stuffing," said Mike Pomranz, who reviewed the chips for Food & Wine. "The tasting group said it tasted like bouillon powder, which I'm not disagreeing with, but I like bouillon powder and how often do you get to stick a cube of bouillon in your mouth?!"
Pomranz didn't know that Pringles had decided to keep the release so limited.
"I wasn't even entirely aware of just how exclusive they were until I started writing the article," he said. "I kept thinking, Wait, is this right? Do you have to be on some handpicked Pringles list to get these chips?! Apparently that's the case."
Rose added that it was challenging to review a product when she knew there was a chance that none of her readers would ever get to try it.
"People know the texture of Pringles, they know the shape, but they're not going to be able to imagine what a turkey Pringle tastes like," she said.
Pringles did not respond to a request for comment on whether there were plans to introduce the Thanksgiving chips to the public—or whether the company will get a few packages over to Newsweek. Like right now.