Thanksgiving Shooting at Florida Strip Club Leaves One Dead, Two More Wounded
A Thanksgiving shooting has left one person dead and two more badly injured at a strip club in Palm Beach, Florida.
An altercation took place at the Rose Gentlemen's Club around 3:15 a.m. local time on Thursday morning, WPTV reported—with one man pronounced dead at the scene and two others injured. Two men were taken to the local hospital for treatment but their condition remains unknown.
The Palm Beach Country Sheriff's Office (PBCSO) is currently investigating the shooting but has not released any information on potential suspects. Anyone with information related to the incident has been asked to contact Crime Stoppers at 1-800-458-TIPS.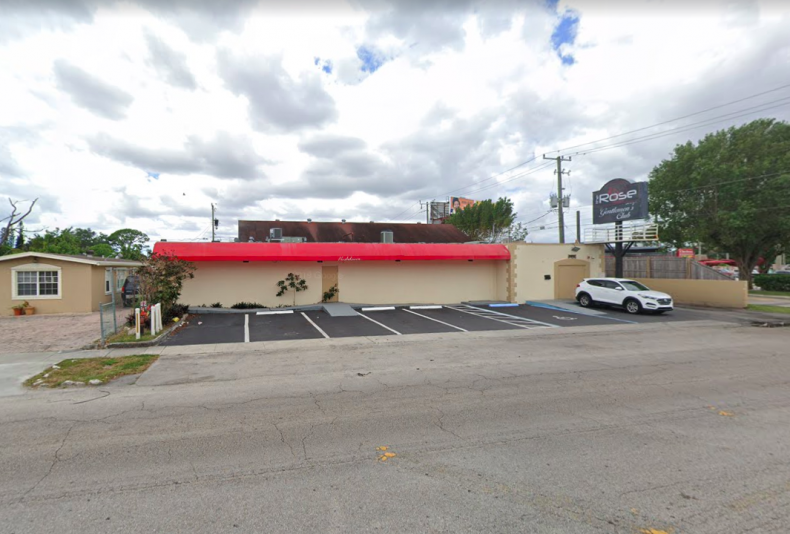 According to a Statista report published in September 2019, there are 432,581 firearms registered in Florida—which puts the Sunshine State second only to Texas (with 725,368 weapons) when it comes to the number of guns per state.
It is thought that roughly a third of Floridians own a gun, a figure that is marginally higher than the national average. According to a Pew Research Center Survey, around 30 percent of Americans report personally owning a gun and another 11 percent live with someone who does. Of those that do, more than two-thirds possess more than one firearm.
The number one reason people give for owning a gun is protection (67 percent, according to the Pew Research Center Survey), followed by hunting (38 percent), sport shooting (30 percent), collecting (13 percent) and their job (8 percent).
Almost half of those surveyed said they personally knew of at least one person who had been shot. That number increases to 57 percent among black adults.
The number of gun deaths has shot up in recent years, with spikes reported in all states bar New York, California and the District of Columbia. As Newsweek previously reported, almost a fifth of people killed by a firearm since 1999 died within a three-year period between 2015 and 2017.
In 2017, deaths from firearms overtook death from vehicle collisions for the first time, killing almost 40,000 people, including approximately 2,500 school-aged children, Newsweek reported. According to the U.S. Centers for Disease Control and Prevention (CDC), that figure included 2,724 people in Florida.
Earlier this week, a Florida man admitted to shooting an armed robber after he broke into the man's van to steal jewelry. Meanwhile, a Florida teenager accused of shooting two friends while messing around with a firearm is expected to be tried on manslaughter charges as an adult.