Why is 'That '70s Show' Leaving Netflix? Fans Unhappy to See Sitcom Removed
Legions of viewers around the world are devastated to discover that Netflix will no longer be streaming That '70s Show.
As of Monday, September 7, That '70s Show will be leaving Netflix for good, much to the sadness of the sitcom's longtime fans.
The reason for the show's departure is basically down to licensing deals and the streamer has not renewed their contract to keep airing episodes.
According to The Observer, September to December of this year was the time frame That '70s Show could leave if Netflix was not able to renew its licensing deal.
The publication reports that the streaming giant is repositioning its strategy to focus more on original content, which budgets primarily focusing on in-house projects.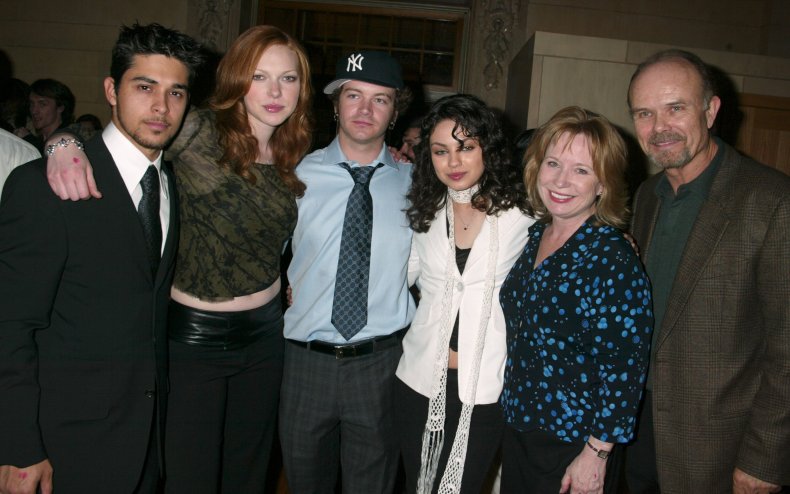 So sadly for fans, That '70s Show—which originally ran on Fox from 1998-2006—is officially leaving Netflix on September 7.
All eight seasons will no longer be available on Netflix in the United States and all other regions including the United Kingdom, Australia, and Canada.
News of the show's departure is spreading with fans taking to Twitter to express their disappointment that they will have to do without Eric Foreman (Topher Grace), Jackie Burkhart (Mila Kunis), Michael Kelso (Ashton Kutcher) and Donna (Pinciotti) Laura Prepon.
One fan tweeted: "BRO are they taking That 70s Show off @netflix next week?!?! BLASPHEMY!! It's better than The Office and Friends! Fight me. It's my comfort show."
While another added: "2020 STRIKES AGAIN. They are taking That 70s Show off Netflix next week. I am not ok."
Another person tweeted: "Why does this hurt so much?"
Another tweet reads: "OH NO THEY TOOK #that70sshow OFF OF NETFLIX!!! I haven't finished it!!!!"
One glimmer of hope remains however, as President of Carsey-Werner TV Distribution, Jim Kraus told Deadline in 2019: "Because Netflix is the incumbent for That '70s Show, we will give them plenty of opportunity to renew it.
"I think they would like to keep the show, but there are at least 3-4 other places interested. With all the interest that has been expressed, if we cannot come to an agreement with Netflix, we will move on."
For anyone who is really desperate, episodes of That '70s Show are available on Amazon Prime for $1.99 per episode.
Other beloved shows slated to leave Netflix include Parks and Recreation in October and The Office in January 2021.