That Time Justin Theroux's Cousin Hung Out With Joe Exotic and Was Bitten by a Tiger
Long before there was Tiger King there was Louis Theroux Meets America's Dangerous Pets. And what better place to meet dangerous pets than at Joe Exotic's Greater Wynnewood Exotic Animal Park?
Clearly, Theroux had the intention of making a documentary about "dangerous pets," but it seems he got more than he bargained for when a tiger actually bit him.
Theroux, a famed reporter (and cousin of actor Justin Theroux), made a trip to the park in 2011 for his documentary and didn't have the best time. You can watch the encounter below, and boy, it's a doozy.
In the footage posted by the BBC, Theroux is seen speaking with Exotic and entering a cage with two baby animals. One is a tiger cub, and the other is a bear. Theroux is immediately pleased to see the two animals cuddling (I mean, who wouldn't be?)
The baby tiger, however, isn't as cute up close. It quickly jumps onto Theroux and begins biting his shoulder and arm, and Joe Exotic doesn't do too much to help. After a few cringe-worthy moments, the Tiger King star forcefully pushes the cub off Theroux without missing a beat in his testimony. Exotic sees the two animals sharing a cage as an "educational tool" about how we all should get along, despite differences—an odd statement considering his never-ending feud with Carole Baskin.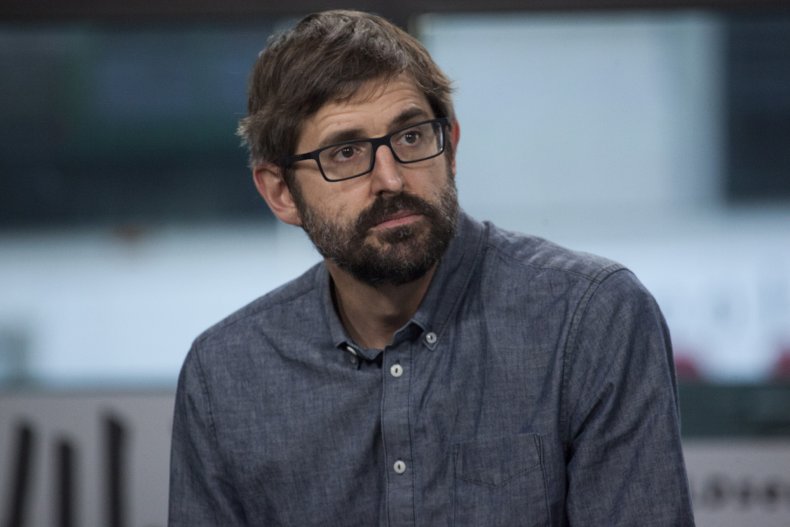 In a lengthier clip designed as a trailer for Netflix UK, there's even more preview content of Exotic and Theroux. It's edited comically, with upbeat piano music. Moments of pure disbelief cross Theroux's face nearly every frame as he seems unable to fully process just how weird the whole situation is.
And it gets even weirder. At one point, Exotic exclaims that if he were to go broke, he'd euthanize all of his animals before giving them to another park. Theroux expects Exotic is joking, to which the Tiger King responds: "Then you don't know me very well."
Theroux even brings it up again later and points out the hypocrisy of the statement. Apparently, Exotic hates that his rivals euthanize animals. But he claimed he'd do it himself just so they don't get to kill his own pets.
The interview is wild throughout, as could be expected considering the train wreck that was Tiger King. Still, it seems America is infatuated with the oddities presented in the Netflix special and appears to be begging for more.
Tiger King was released in March and has become a household conversation, sparking memes and theories as much of the country is isolated due to COVID-19. Maybe it's the feeling of going stir crazy that's forced so many to lean into something much, much worse.
Filled with animal abuse, murder plots and more, Tiger King is absolutely unbelievable. For those looking to get a bit more insight into Exotic, or just bonus content, Theroux's episode (episode 14) is on Netflix UK now.