'That Was Really Hard': Viral Video Documents Year Without Dating Apps
The pandemic's widespread impact spreads across a multitude of trajectories. That includes a pernicious effect on many when it comes to dating and romance.
One TikTok user has decided to use this calendar year as a sort of experiment to meet potential romantic partners, but with a caveat: she will not use any dating apps in 2022.
The user, who goes by the handle, @angelicaexplainsitall, started documenting her new journey in mid-January with the "pilot" episode. It even had a cheeky title called "Solo Night Out."
"This year I decided I'm gonna go the full year without using any dating apps," Angelica said in the video. "However, I still want to meet people."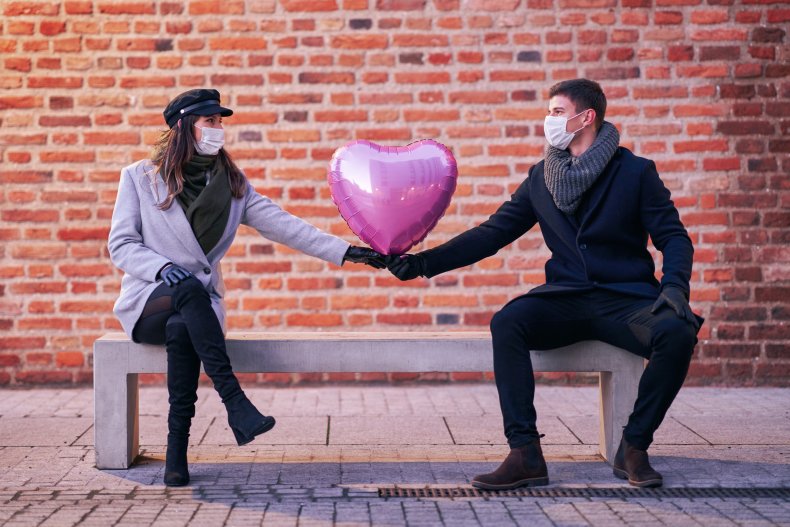 It's a Friday night and she showed off some black attire, which she realized may make her seem unapproachable by some "but this is all I have." Viewers then follow her on a night on the town in Philadelphia, according to the video's captions, but things quickly seem to unravel.
She walks by a Biergarten "full of people with their friends" and visibly gets emotional, but she maintains she will do her best to have a good evening. She ends up in a jazz bar with live music, though later admits "it did not go well and was a little embarrassing."
It gets worse. While in a dimly-lit bar drinking a cocktail, she is then shown crying in a bathroom as nothing is going as planned. The video then cuts to her crying in what looks like her kitchen.
"I don't know what I thought," she said, wiping away tears. "I genuinely thought that I was gonna meet people. The jazz bar was too crowded; there wasn't anywhere to sit. I'm going to keep trying but that was really hard."
Her video, which has been viewed over 2 million times, drew a lot of positive reactions—notably from other women.
"This is actually remarkably brave," one female commented. "I'm sorry the night didn't end the way you wanted, but am genuinely proud of you for trying."
"My first solo night out i [sic] had the EXACT same experience," another female said. "Cried as soon as i [sic] got home and felt so alone. We're so conditioned to be in groups."
Angelica is one of countless individuals whose personal lives and romantic aspirations were flummoxed by COVID-19. Not only have individuals seeking romantic partners or relationships had to weigh the consequences of safety—such as in the form of safely finding someone who may share their same views on vaccinations or general well-being—but they have had to adapt to a new kind of world where video chats may be more ubiquitous than meeting people in person.
The pandemic also came on the heels of trends that were already part of the fabric of American culture, such as the persistent use of social media platforms and dating apps that people like Angelica are trying to avoid.
Match conducted a "Singles in America" study in 2021 and the results were even more eye-opening than many might expect. In the 2020 study, for example, 90 percent of respondents wanted someone attractive. That number dipped to 78 percent in the span of one virus-inflamed year.
Aside from more Match users wanting maturity in a partner over attractiveness, it was discovered that many singles decided to work on their own self-care last year. That included 72 percent of survey respondents getting better at prioritizing their own lives, and 66 percent caring more for their mental health.
As the study stated, "Emotional maturity has never been hotter." The study noted that 84 percent of respondents all wanted someone they could trust and confide in; someone they can communicate their wants and needs to; and someone who can make them laugh.
Potentially the biggest change is cultural, as Match noted that "hook-ups" are on the decline. The study's respondents found that instead of one-night stands or casual dating, 62 percent of singles desired finding "a meaningful, committed relationship." Only 11 percent, meanwhile, sought casual dating.
Finally, a positive for people like Angelica and others maybe that 74 percent of respondents said COVID-19 did not negatively affect their dating lives.
Angelica has made numerous TikTok videos since her first "solo night out," continuing to document her journey in her new town. While the first experience left her solemn, she maintained she will continue to do things she enjoys whether it's with somebody else or not.
"Even though I was a little embarrassed and [was] not how I planned it, I'm gonna do it again and do other things and plan more and keep learning as I go," she said.