Margaret Thatcher Considered Banning Sex Toys, Documents Show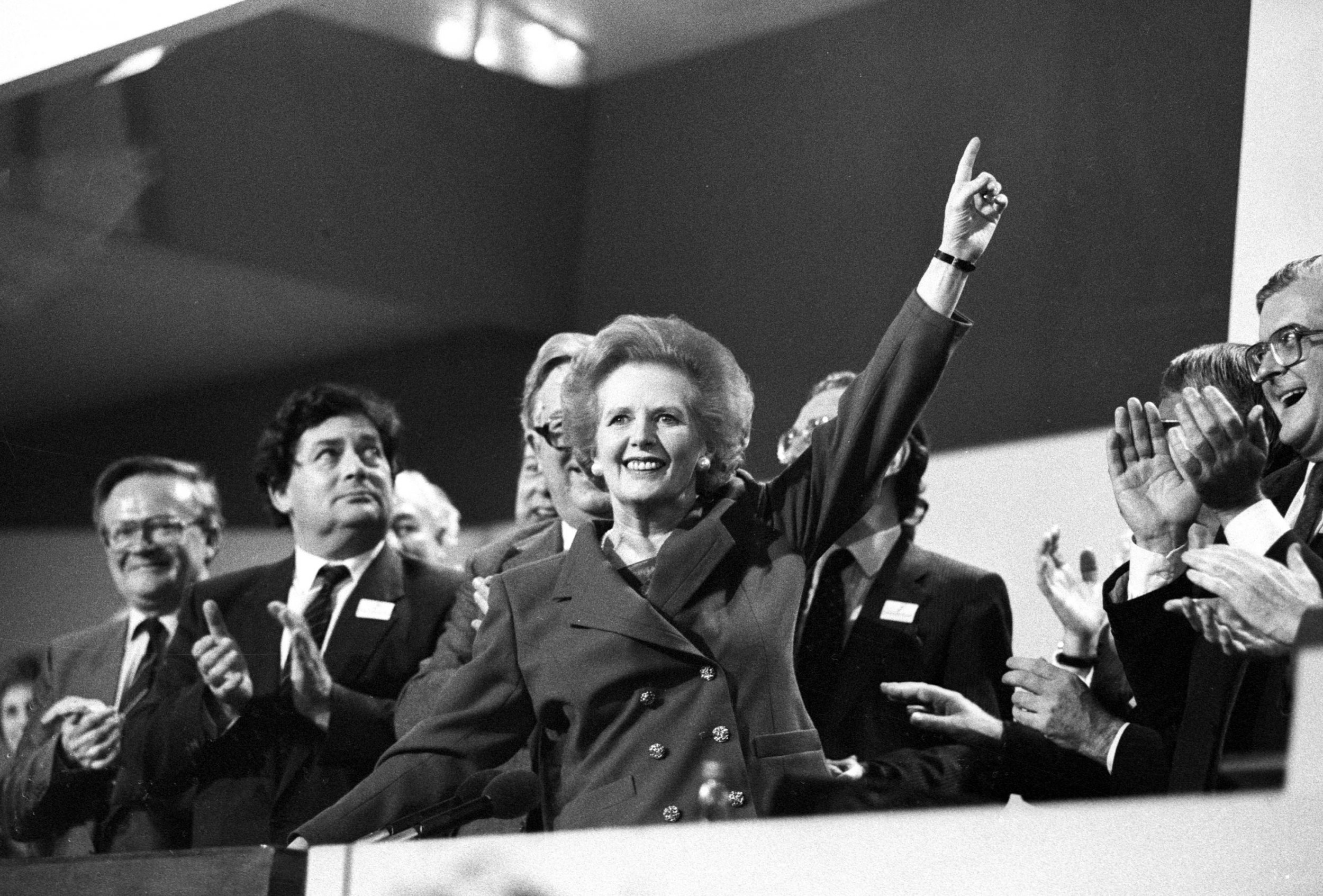 If Margaret Thatcher had her way, the British high street could have looked a lot different, notably the absence of mainstream lingerie and sex toy retailer Ann Summers.
New documents released by the National Archives reveal that when she was prime minister, Baroness Thatcher considered banning sex toys to protect "public decency" by using anti-pornography laws. The documents also show Thatcher met with Mary Whitehouse, the anti-obscenity campaigner, at least twice.
Among the concerns of Thatcher's cabinet was the safety risk posed by sex toys.
"Some of the items in circulation are most objectionable, including some which can cause physical injury," a note from then home secretary Leon Brittan read in 1986.
Brittan argued there was a "strong case" to bring sex toys under the "deprave and corrupt" test, which was part of the 1959 Obscene Publications Act. He also acknowledged the difficulty of banning "sex aids" with a law designed solely for pornography. The law was used to ban Lady Chatterley's Lover by D.H. Lawrence in 1960.
As Pink News points out, Thatcher was one of a few Conservative MPs to voted to decriminalize homosexuality in the 1960s, although it was under her government that Section 28, which banned "promoting" homosexuality, including through teaching about it in schools, was introduced. Section 28 was repealed in 2003.
Lord Brittan has recently been at the centre of allegations of a cover-up of a ring of high-profile paedophiles, including Westminster figures, during his time as home secretary. Two heads of an inquiry set up to investigate the claims have been forced to step down over their links to the establishment, particularly Lord Brittan. The scandal has rocked the British establishment, with allegations of abuse and even murder spread over the post-war period.
The National Archive release also shows Thatcher's attitudes towards education, the behaviour of British football hooligans and advertising on the BBC. Thatcher considered overhauling the British education system, including making state schools independent of local authorities, the BBC reports.
Thatcher explored various ways to fund the BBC to keep up with the "extravagance of some of [its] spending". The BBC is funded by the British taxpayer, but Thatcher suggested introducing some advertising on "light music radio programmes".
The behaviour of British football supporters abroad and their image as hooligans was another concern of Thatcher's, particularly after the 1985 riot between fans of Millwall and Luton football clubs. Documents show that Thatcher held a secret meeting with John Smith, the chairman of Liverpool Football Club, who provided his insight.
The trove of documents also includes the government response to the bomb explosion at Brighton's Grand Hotel. Thatcher survived the 1984 blast that killed five people. She died in April 2013 after suffering a stroke at the age of 87.