'That's Donald Trump!' Steve Bannon Thinks President's Business Career Is Criminal Enterprise, Says Author
Former presidential adviser Steve Bannon believed that Donald Trump headed a criminal enterprise, the author of the latest White House tell-all has claimed.
Michael Wolff's second book on the Trump administration, Siege: Trump Under Fire, has been dominating headlines after its release this week.
The author has faced criticism for using anonymous sources and not reaching out to the White House for its side of the story on some of the more salacious claims.
But Wolff told CNN anchor John Berman that he did not bother getting comment when he knew that he would be lied to, saying: "Remember, this is Trump world, everybody in it is a... liar."
"I'm trying to give a picture of what Trump world is... I think it's a crazy place... logic [has] long since left this world."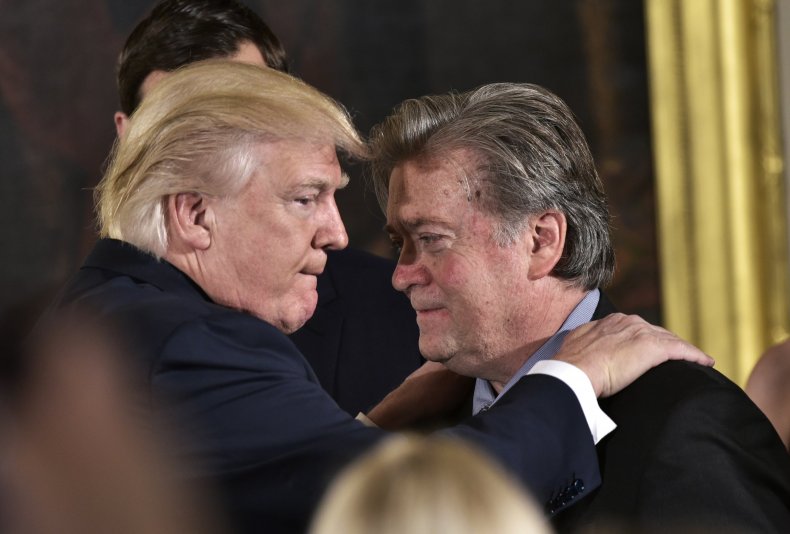 The most prominent source for the book was Bannon, who Wolff described as having a very complicated relationship with the president. He said that the pair "spent a long time thinking about one another."
"Steve is still the bedrock of a lot of the policies the Trump administration is pursuing."
When Wolff was asked about his claim in the book that Trump's business interests formed part of a "semi-criminal enterprise," he quoted Bannon as responding: "I think we can drop the semi part."
Wolf told CNN: "I think he is perfectly straightforward about this and he's perfectly straightforward about the way most people who have been around Donald Trump believe.
"They believe that Donald Trump's long career has been a...semi-criminal career. Steve Bannon would say 'lose the semi.'"
Wolff went on to say that Bannon believed that Trump had obstructed justice during the inquiry by special counsel Robert Mueller into Russian interference in the 2016 election.
Mueller could not reach a conclusion on obstruction but he did not exonerate the president.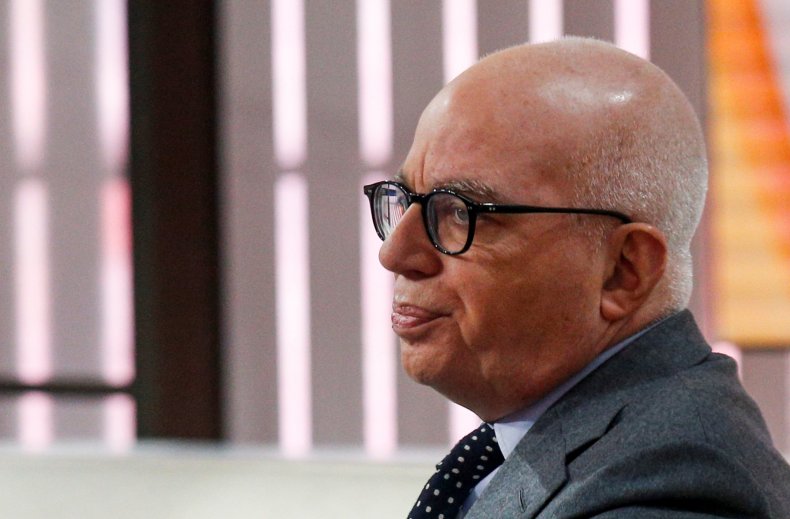 Wolff said: "I would say that Steve Bannon would go and characterize this as, 'that's Donald Trump.'"
"The Steve Bannon view is partly, 'you know what this guy is. There's never been any illusion otherwise, he's Donald Trump. That's the man you elected, a man who literally cannot tell the truth.'"
Wolff said that even though Bannon had "lost count" of the number of times that Trump had lied to him, he remained devoted to Trump and they both recognized how they helped one another.
"Steve made Donald Trump president, Donald Trump transformed Steve into a voice in the world."
Wolff added that as Bannon believed Trump had obstructed justice, he sometimes believed that Mueller would find Trump culpable. However, he knew that Mueller was an "institutional guy" who would rather give Trump a pass than find the president guilty and risk him "pulling the temple down."
The author told Berman, who was the stand-in host of Anderson Cooper 360 on Tuesday, that the difference with his follow up to his 2018 best-seller Fire and Fury was how the White House administration was getting "crazier and crazier" and that the president is "more isolated, more alone."
"We let it seem that Donald Trump is this dominant personality. I think this is the story of a meltdown, one of the greatest political meltdowns of all time."
When asked where he thought it would end, Wolff replied "in tears...Donald Trump's tears."