'That's Not My Name': 6 Celebs Share Iconic Movie Roles in New Viral Trend
Celebrities on social media are remembering their iconic movie roles in a new viral internet trend.
The latest viral sensation on Tiktok uses the 2008 hit song, "That's Not My Name" by The Ting Tings. In each clip, celebrities show themselves while using the caption, "This is my real name — but they call me...," followed by a montage of their most memorable movie characters. Currently, the "challenge" has over 900,000 videos.
In 2021, Tiktok was announced the most downloaded app of the year. The social media platform also revealed that it has reached 1 billion users each month and that includes celebrities. Here are a few of those who took part in the latest trend.
Drew Barrymore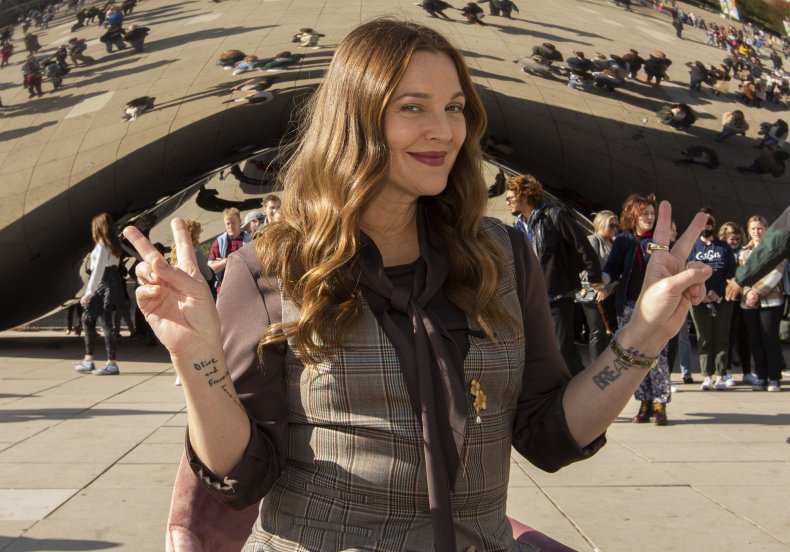 In her viral Tiktok, Barrymore included characters from 50 First Dates, Charlie's Angels, The Wedding Singer, and other memorable films she starred in over the years.
Receiving over 4 million likes and 52,000 comments so far, many users commented their love of Barrymore's filmography,
"this is god tier tiktok tbh," @Abby wrote.
Alicia Silverstone
The Clueless actress shared more than just movie roles she's starred in, including her appearance in an Aerosmith music video, her motherly characters, cartoon characters and more.
Since posted on January 19th, the popular post has gotten over 130,000 likes and 1200 comments,
@Kiley shared, "literally an icon!"
Idina Menzel
With over 1 million likes, Menzel shows off her iconic characters including Elsa from Frozen, Maureen from Rent, and Elphaba from Wicked. With a comedic ending, she featured the moment when John Travolta mispronounced her name at the 2015 Academy Awards.
Fans were quick to comment,
"the last clip.... You 100% win this trend!!" @Us The Duo exclaimed.
Jessica Alba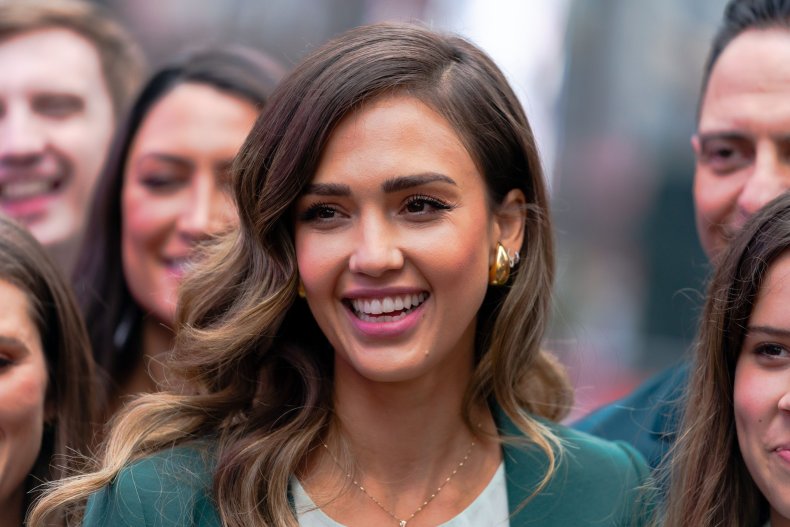 Fans admired Alba's viral video, liked 800,000 times, as she shared her version of the popular challenge. She included movie characters from Fantastic Four, Honey and Sin City.
Written in her caption, she asked fans which one of her characters should make a comeback,
"I MISS NANCY MCKENNA PLEASE BRING IT BACK IM SO SAD," @Noley commented in hopes of the TV series, L.A's Finest, to return. The crime series was cancelled after two seasons.
Elizabeth Banks
Actress, producer and director Elizabeth Banks took to Tiktok to share her rendition of the trend getting over 910,000 likes. She included iconic characters from movies such as The Hunger Games, the 2019 version of Charlie's Angels, and Pitch Perfect.
@Caligirl_0719 wrote, "Effie is a ICON and you can't tell me any different." Her comment has received over 20,000 likes.
Jennifer Garner
In another viral video, Garner shares her "That's Not My Name" challenge to her 1.6 million Tiktok followers. She included her most memorable roles including 13 Going on 30, Elektra and Juno. Gardner even included her Capital One commercial calling herself the "What's in your wallet?" lady. Since posting, she's received over 1.7 million likes.
"the most iconic actress," @Gio wrote in the comment section.
Other notable celebs that took part in the "That's Not My Name" challenge include Kerry Washington, Reese Witherspoon and Zooey Deschanel.
Correction (2/7/22, 3:15 p.m.): This article has been changed to correct the spelling of Jennifer Garner's name. Newsweek regrets the error.