No matter how famous something is, there's always someone out there who hasn't heard of it.
For example, Rent, the Broadway musical that adapts Giacomo Puccini's La Boheme by setting it in the middle of the HIV/AIDS crisis, has won three Tony awards—including Best Musical, four Drama Desk awards and the Pulitzer Prize for Drama.
It's been adapted into a major Hollywood film and made Taye Diggs, Anthony Rapp and Idina Menzel major stars. It only closed after 12 years on Broadway, making it the 11th-longest running show of all time.
Despite all its acclaim, a Leeds theatergoer was apparently unaware of the content of the play. On Saturday, during a matinee performance at The Carriagework Theatre put on by the Bite My Thumb theater company, an audience member left, according to Bite My Thumb.
The audience member left during the performance of "Today 4 U, Tomorrow 4 Me," sung by the drag queen character Angel. The leaving theatergoer told a staff member they were leaving because "I didn't realise this show was about gays."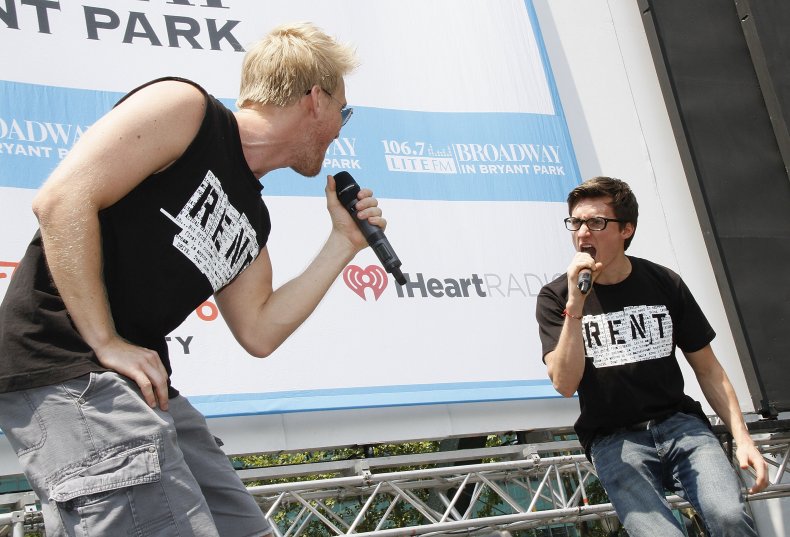 The show follows seven artists in New York—about half of whom are LGBT—as they create work in lofts owned by their former friend. Five of the characters are HIV-positive or live with AIDS.
"All the cast, creatives and backstage crew of the production were utterly disgusted to hear about this display of small minded ignorance. As a theatre company, we purposely chose Rent to give a voice to the LGBTQ+ community and educate on the horrors of the AIDS epidemic," Bite My Thumb said in a statement.
"In a bid to take a single individual's hate and create something positive from it, Bite My Thumb will be donating a percentage of that performance's box office to a LGBTQ+ charity that will be decided upon by our cast," the statement continues. "So thank you to that close minded, out-dated person. Your appalling attitude now means an underfunded LGBTQ+ organisation will receive a donation it so desperately needs and will put to good use."
"Hate is always foolish and love is always wise," the statement ends.
As of yet, Bite My Thumb has not revealed the charity it is going to donate to, nor how large the donation will be.
Newsweek reached out to Bite My Thumb for additional information.
Rent, premiering in 1996, was written by Jonathan Larson, who suddenly died the day before its off-Broadway premiere. Larson also wrote Tick, Tick... Boom!, a semi-autobiographical story about a composer working on his latest musical and the one hopes is finally his big break. The stage musical was adapted in 2021 for Universal Studios and Netflix by Hamilton scribe Lin-Manuel Miranda. The film adaptation of Tick, Tick... Boom! is Miranda's film directorial debut.