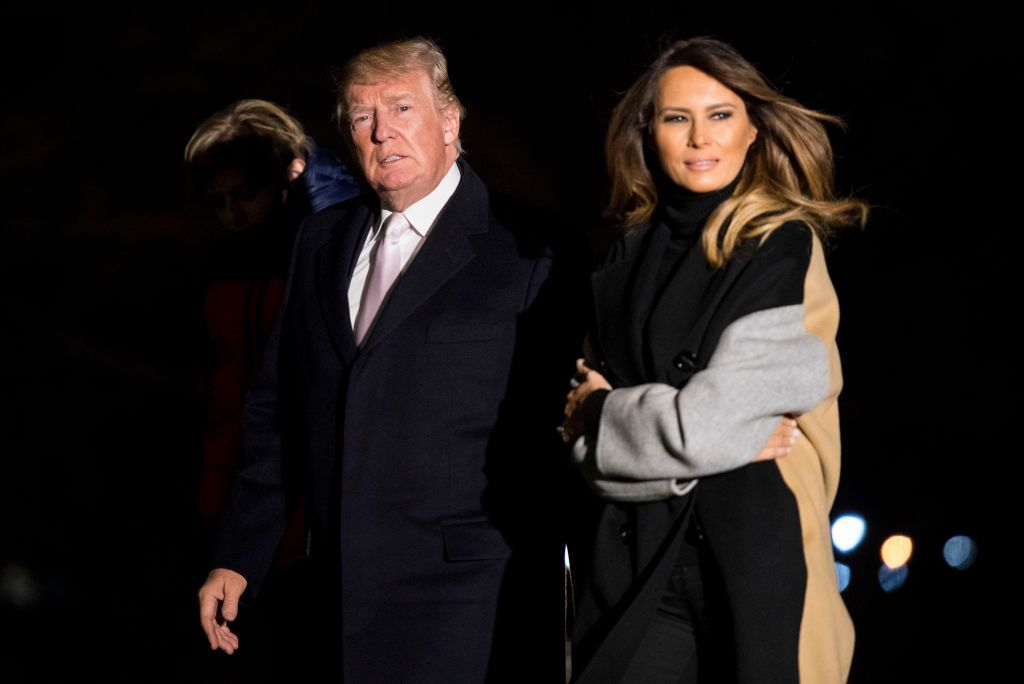 First lady Melania Trump has canceled plans to join President Donald Trump at the World Economic Forum in Davos, Switzerland, to mark the couple's 13th wedding anniversary.
Trump is set to speak Friday at the annual gathering of world and business leaders at a resort in the Swiss Alps.
The first lady won't be able to attend because of "scheduling and logistical issues," Stephanie Grisham, the first lady's director of communications, confirmed to CNN early Tuesday.
The first lady was due to attend the event with Trump as a show of support, Grisham told CNN last week.
The couple married on January 22, 2005.
On January 12, The Wall Street Journal reported former adult-film star Stephanie Clifford—known by the stage name Stormy Daniels—said privately she had an affair with Trump after the two met at a celebrity golf tournament the following year in July 2006.
Last week, In Touch magazine published Clifford's 2011 account of the affair, which was held from publication after Trump's personal lawyer Michael Cohen threatened to sue. Cohen denies Trump had any relationship with Clifford.
Read more: Which Trump cabinet member keeps falling asleep in meetings?
Yet in October 2016, Cohen sealed a $130,000 deal with Clifford not to talk about the affair before the presidential election, according to The Wall Street Journal.
A source contract Clifford signed with In Touch said that her ex-husband and a friend corroborated the account she gave of the affair. The affair is alleged to have happened four months after Melania Trump gave birth to the couple's son, Barron.
Following the initial report, the first lady traveled with Trump to the president's golf resort in Mar-a-Lago the weekend of the 13th. The first lady was not seen with Trump during two dinners he hosted—one with House Majority Leader Kevin McCarthy and another with Trump supporter and former New York Mayor Rudy Giuliani.
The couple were seen returning together to Washington, D.C., on the White House South Lawn on Monday, January 15.
On the day of the first anniversary of Trump's inauguration, last Saturday, the first lady tweeted a photo of herself with a military escort before the swearing-in ceremony. She did not mention the president in her message.
"This has been a year filled with many wonderful moments," she wrote. "I've enjoyed the people I've been lucky enough to meet throughout our great country & the world!"