Vandals Attack Theodore Roosevelt Statue at Museum of Natural History In NYC, Defacing 'Symbol of White Supremacy'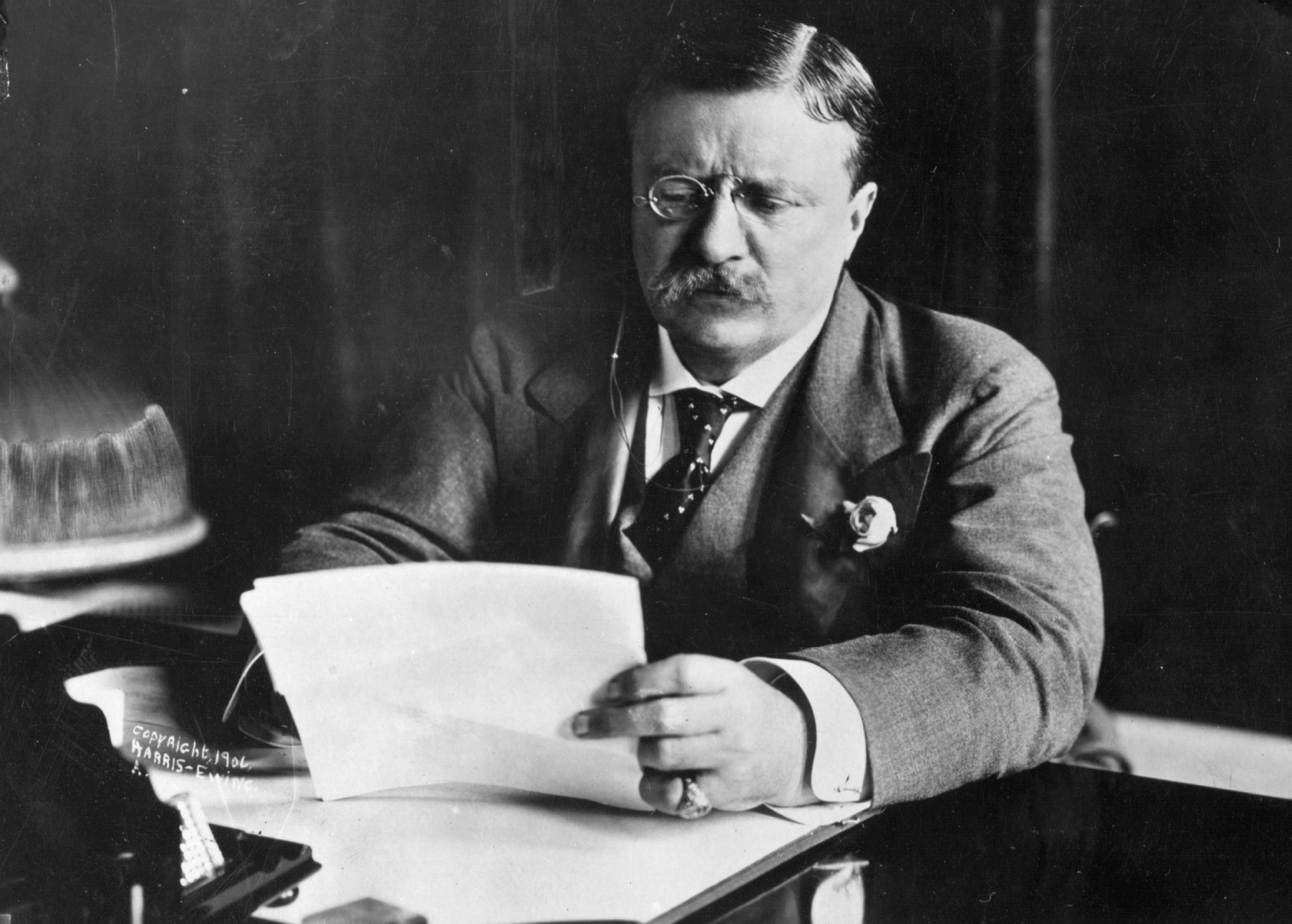 A 10-foot-tall statue of Theodore Roosevelt was vandalized early Thursday outside the American Museum of Natural History in New York City, making the former president the latest target in a national debate over controversial historic figures.
Taggers threw blood-like red paint onto the base of the Equestrian Statue of Theodore Roosevelt, a 78-year-old bronze memorial outside the museum, between 4 a.m. and 7 a.m., according to the New York Police Department. The paint was splashed across the stone base of the statue, which depicts Roosevelt on horseback accompanied by two African-American and Native American men. The graffiti did not appear to contain any words or messages. Cops said they do not have a suspect, but are investigating.
The museum's statue has become a source of controversy in recent years given Roosevelt's legacy. The president, in office from 1901 to 1909, is infamous for praising white people as "the forward race" and saying they must help "the backward race[s] in industrial efficiency, political capacity and domestic morality," according to Politico. At one point, he declared that he didn't quite think that "the only good Indians are dead Indians, but I believe nine out of 10 are, and I shouldn't like to inquire too closely into the case of the 10th."
As such, the museum's Roosevelt statue has been called "the most visible symbol of white supremacy in New York," according to art blog Hyperallergic.
Historical reconsideration of the TR monument comes as American engages in a larger national conversation about statues of figures such as Confederate General Robert E. Lee and Christopher Columbus. Last year, for example, more than 200 activists showed up at the museum to take an Anti-Columbus Day tour and demand that Roosevelt's statue be taken down.
"[It's] a stark embodiment of the white supremacy that Roosevelt himself espoused and promoted," the demonstrators told The Guardian in a statement. "The statue is seen as an affront to all who pass it on entering the museum, but especially to African- and Native Americans."
Thursday's vandalism of the Roosevelt statue wasn't the first time in recent years that it's been defaced. But most notably, in 1971, six Native Indians were arrested when police caught them splashing the memorial with buckets of red paint, according to the New York Times. They said they fighting the government's decision to kick a group of natives off of Alcatraz Island in San Francisco—Roosevelt was just an easy "racist" target.
The Roosevelt statue is state-owned, but it is in front of the museum because he was an ardent conservationist. The museum claims his presidency, which began after the assassination of William McKinley, "marked a turning point for the nation's wilderness and wildlife." He protected 230 million acres of land.