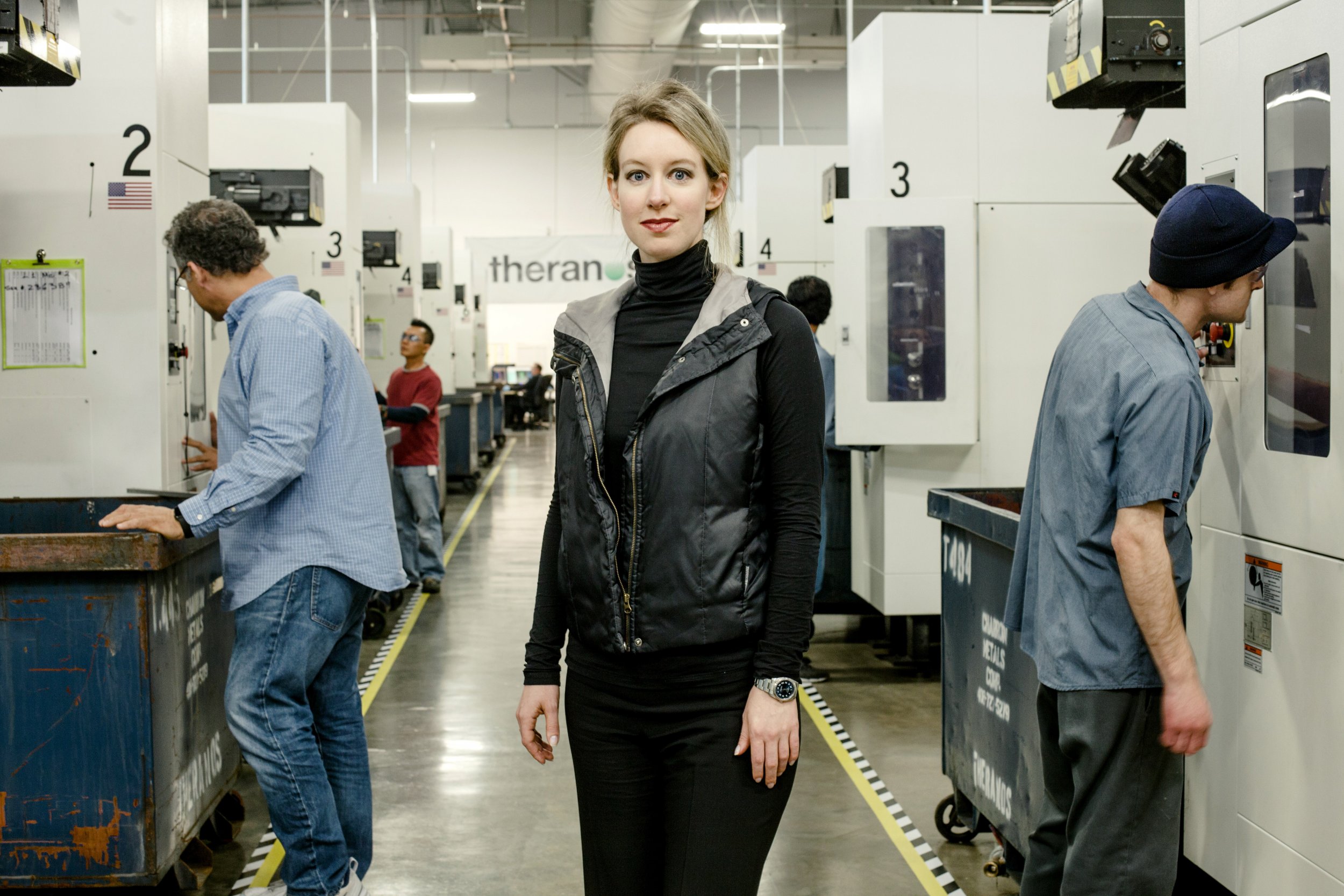 Competing movies about the disastrous Fyre Festival pitted Netflix and Hulu against each other in a battle for eyeballs, but the documentary head-to-head is likely to look more like a polite dustup compared to the coming clash of 2019 documentaries and movies about Elizabeth Holmes, founder and CEO of biotech start Theranos, charged with "massive fraud" by the Securities and Exchange Commission (SEC) in 2018.
Named one of Time magazine's 100 Most Influential People in 2015, the hype surrounding Holmes' company Theranos made her the world's youngest self-made woman billionaire and attracted powerful board members and investors, including two former Republican Secretaries of State—Henry Kissinger and George Shultz—plus President Donald Trump's former Secretary of Defense Jim Mattis and Secretary of Education Betsy DeVos (whose family sunk $100 million into the company). But wearing a black turtleneck didn't make Holmes the next Steve Jobs; her breakthrough technology, which promised automated blood testing using just a few drops, simply never worked. A conceptual fiction from the very beginning, unnoticed by eager investors, Holmes and Theranos president and COO Ramesh "Sunny" Balwani allegedly conducted a years-long fraud to fake demonstrations, falsify test results and cover for the paucity of science backing the technology's claimed capabilities. Holmes faces up to 20 years in prison.
That's just the beginning of the shocking story told in John Carreyrou's explosive book Bad Blood: Secrets and Lies in a Silicon Valley Startup, whose reporting lead to the company's downfall.
Two documentaries and a feature film about the Theranos scandal are expected to drop in 2019.
Theranos Movie Starring Jennifer Lawrence as Elizabeth Holmes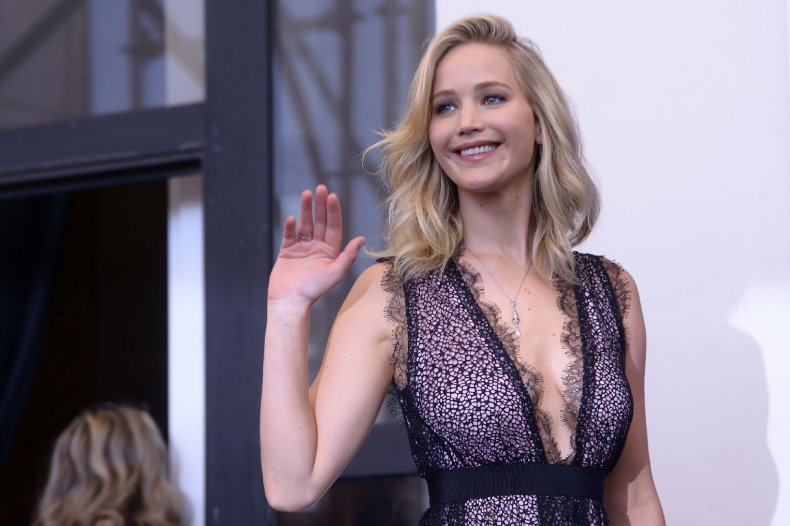 Based on Carreyrou's Bad Blood, the movie adaptation of Bad Blood is likely to be the highest profile project about the Theranos fraud. Bad Blood is director Adam McKay's anticipated follow-up to The Big Short and Vice, with Jennifer Lawrence attached to play Holmes. Bad Blood will be written by Vanessa Taylor, who previously scripted 2017 Best Picture The Shape of the Water.
Theranos HBO Documentary 'The Inventor' Premiere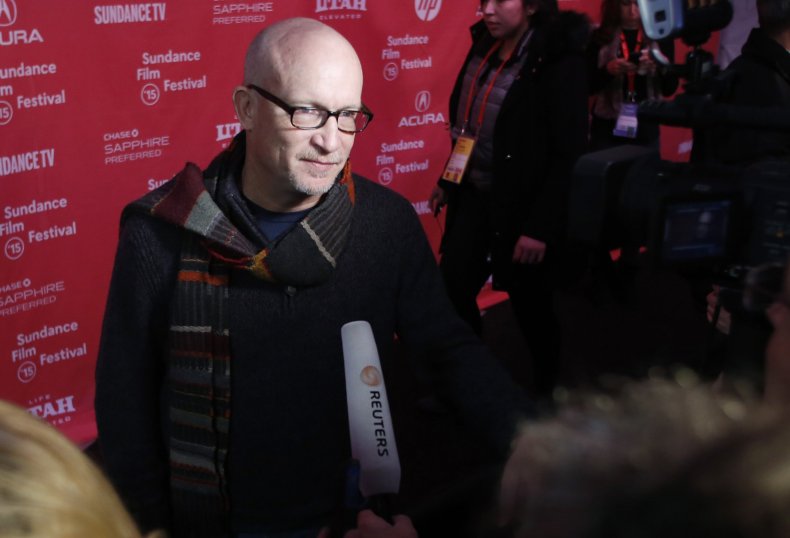 While Lawrence's Bad Blood may be the highest profile movie based on the Theranos scandal, it won't be the first. Documentarian Alex Gibney (Going Clear, Enron: The Smartest Guys in the Room) will premiere The Inventor: Out for Blood in Silicon Valley at this year's Sundance Film Festival, held in Park City, Utah, from January 24 through February 3.
Produced by HBO Documentary Films, HBO says The Inventor is based on "extraordinary access to never-before-seen footage and testimony from key insiders," comparing Gibney's documentary to a "real-life heist film."
'The Dropout' Podcast and Documentary
The third anticipated Theranos documentary may be the most ambitious—a six-part podcast paired with a documentary from ABC. The Dropout is based on a three-year investigation by Rebecca Jarvis of ABC News and includes footage from taped depositions of Holmes and Balwani, indicted alongside Holmes for wire fraud and conspiracy to commit wire fraud.
While The Dropout doesn't yet have an announced premiere date, the documentary will be previewed on ABC's Nightline Wednesday night.
Or, you can listen to the first episode of The Dropout podcast right now on Apple Podcasts, Google Podcasts, iHeartRadio, Spotify, Stitcher or via the ABC News app.
Let the Theranos documentary war of 2019 begin!