Leaving my home in London on March 18, just before the U.K. went into lockdown, I knew I needed to get out of town and be somewhere I would feel safe. I decided to go to stay with close friends in the heart of the English countryside.
I am a psychotherapist and relationship coach so I needed to start work as soon as possible to maintain continuity for the couples and individuals I work with. I ended up using Zoom as my primary tool.
I felt anxious, for all sorts of reasons. But my friends and I navigated social distancing rituals through trust and humour and straight away they gave me the use of a room to work from. For those first two weeks of work I was disorganised, disorientated and exhausted. My diary was a mess.
What I realised early on in the pandemic was that we are all feeling, in such similar ways, many of the same emotions. Each week seemed to have its own distinct and powerful marker. I felt myself and the couples I work with were all having a strong, collective experience of the pandemic.
Domestic battles and anxiety around new routines
One week it was clear couples were experiencing irritation; home life can bring up very different parts of ourselves than those required for work. Therefore, when these two worlds collide as they are now, there can be difficult feelings and heightened potential for conflict.
One couple—who are representative of quite a few couples I work with—were facing off over very blurry work and domestic boundaries. The partner who was forced to find work space in the home was stressed and anxious. They became irritable about their work not being the priority. Meanwhile, they were met with indignation by the stay-at-home parent who felt they had had their home invaded by a partner who had become demanding, childish and entitled.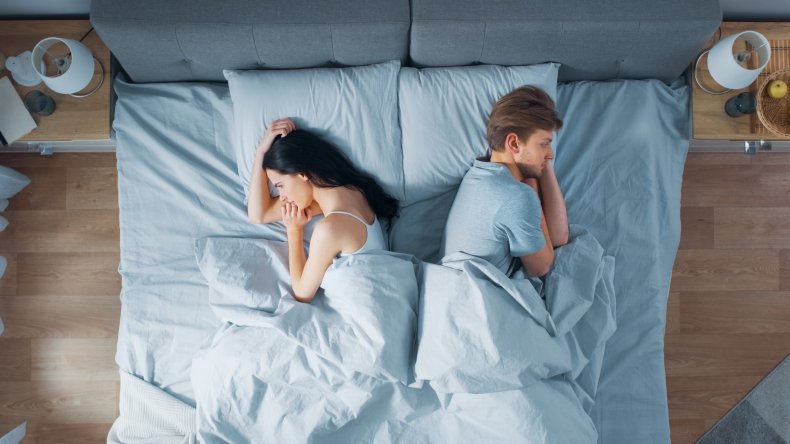 This situation was obviously incendiary given that all parties were struggling to adapt to a new environment. Clear boundaries between "work" and home had to be established —time scheduling helped this couple coordinate as a team.
I also suggest reviewing how schedules are going, how the boundaries are working for both partners and—where relevant—children as well. It's important to give time to listen and hear what the other is saying and what the relationship may be needing.
Replicating good team work from what we have learnt outside of the home can be very helpful. I found that most couples I worked with responded very positively to being offered guidelines around daily structure and scheduling.
Collectively we then had the week of grief, one of sharing ancestral stories and healing old family wounds, and then a week of humour. I loved giggling with clients as they shared stories, often sitting in their cars, or huddled in their bedrooms, hoping not to be caught out by their teenage children.
But another week, sadly, couples were splitting up.
The pandemic is make or break for some partnerships
The lockdown began to bring up, quite rapidly, old traumas and anxieties that had been hidden by our day-to-day lives before COVID-19 arrived. The tone and temperature of these feelings changed hourly with some couples.
Approximately six weeks into the lockdown, the relationships of a number of couples collapsed in the same week. I felt that these relationships were not able to hold the fear that was coming up individually, so flight was the response.
A newly engaged couple I worked with found themselves in the grip of old wounds from the past. They were living together and had just booked and paid for their summer wedding; they had been excited and then the lockdown started.
The woman had old trust issues with men due to her father; who had cheated on her mother. Meanwhile, the man was struggling with low self-worth; based on disrupted schooling.
As protocols from the U.K. government around sanitising became more confusing for many, so this couple became more frightened of one other. The woman lost trust in her fiancée's decisions and the man felt he could not get anything right and look after his partner effectively. Their relationship ended in the lockdown; because nothing felt safe inside or outside. Instead, it felt safer to retreat back to their parents.
The issues I've seen more of and that have been exaggerated by the pandemic are related to the rise of old familiar patterns of behaviours that are survival strategies. The impact of the pandemic on our lives and the world is causing deep vulnerabilities to emerge. These can manifest in unpredictable behaviour, or exaggerated versions of old behaviours that are triggered when our nervous system goes into "fight, flight or freeze."
Helping couples find the tools to cope
Interestingly, being at home themselves, and seeing me in a domestic setting—away from my usual office—enabled many of my clients to feel more relaxed and free to open up.
There was a heightened willingness to take on any tools I could give couples to handle the extraordinary rollercoaster of their new day-to-day life.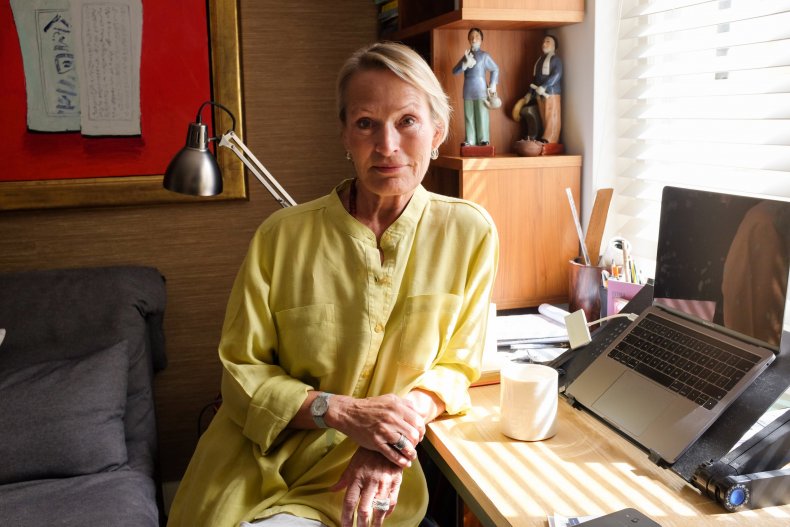 One couple, who have been together for nearly 20 years, were in a very anxious state. This manifested through bitter arguing, bickering and sulking. I suggested they spend 30 minutes each morning on a ritual that honored their relationship.
They decided to listen to a piece of music they both loved without talking and then to say three things they appreciated about each other. Rituals are calming and this couple were, eventually, able to manage their anxiety.
Structure, clear boundaries and scheduling is known to calm the nervous system and enables couples to make time for their relationship.
Managing a loss of intimacy and creating new "date nights"
The pandemic has left a lot of couples missing the space for intimacy; because the usual times and places for occasions like "date nights" have been taken away from us.
I believe finding the will to be creative and thoughtful within the relationship is essential. Particularly when there is fear, anxiety and trauma being activated both inside the home and in the wider world.
I advised, and still advise, couples to schedule time for the relationship, to think about the ways they connected before the lockdown; maybe through music, socialising or culture.
All activities require the use of our senses and it is through our senses that we feel intimacy and arousal. So, I suggested creating sensory experiences in the home that are conducive to intimacy—lighting candles, playing music or dressing up.
I felt I needed to gently guide couples back to a safe enough harbour where they could recalibrate. This involved giving attention to their own feelings, and those of their partner.
I suggested they focus on the things they appreciated about each other and practiced loving and respectful communication. With some couples I suggested introducing breath, yoga and mindfulness to their daily routine.
The relationships that are thriving right now are the ones where the couple are curious about how to process and better understand what is happening to them and around them.
I have seen an uptick in couples making their relationships more central to how they are prioritising their lives, and I have been touched and heartened by their ability to adapt. More couples are open to learning what it takes to have a loving, healthy relationship.
Because there's nowhere to hide when you're living together 24/7. And though the U.K. is slowly opening up, many restrictions are still in place. And in the U.S. and elsewhere, many couples are experiencing the same conflicts and issues as the couples I have worked with, and still work with, during the U.K. lockdown.
My work has become much more centred on the here and now, it has felt more intimate and the relationships with my clients have become deeper as we shared the experience of sudden change.
I have felt the responsibility and privilege of being alongside my clients as they tried to, and continue to try to, make sense of what was happening to their relationships—and their lives—during these unprecedented times.
Jo Nicholl is a Psychotherapist and Relationship Coach. Jo has been working as a therapist for the last 25 years working with couples and individuals, and is the host of Love Maps Podcast, a guide to Relationships, Love and Sex. Find out more about Jo at jonichollpsychotherapy.com.
All views expressed in this piece are the writer's own.