There Are Two Seasons of 'The Bachelorette' Airing in 2021: Bachelorette Spoilers
Matt James' Bachelor: After the Final Rose special will end on a happy note, thanks to the announcement of two Bachelorette seasons, according to Reality Steve. The spoiler blogger said both Katie Thurston and Michelle Young will lead their own series, both to air in 2021.
Thurston's season, which begins filming this month, will air on the show's usual summer schedule. As for Young, Reality Steve revealed that her season will film later in the summer and air late in 2021.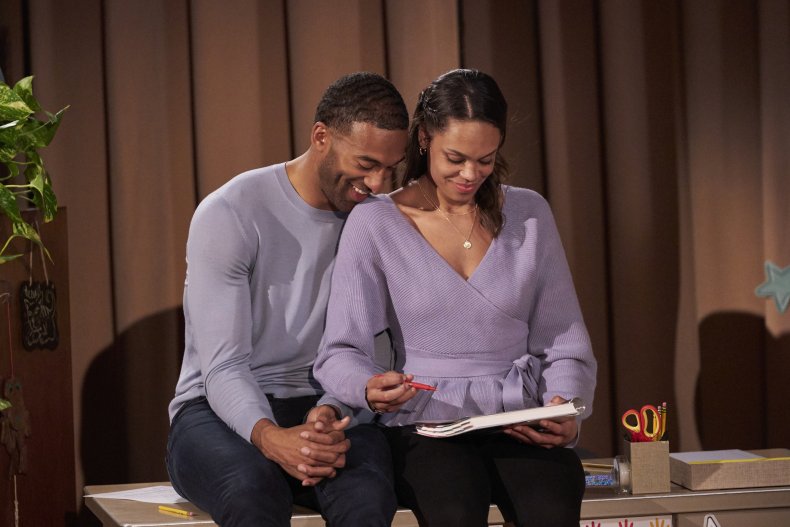 What's more, Bachelor in Paradise is slated to return this summer, so Bachelor fans everywhere are in for some extreme bonus content all year long.
How ABC apparently decided on a second Bachelorette season is not known at this time, but it makes sense considering that Clare Crawley's season aired in late 2020. Because of coronavirus restrictions, the 2020 Bachelorette season (which also featured Tayshia Adams) ran completely off schedule, compared with the ABC franchise's usual seasons. So maybe that change of schedule worked for ABC. With a list of Bachelor-less months in a year, they found a way to fill it.
This will likely be great news for Bachelor viewers who fell in love with both Young and Thurston. Both women were applauded for how they handled drama in the house, as well as for their relationship with James.
Thurston was eliminated first on the series. She made a big impact on viewers when she handed James a sex toy upon their first meeting. The bold introduction made her a woman to watch. Tension in the house rose, as some women created drama. Thurston stood up for the girls against "Queen" Victoria Larson and reported the tensions to James. Most viewers applauded her for going with kindness and aiming to stop the petty arguments.
Young arrived late for James' season but quickly became a front-runner. She's currently one of the final women competing for James' heart, but ultimately she'll be sent home during the finale, according to Reality Steve. That means she'll be single and still looking for love in her Bachelorette season.
ABC has yet to confirm either Thurston or Young as upcoming Bachelorettes. It's expected to announce Thurston, as well as a "twist" (Young's own season) on the After the Finale Rose segment of Monday night's finale. Whether Thurston or Young will be in attendance is not yet confirmed, though Young may be on-set and ready to chat with James about where their relationship went wrong, like past runner-ups.
For the full announcement, tune in to the three-hour Bachelor finale on Monday at 8 p.m. ET.