There Is Evidence Trump Campaign Committed 'Crimes,' Says Democrat on House Intelligence Committee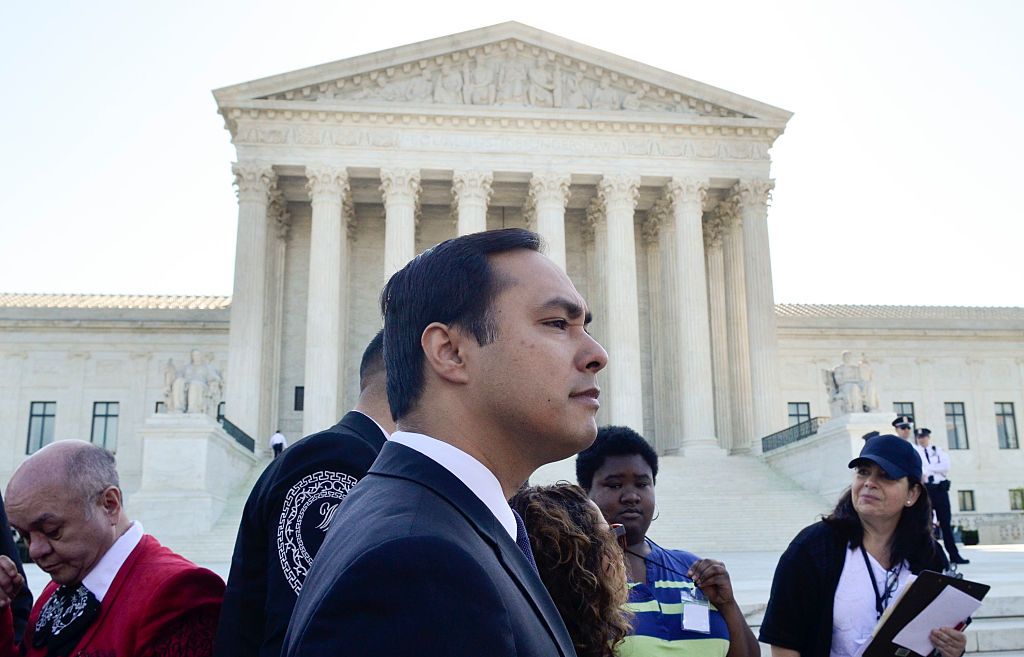 The House Intelligence Committee has heard evidence during testimony in the ongoing Russia investigation that suggests crimes have been committed by members of the Trump administration, one of the committee's Democratic members said Wednesday.
When asked whether he has heard testimony that revealed evidence of crimes committed by members of the administration on MSNBC's All In, Representative Joaquin Castro (D-Texas) said "yes."
"I think many Americans, if they were able to listen to the testimony of Glenn Simpson from Fusion GPS would be very troubled about a lot of the things they hear," Castro said.
"I can't talk about what I heard in the interview, but what I can tell you is that my impression, after sitting through those hours of that interview is that the president should be concerned about issues of money laundering, of collusion and of obstruction of justice," Castro added. "That's my impression, not only from hearing that witness, but also many of the other witnesses that have come before the committee."
In an opinion piece published in The New York Times on Tuesday, Fusion GPS's co-founder Simpson called for Congress to release transcripts of his firm's 21 hours of testimony to three congressional committees. The committees are currently investigating Russia's efforts to meddle in the 2016 election.
Simpson's political research firm was behind the compilation of a dossier on Trump's business and election campaign's ties to Russia that was sourced and created by former British spy Christopher Steele. Steele's business intelligence firm in the U.K. was subcontracted by Fusion GPS during the election, with financial backing from both Republicans and Hillary Clinton's campaign.
Read more: Robert Mueller's Trump grand jury isn't fair because there aren't enough white men, Fox News says
In December, President Trump called the document "bogus" and a "pile of garbage" and charged that it formed the basis of an FBI investigation into whether his campaign aided Russia. That investigation morphed into the probe by special counsel Robert Mueller following the firing of former FBI Director James Comey.
Behind closed doors, House Republicans on the intelligence committee and others have been working to build a case that the dossier and Fusion GPS as a whole are part of a partisan attempt to smear the president.
The top Democrat on the committee, Representative Adam Schiff, has not gone as far as Castro did Wednesday in stating he has seen evidence of "crimes" committed by the Trump camp, but during an appearance on CNN's State of the Union in December Schiff said the evidence the committee has heard is "pretty damning."
"The Russians offered help. The campaign accepted help. The Russians gave help. And the president made full use of that help," Schiff said.
Whether that amounted to proof beyond a reasonable doubt that the Trump campaign had been involved in the crime of conspiracy, he said, would be up to special counsel Mueller.