'There Is No Sex In America,' Russian State TV Declares, In Defense of Weinstein, Spacey and Others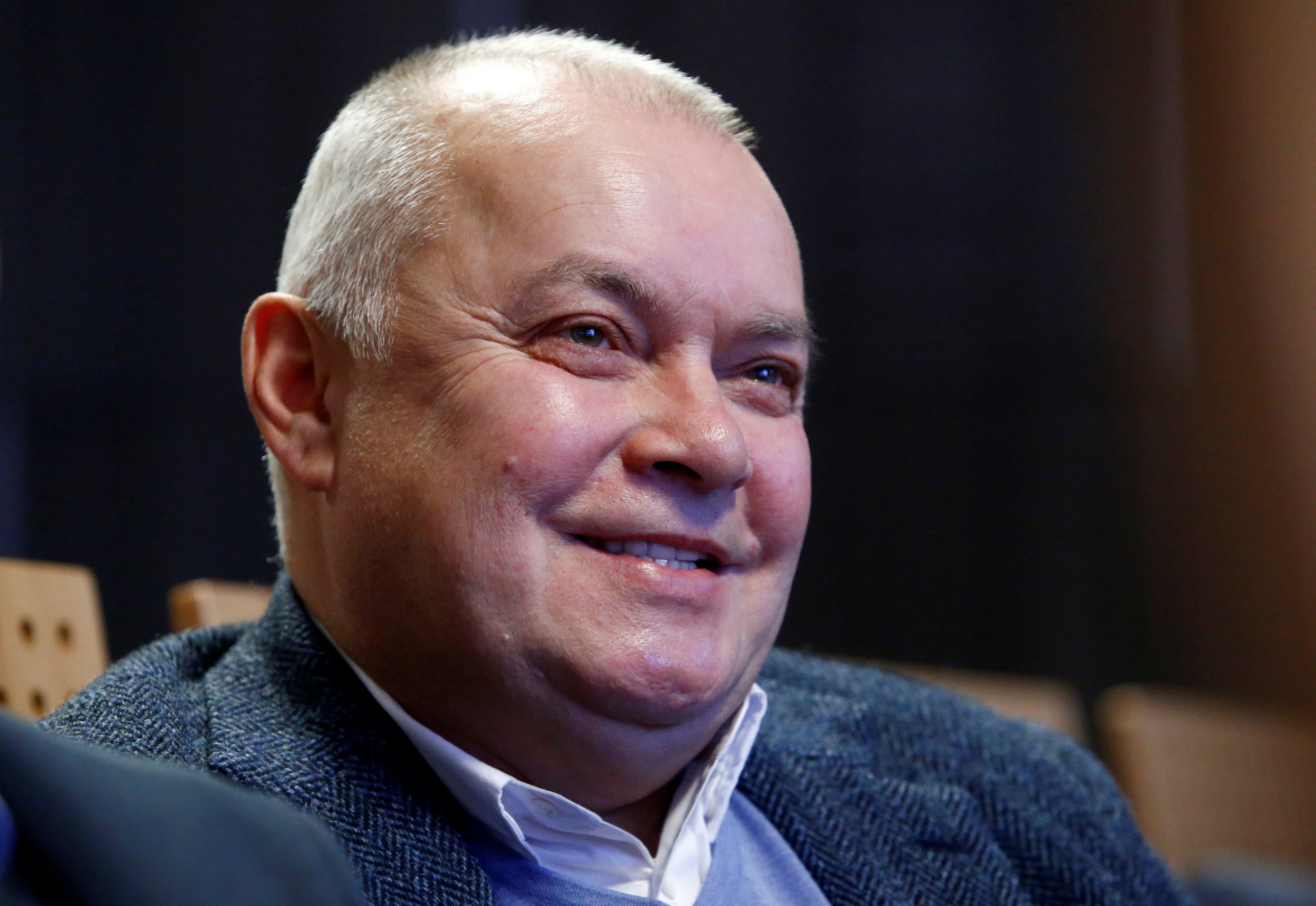 Russia's top pro-Kremlin news anchor declared: "The sexual revolution is for the past" in his Sunday news review on the state-run Rossiya-1 channel, duirng a segment about the sexual harrassment and assault revelations currently sweeping Hollywood.
Dmitry Kiselyov, considered one of the Kremlin's most influential mouthpieces, made the comments during his weekly program, adding that the latest round of celebrity sexual harassment allegations in the U.S. must mean that now "sex is revolting" to Americans.
"In America actresses and actors are coming forward one after another with allegations towards some of the brightest figures in Hollywood," Kiselyov said, referring to allegations against producer Harvey Weinstein and actors Kevin Spacey and Dustin Hoffman.
Kiselyov also mentioned new allegations against directors James Toback and Brett Ratner and criticized the outpouring of sympathy towards victims of sexual harassment in Hollywood, arguing the West is too hasty in dealing with the accused. "When it comes to those to whom the finger is pointed, they are being dealt with extrajudicially and immediately," he said.
He began with the latest allegations against Weinstein from actor Paz de la Huerta before moving onto allegations of groping against Hoffman from writer Anna Graham Hunter, noting sarcastically the alleged incident happened 32 years ago.
Kiselyov lamented Kevin Spacey's "reduced authority" because of the harassment allegations, saying "the actor has also been stripped of his deserved award."
"So there is no sex," Kiselyov returned to the refrain of his segment. "Just as there is no masculinity and no femininity. There's no human nature and there are no romantic adventures... You can present everything as gross harassment, if you wanted to.
Moving on to the U.K., Kiselyov said that on the other side of the Atlantic, the attitude to this trend had become "merciless," naming Defense Secretary Michael Fallon's recent sacking as an example.
"If we are being serious, from my point view, in this Anglo-American wave there is nevertheless a fair amount of hypocrisy and even some kind of necrosis. Do not doubt it, I am categorically against sexual violence but if this campaign with beastly severity threatens to destroy the humor in people's relationships, the moving impulsiveness, the spark, the passion and a lot more both in art and the aesthetics of life."
"The most important thing is that relations between men and women are endlessly multifaceted. Women, and the same goes for men, can be decent and indecent."