Is There A Secret, Seventh 'Game of Thrones' Episode? Some Fans Think Documentary May Be Hiding Alternate Ending
Game of Thrones: The Last Watch, a documentary that aims to take viewers inside the creation of the show's eighth season, will air Sunday, and some fans think it may hold more secrets about what happened on set.
One theory, first outlined on Reddit by user MrSilenceT, claims there will be additional content for the series, like a seventh episode, at the end of the documentary.
HBO has not confirmed or denied this theory, and did not immediately respond to Newsweek's request for comment on the topic.
The theory is backed by paragraphs on paragraphs of information, looking at a possible, new end to the series, as well as why it would make sense, given the eighth season's content.
The theory is titled "The Night King's Last Dream," and centers mainly around Bran Stark. At the end of Season 8, Bran was announced the king of the Six Kingdoms, and viewers saw Sansa Stark take over as queen in a newly independent North.
The Night King's Last Dream theory claims that Bran becoming King was nothing but a dream. It cites a specific moment from the final episode, when Bran joins his new team in their first Small Council meeting, when the camera puts viewers in the perspective of the young Stark.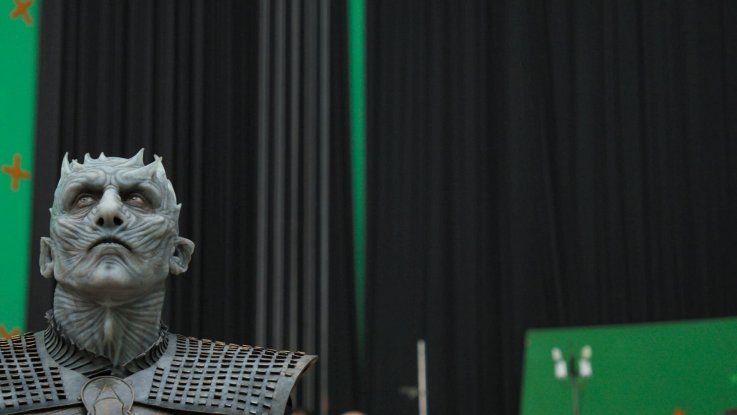 The theory makes other arguments for the concept of a dream. MrSilenceT wrote that many characters seemed slightly flawed, meaning maybe they'd been nothing but a figment of Bran's less-than-accurate imagination. It also cites a dramatic weather change in Episode 6.
Most of the comments and arguments for this idea seem to lay within the final season's plot holes. It argues that because there were so many, it must have been an inconsistent dream, not a completely flawed execution by the famed writers D. B. Weiss & David Benioff.
MrSilenceT expects — perhaps hopes is a better word — that a seventh episode will follow the Game of Thrones documentary, and show Bran waking up as The Night King. This was once a popular fan theory—that Bran was the Night King all along—until Arya Stark stabbed the icy villian in Season 8, Episode 3.
Reddit users commented with support. One, waitwhatjusthapp2, responded with reflectance on the number seven. There are seven kingdoms in Westeros, seven Game of Thrones books, seven Gods, so could there be seven episodes?
Others alleged the show was supposed to have "three shocking twists," of which viewers have only seen two. Some also pointed at a comment from Sophie Turner, who played Sansa Stark, that claimed she took a "scroll" from set, but it was a large spoiler in the last season. Reddit commenters claimed they haven't seen a scroll of enough importance to start a spoiler.
Viewers can watch Game of Thrones: The Last Watch on Sunday, and while an alternate ending isn't promised, a look inside the show's creation is.
Is There A Secret, Seventh 'Game of Thrones' Episode? Some Fans Think Documentary May Be Hiding Alternate Ending | Culture