Is There a Wayward Court in St. Louis County?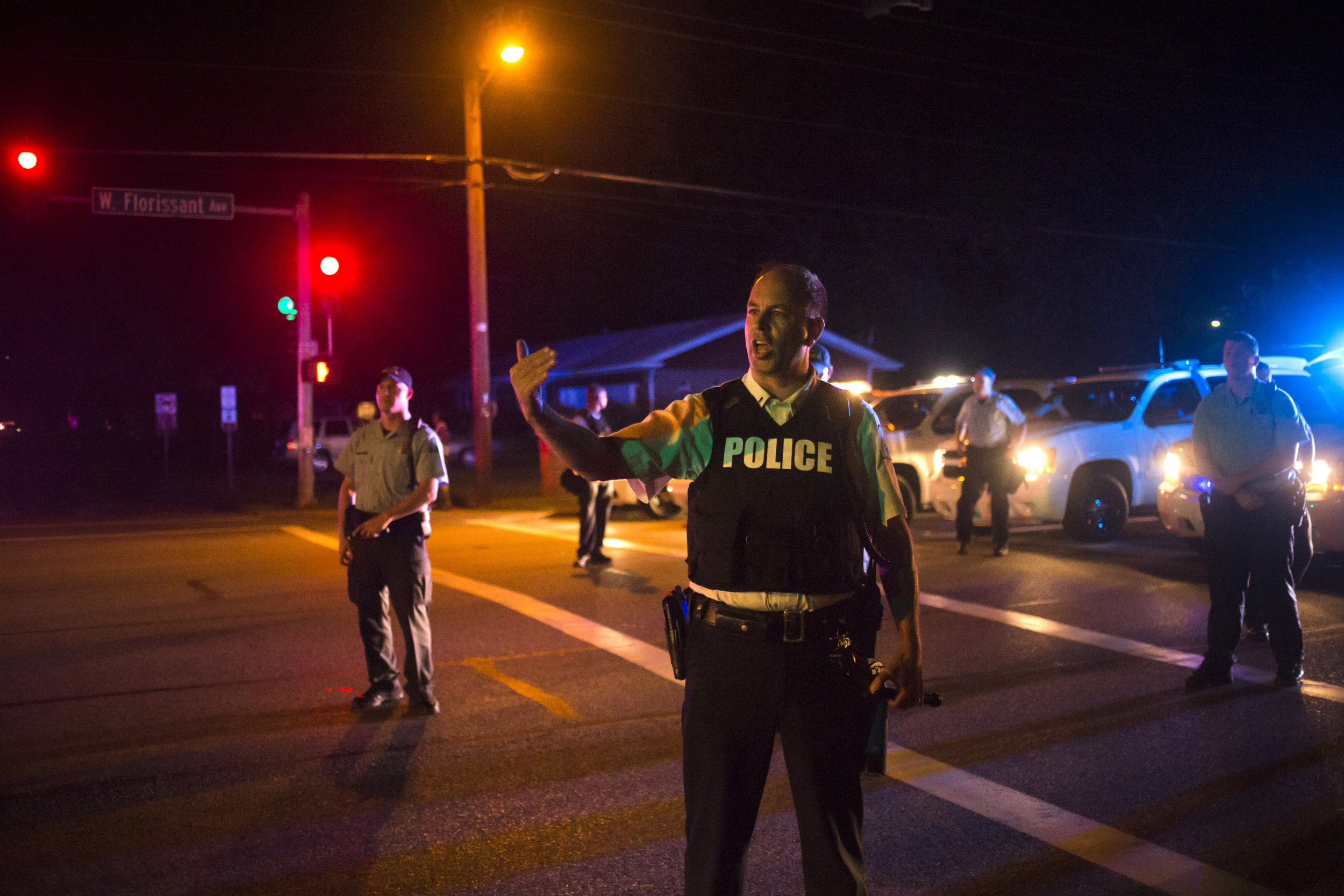 Since the August 9 shooting death of Michael Brown, the role of race in policing both in Ferguson, Missouri, and other municipalities in St. Louis County has come under intense scrutiny, mostly due to the basic facts of the case: Brown was an unarmed, African-American high school student, but the cop who killed him, Darren Wilson, is white.
As Newsweek reported Aug. 14, much of the outrage over Brown's death that led to months of protests had been building up for years: Minorities in Ferguson and other St. Louis County municipalities don't just feel targeted by cops. They also think they are targeted by the police for minor infractions so these cities can profit from traffic tickets and other fines. "Driving while black" is the crime many believe they're guilty of.
Spurred by complaints that traffic prosecution has ruined their lives, ArchCity Defenders, a legal aid organization focusing on vehicular violations, has tracked ticketing of St. Louis-area residents for five years and started a court watching program. ArchCity's clients claim that racially motivated traffic stops have landed them in jail because they couldn't pay the fine, which then led to job and home loss. According to an ArchCity white paper, three of the 60 county courts reviewed were particularly bad: Ferguson, Florissant and Bel-Ridge.
But a new lawsuit might bring an end to Bel-Ridge's days of doling out fines and jail time for traffic offenses—because the village's court might not be allowed to handle these infractions under state law.
The class-action suit, filed by ArchCity Defenders and the St. Louis University Legal Clinic on October 17 on behalf of many traffic defendants, claims this court "issues warrants, prosecutes citizens, finds citizens guilty, imposes fines and court costs, and incarcerates citizens with no authority or jurisdiction to operate as a municipal court for traffic offenses."
So how could Bel-Ridge's court not be a valid court, jurisdiction-wise?
The lawsuit claims that Section 302.341 of the Missouri Revised Statues requires any city to file a "timely and accurate" report with the state auditor showing how much traffic violations contribute to the overall budget.
This same section also states: "Any city, town, village, or county which fails to make an accurate or timely report, or to send excess revenues from such violations to the director of the department of revenue by the date on which the report is due to the state auditor, shall suffer an immediate loss of jurisdiction of the municipal court of said city, town, village, or county on all traffic-related charges until all requirements of this section are satisfied."
Bel-Ridge filed its fiscal year 2012 report "on or about" September 25, 2013, some three months later than it was due. The suit also alleges Bel-Ridge hasn't submitted this report for fiscal year 2013. The lawsuit thus contends that the Bel-Ridge court hasn't had jurisdiction for traffic cases since July, the deadline for report filing. By the lawyers' logic, those who have been prosecuted and punished in Bel-Ridge since July 1 had been prosecuted and punished illegally. The suit asks that all traffic cases filed after July 1 be dismissed.
Ken Heinz, village attorney for Bel-Ridge and a partner at Curtis, Heinz, Garrett & O'Keefe, P.C., counters that Bel-Ridge filed its financial statement Tuesday and is now "in full compliance." He forwarded Newsweek an October 22 email from the state auditor confirming receipt of this filing.
"Why it wasn't filed earlier, I can't answer that because I haven't talked to everybody," he admits.
Heinz also tells Newsweek that the law requiring these filings is new, so a "learning curve" might have contributed to tardiness.
Because the paperwork is up to date, Heinz maintains, "the court is certainly valid."
Thomas Harvey, ArchCity Defenders's executive director, says Tuesday's filing would not affect the individuals currently suing Bel-Ridge, who filed suit for court proceedings between July 1 and October 21.